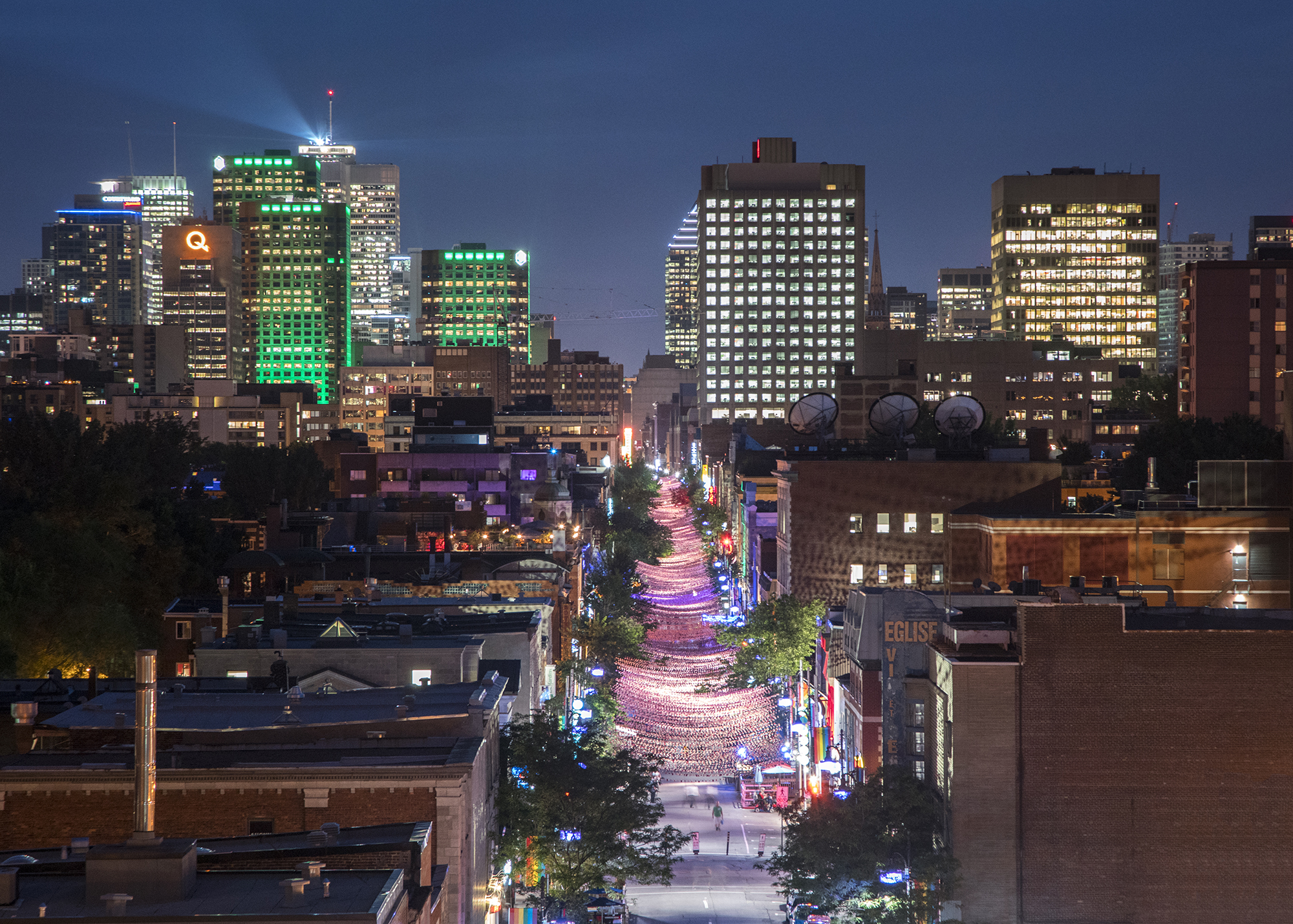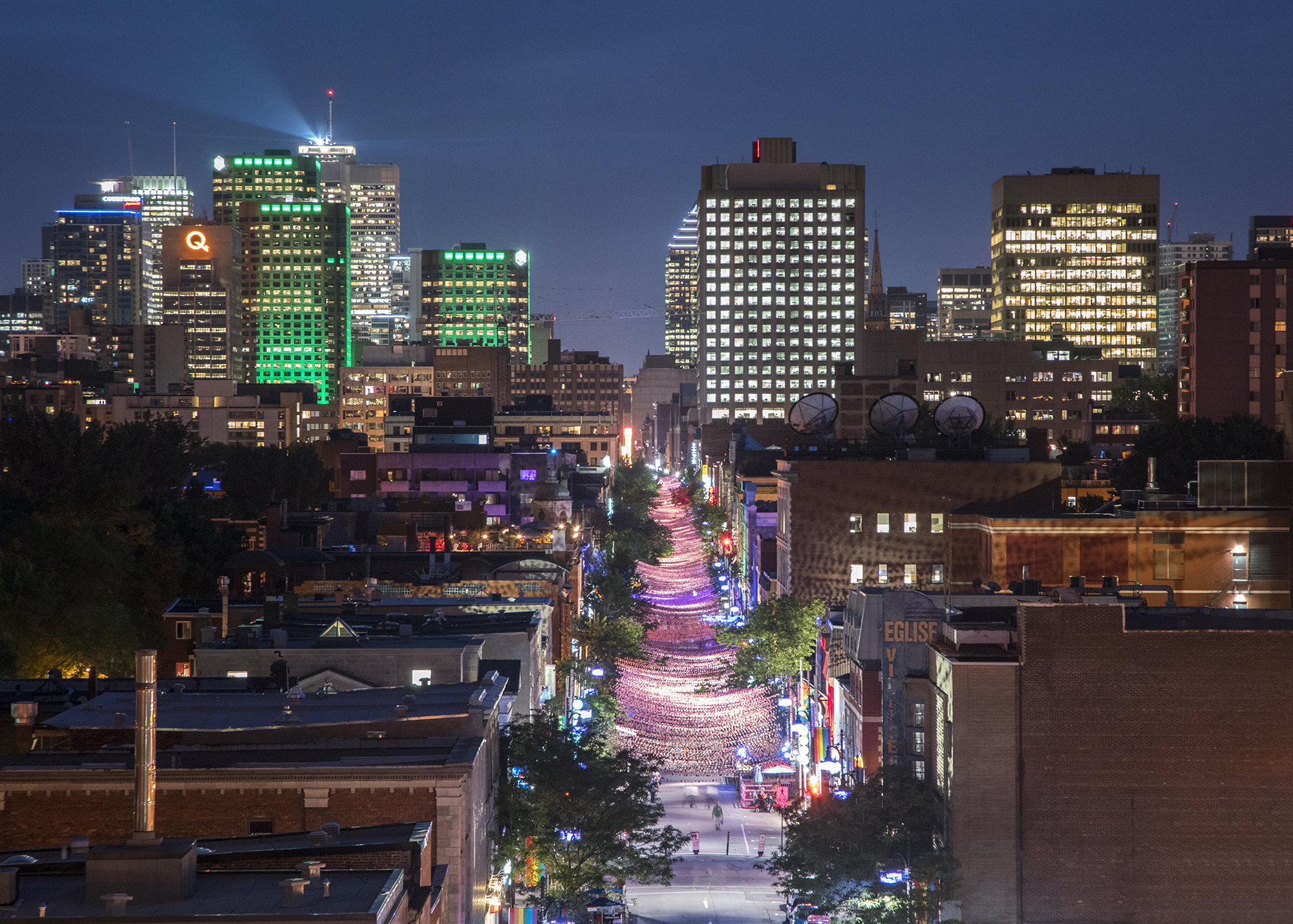 Skylines: A staple of my work.
Growing up in a city no doubt had a huge influence on me as a photographer. I remember the first thing I really felt compelled to photograph was the skyline of my hometown, Montreal. The popularity of skyline shots clearly shows I'm not alone in being mesmerized by cities & skyscrapers, this is a pretty universal obsession. As I've developed my style as a photographer, shooting skylines everywhere I go around the world remains a staple of my work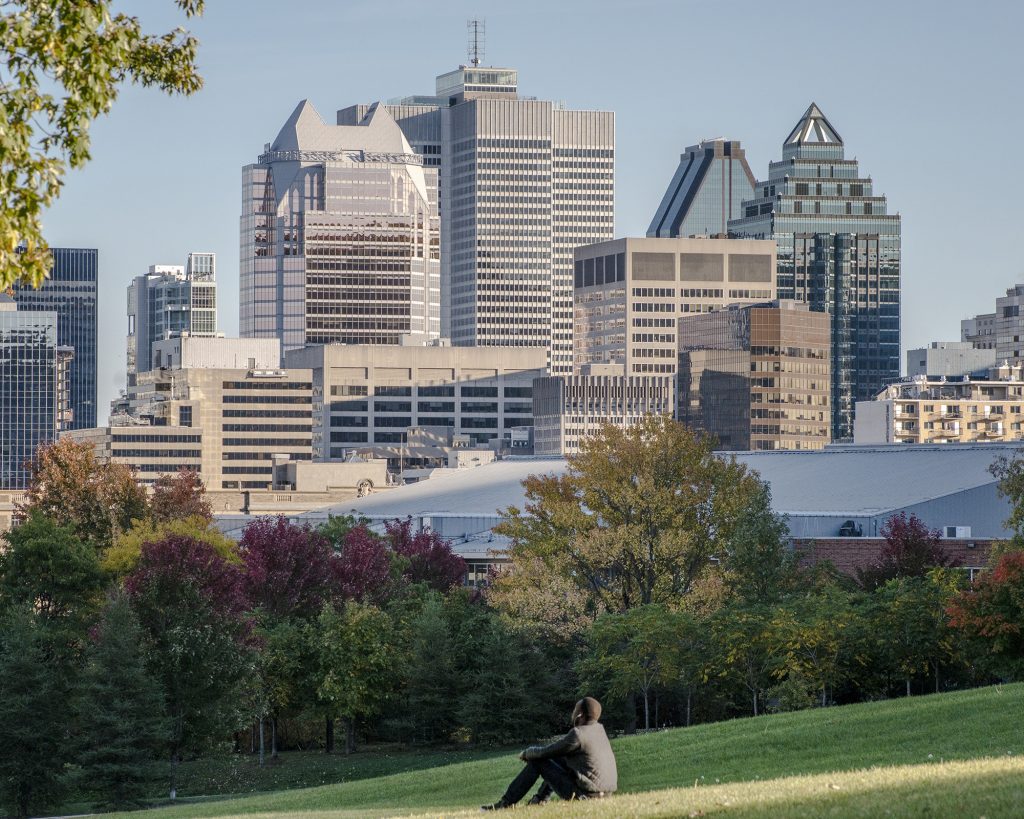 It's An Art!
So you can imagine that over the years I've collected quite a wide array of shots of the Montreal skyline. In fact, for me, this has kind of become a ritual. Just like fine artists practice quickly sketching models from various points of view, shooting the same basic shape of Montreal skyscrapers but trying to find new an interesting perspectives has become a great form of practice for me.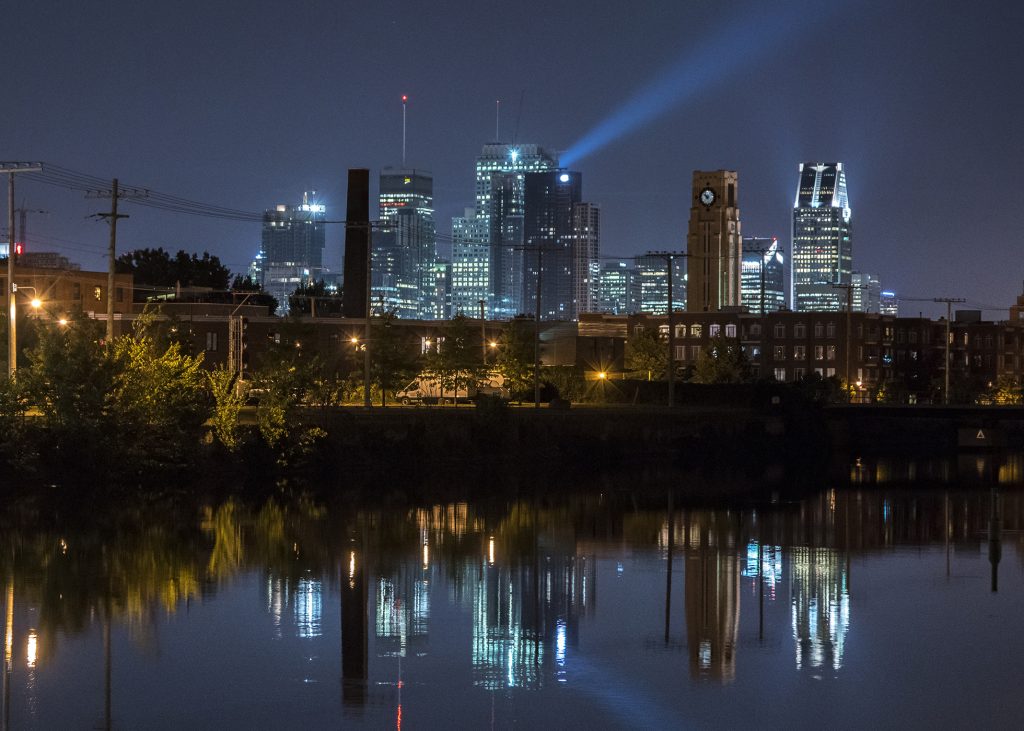 Infinite Angles:
The cool thing is that cities are so large that there a million places and angles you can photograph them from.  That's definitely part of the fun of it! There is nothing more satisfying than finding a new secret spot that has an amazing view out over the city. This shot below was taken from the top of a mound of dirt at a construction site that I happened to stumble across.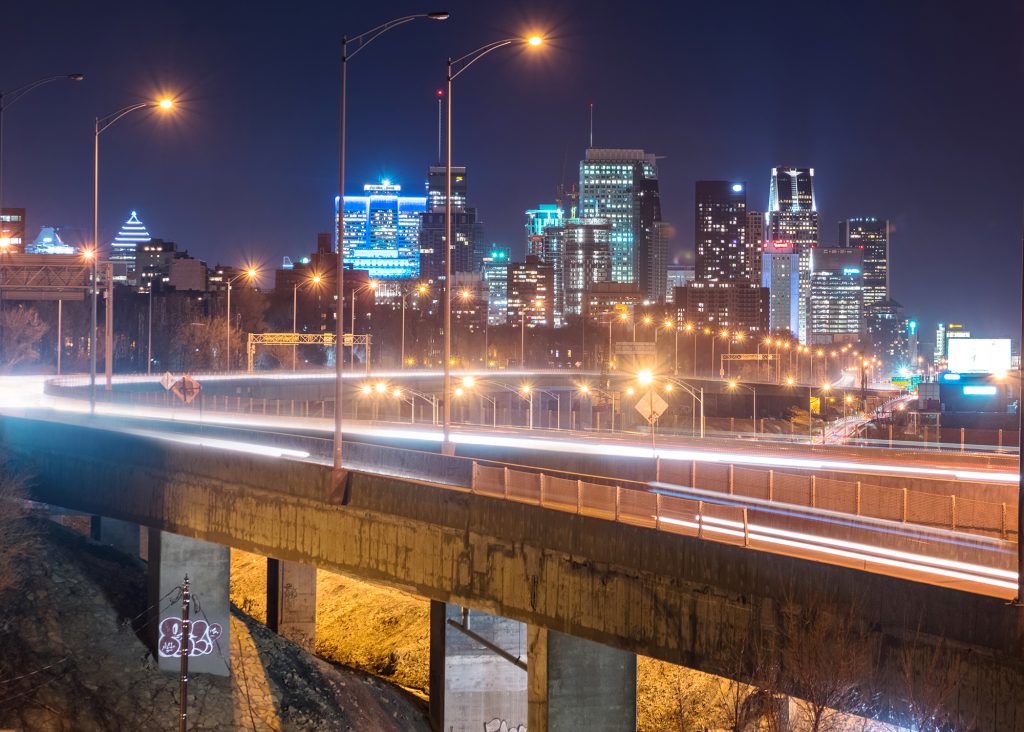 A couple of summers ago I discovered if you walk across one of the huge bridges linking Montreal to the mainland, you get a wonderfully symmetrical perspective of the skyline – with a bonus view of the line of iconic pink balls that hangs over Montreal's legendary Gay Village.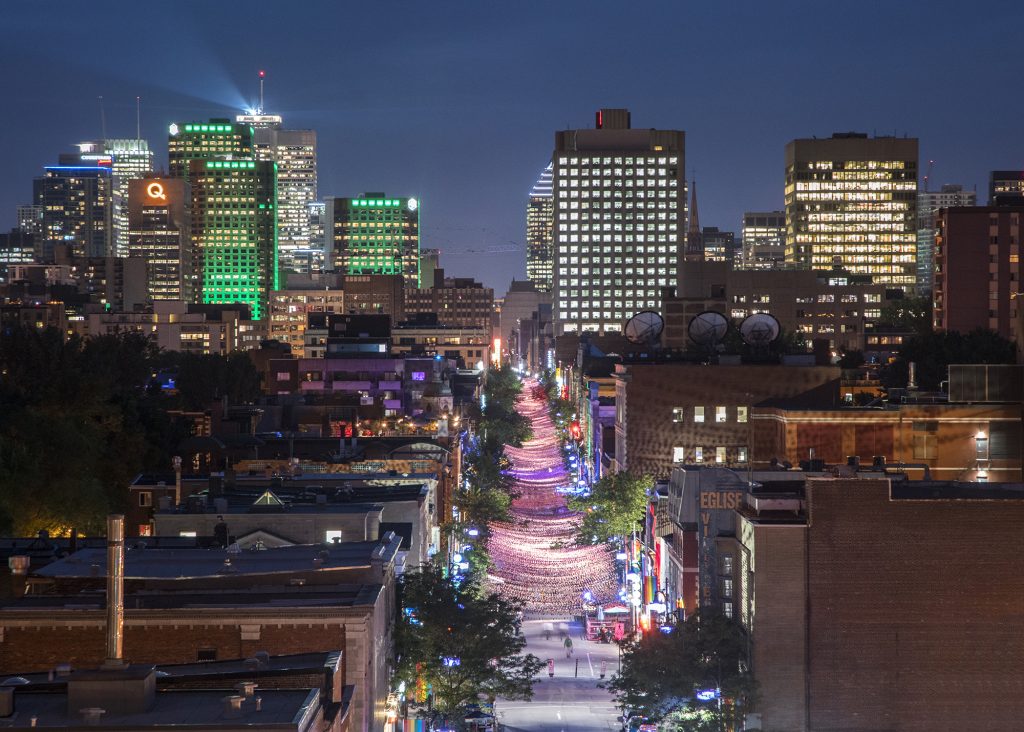 As time went on: Treasure hunt continues!
As I started to travel more for my work as a cinematographer, I became more and more obsessed with trying to get shots of the skyline from the airplane window. Now anyone that has done this knows that there are tons of technical challenges, from the reflections/angles of the windows to exposure and focus. But it's become a bit of a treasure hunt for me- trying to get that perfect shot. I've shot quite a few, not sure yet if I've hit that perfect shot, but this one below is my favorite.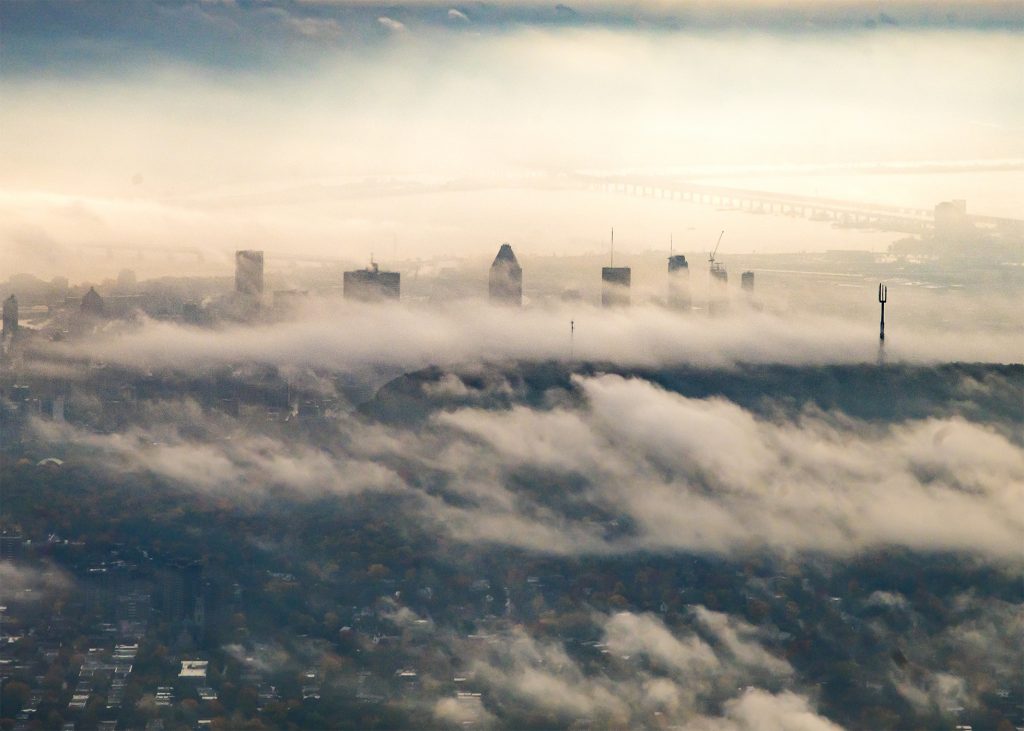 For ground: Framing up your shots.
In my search to find new ways to frame the city, I started to use trees and bushes as a way to highlight and reveal just specific parts of the skyline. This does a few things- it lets you have a really graphic composition that clearly and simply points to what you want the viewer to see. But it also gives you foreground and therefore depth, helping to contextualize the city. Also, a little urban/nature contrast always adds some complexity to the visuals!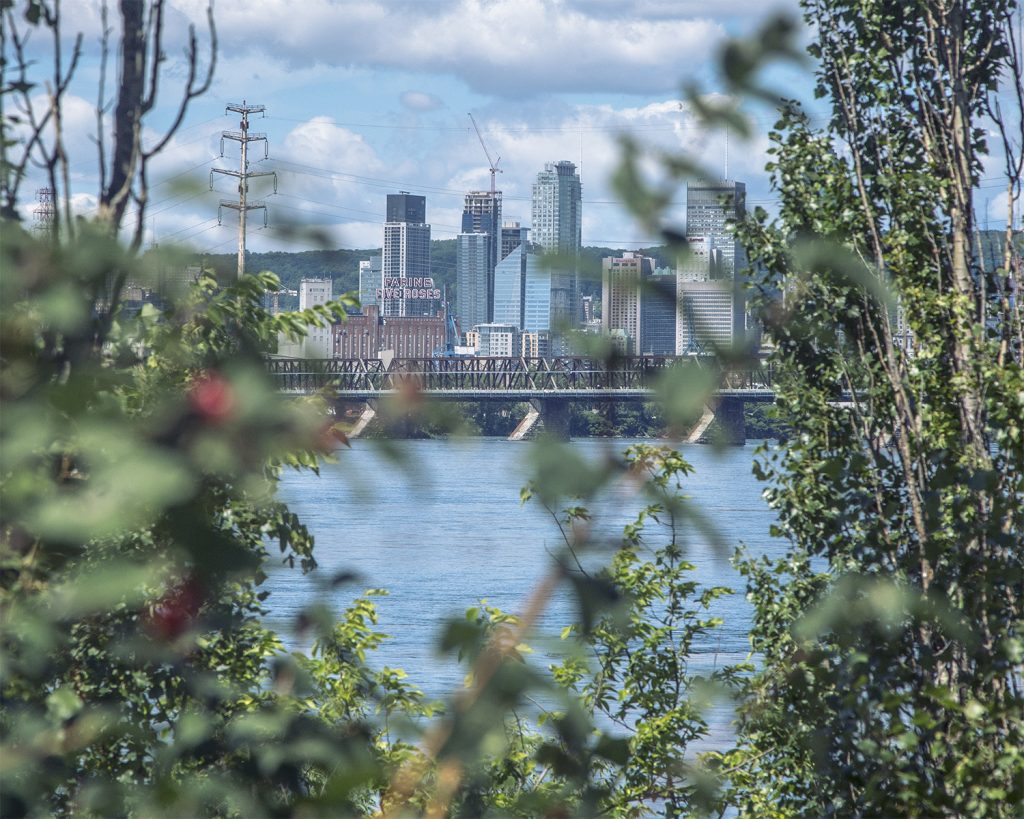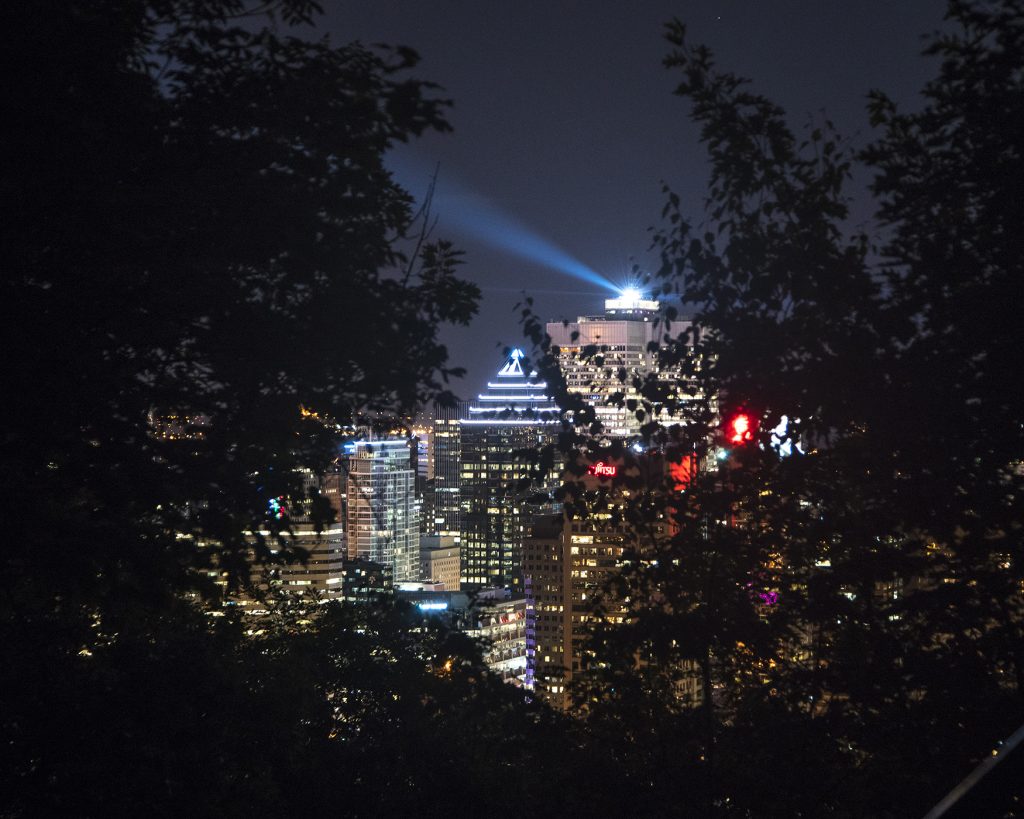 Add a Human Element!
As of late, i've started to trying use the human shape more and more in my shots of the city. Similarly to using trees, it adds an organic form to the image. In the below image, I think what makes the image is the crowd of people, and the vertical lines they create, which contrast to the vertical lines of the buildings in the background. It's a graphic comparison between the skyline of a city and the skyline of humans.  Deep.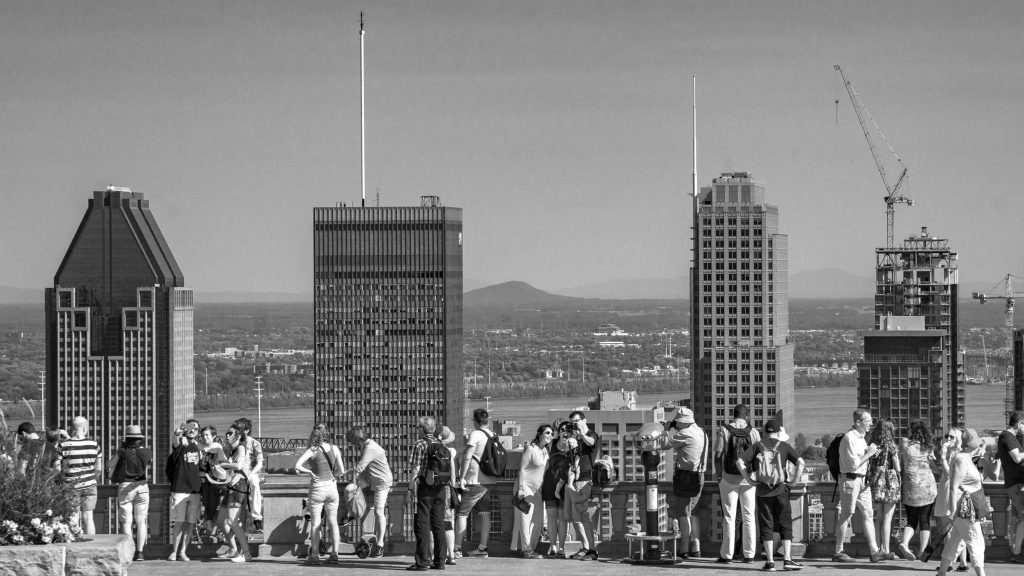 And a final variation- this time with focus! A skyline shot where the skyline isn't even in focus? Scandalous.
OK so maybe that wasn't 100 ways to shoot a skyline. I don't doubt that I have that many shots- I just don't think anyone wants to scroll down for that long. But I hope this inspires you to take on your own variation of the skyline challenge wherever you're from! It's immensely satisfying and fun, and will make you better at your craft! I'd love to hear from you and see the results.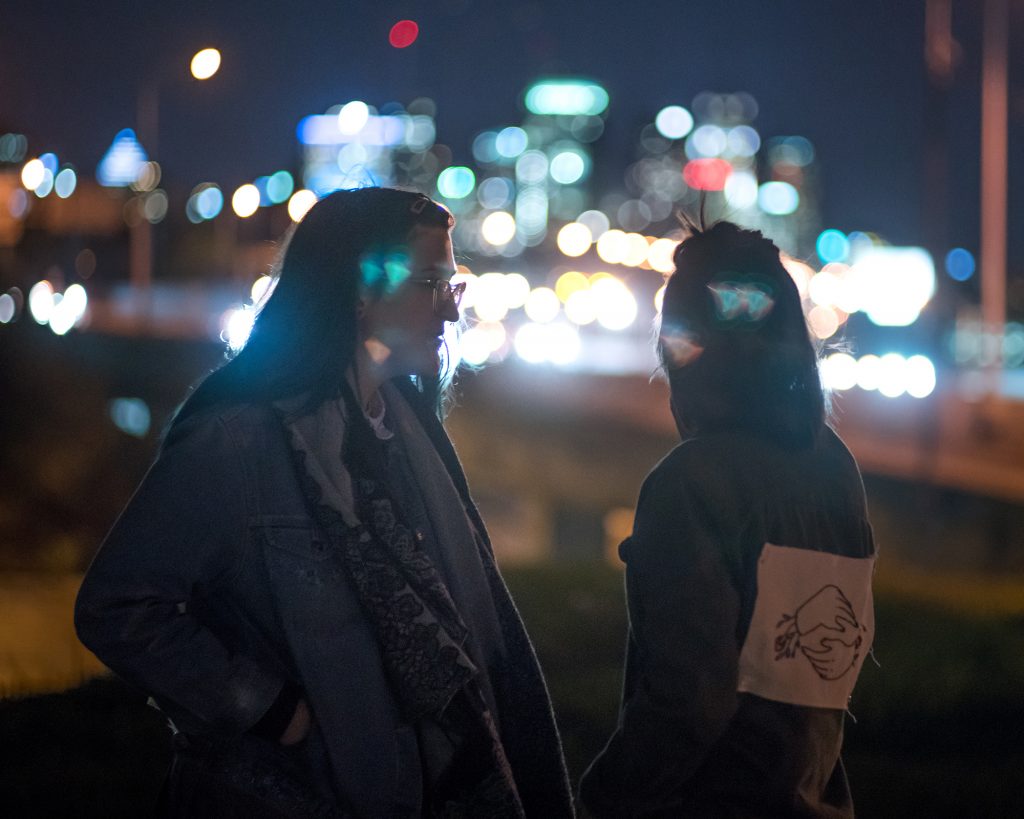 Try out these techniques to better your urban photography! Comment below and let us know if this article was helpful! Thankyou!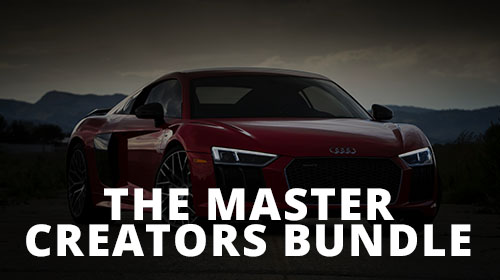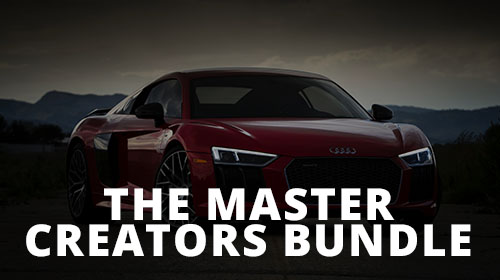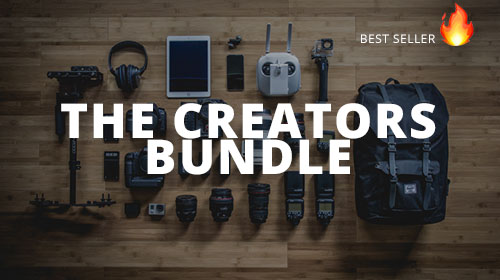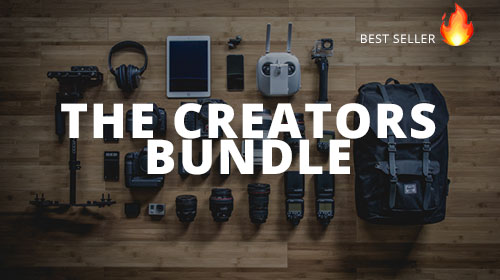 SaveSave
SaveSaveSaveSave
SaveSave