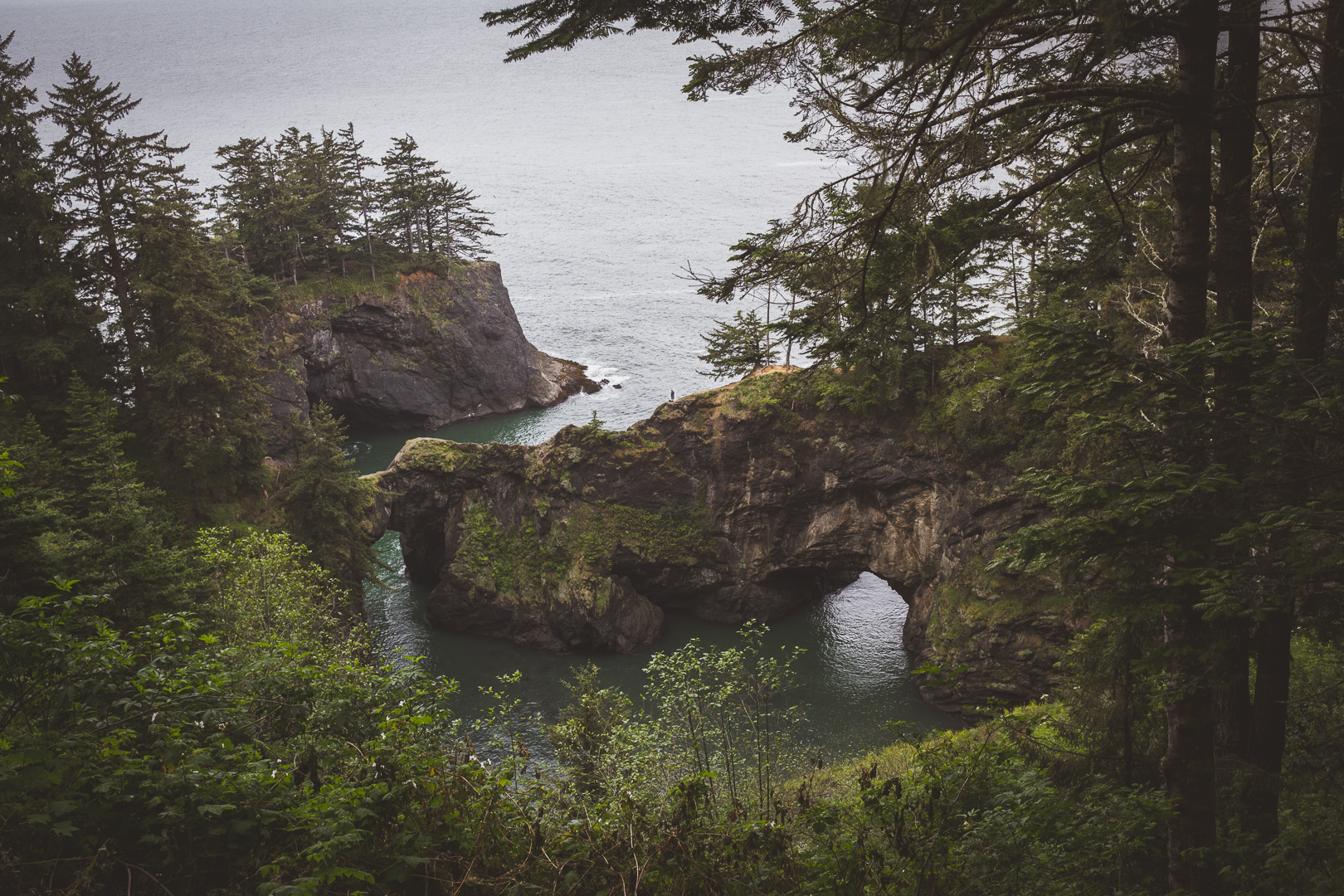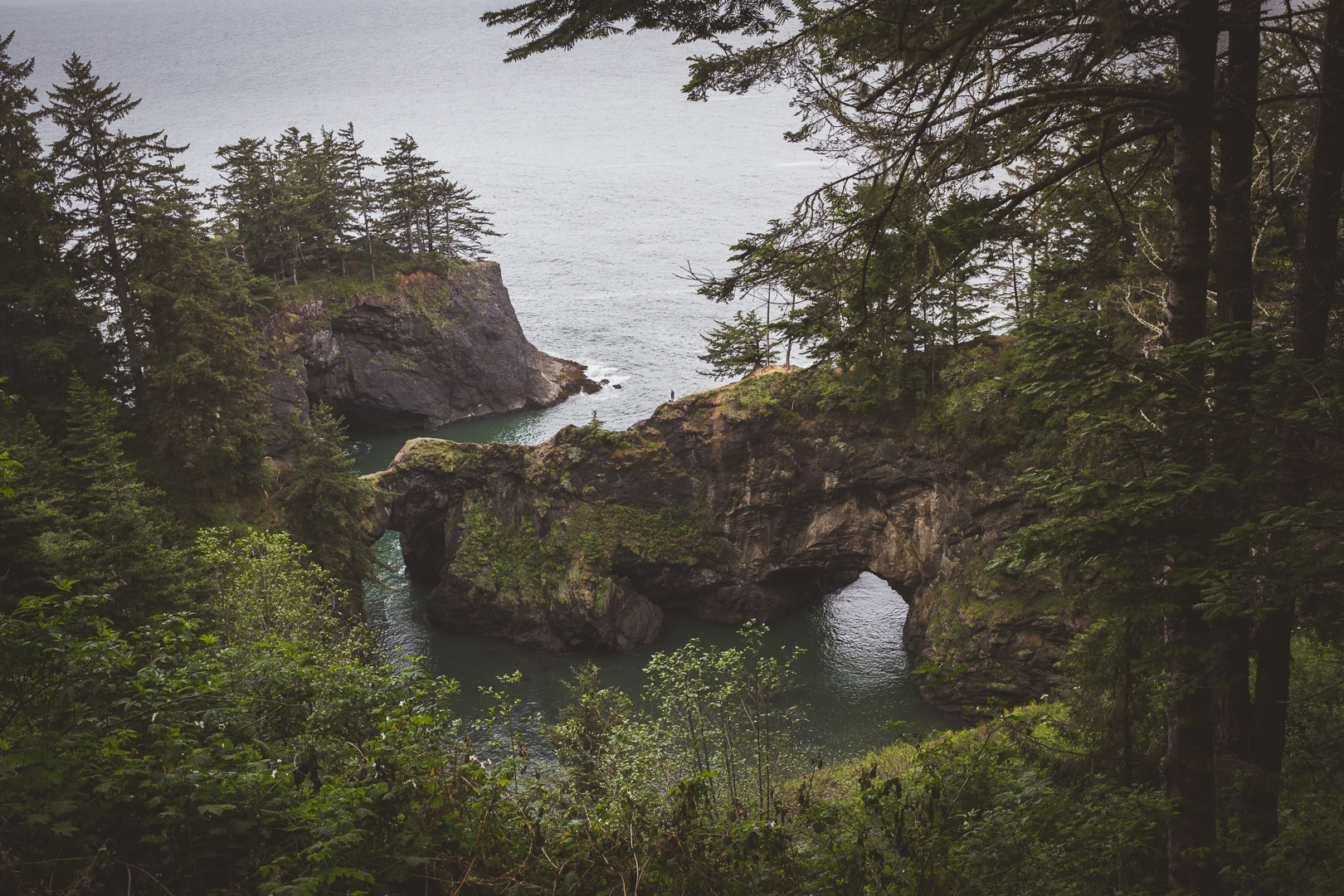 I am inviting you to follow me on this epic road trip:
If you read my last post "From Sunrise to Sunset – 12 Hours in Yosemite" then you may already be familiar with my writing, but for those who have not, welcome.
My name is Cameron Maidenberg; I am a photographer based in Oakland, CA. I will be spending the next 21 days on the road traveling through Oregon and Washington. Living out of my mom's 2007 Acura MDX whom I took the liberty of naming Aggie(that's her in the picture below). Mom, I know you're reading this so thanks again, this trip wouldn't have been possible without you.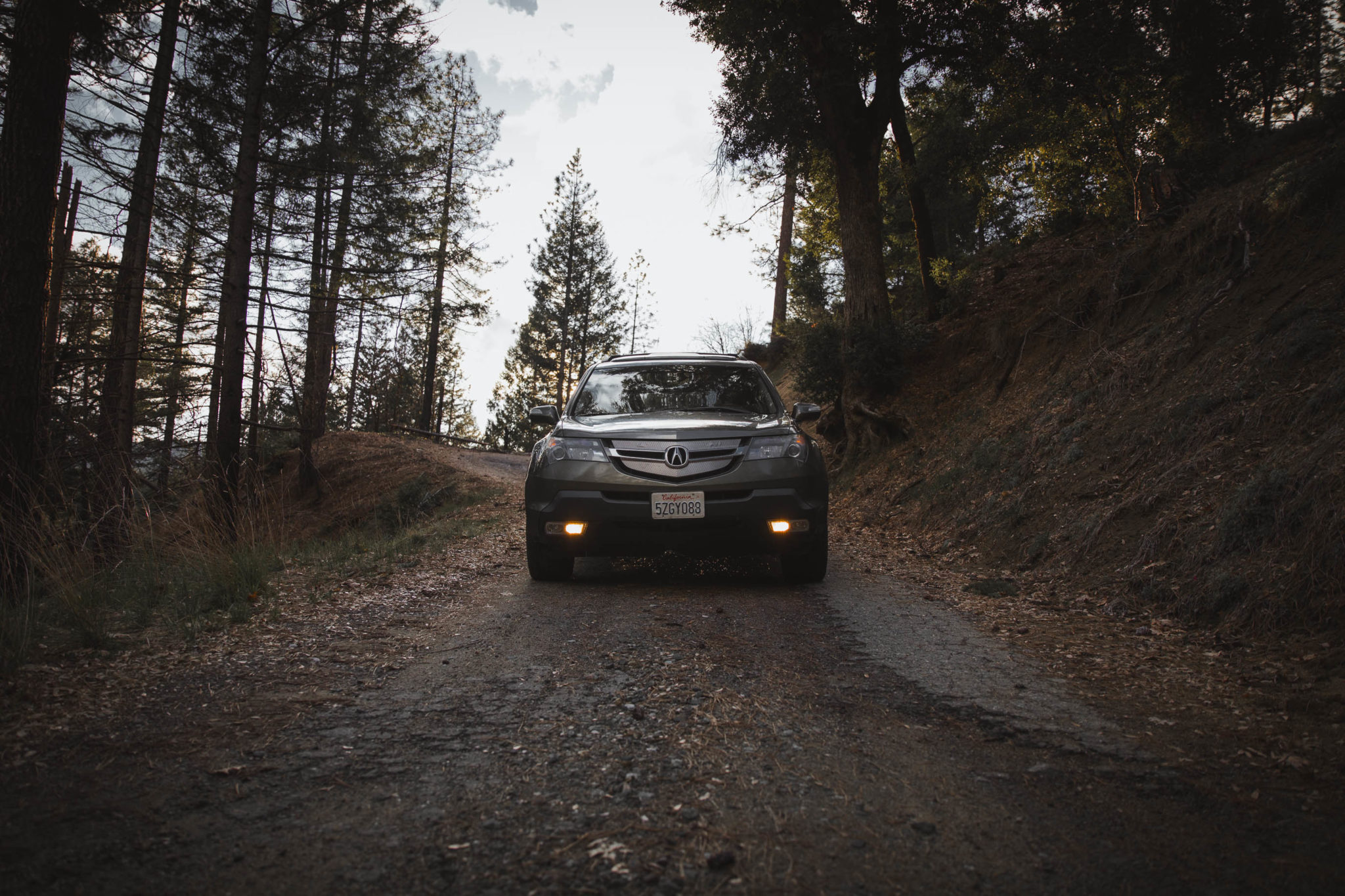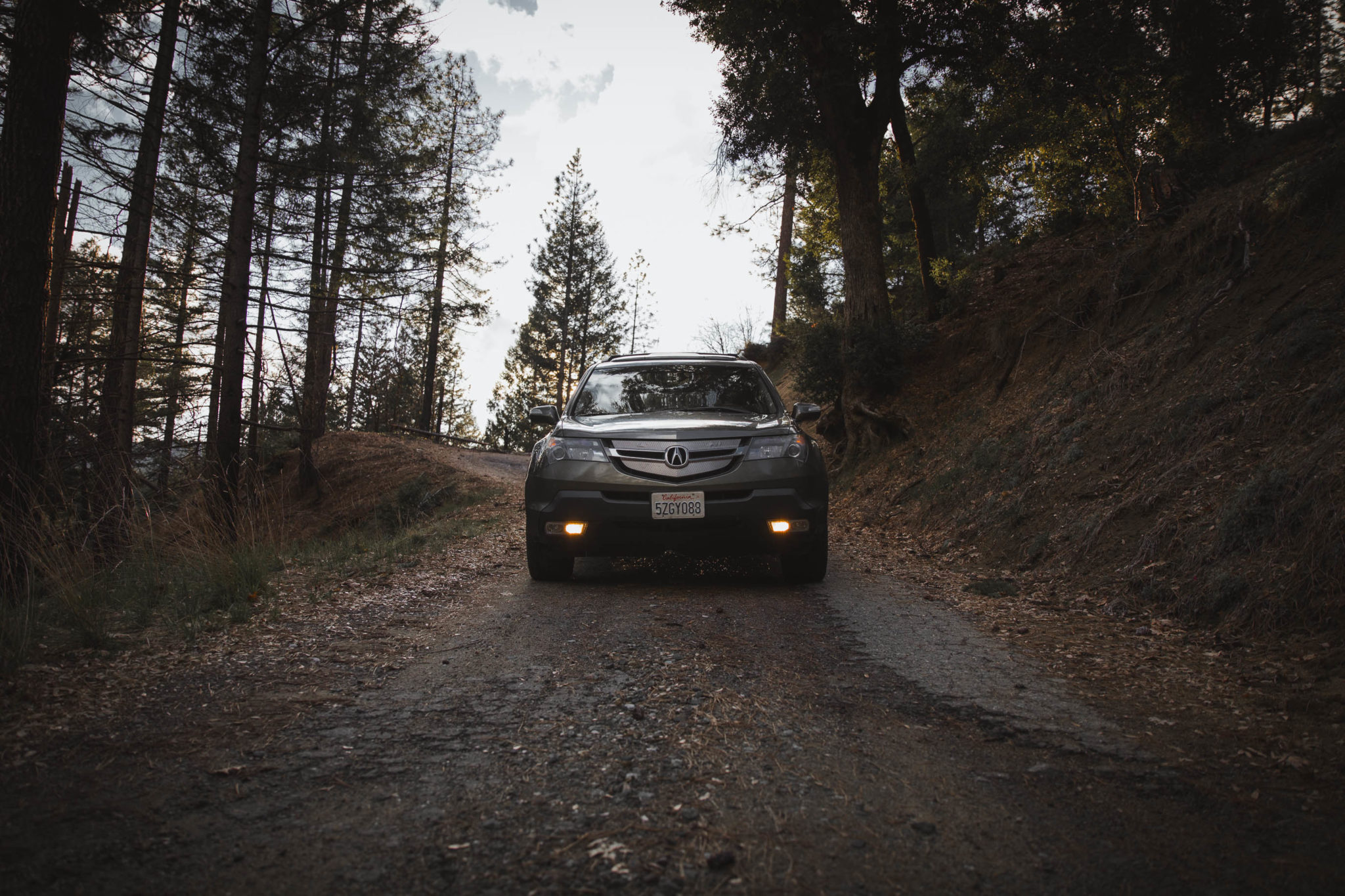 Below, and in future posts, your will find recaps of each day along with photos from my travels. What lies ahead is as up in the air as air itself, but that's the beauty of the journey. It's not so much about what's at the end, but what happens along the way.
---
March 27th, 2017
[Day 1 – Oakland, CA]
I woke up and got right to it. I began crossing things off my pre-trip to-do list like a mad man. Laundry…check, grocery shopping…check, vacuum car…check, if only I was always this productive. I knew I had a three-hour drive ahead of me, and wanted to hit the road by five to avoid driving the tangled mountain roads of Grizzly Flats in the cold, damp dark. Five o'clock hit and I was nowhere near ready to leave. I hadn't even begun to pack my clothes and my room looked like the aftermath of a category two hurricane. I packed my clothes, loaded up the car, and said goodbye to my parents.
It was now 6:00 PM according to the clock in the dash. My mind was scattered, was I ready for the trip, had I thought everything through, am I forgetting anything, endless doubts were doing figure eights across my mind. I took a deep breath, turned the key and the engine started. Like a lullaby to a crying baby, I found the low rumble of the idling engine soothing. I released the emergency brake and drove away, leaving the comfort of my home behind, I was off.
The three-hour drive from Oakland to Grizzly Flats, CA was uneventful other than stopping for gas and dinner. I arrived around 9:45 PM, cold beer, good company, and a warm bed awaited me. The hardest part was over, I was property of the road now.
---
March 28th, 2017 
[North of Eureka, CA – Day 2]
Today was the first real day on the road, alone, with nothing but miles and the open road in both directions. I hoped to make it out of California and into Oregon today, but the drive from Grizzly Flats to Brookings proved to be too much for one day.  As I write this I'm lying in the back of Aggie at a Vista point just outside of Eureka, CA. I'm drained. My eyes are dry and my eyelids heavy from the long hours spent focusing on the road in front of me. The open road has a medusa like aura about it, something about its infinite nature can make a person feel…empty, it's not a place for the faint of heart. Tomorrow is a new day.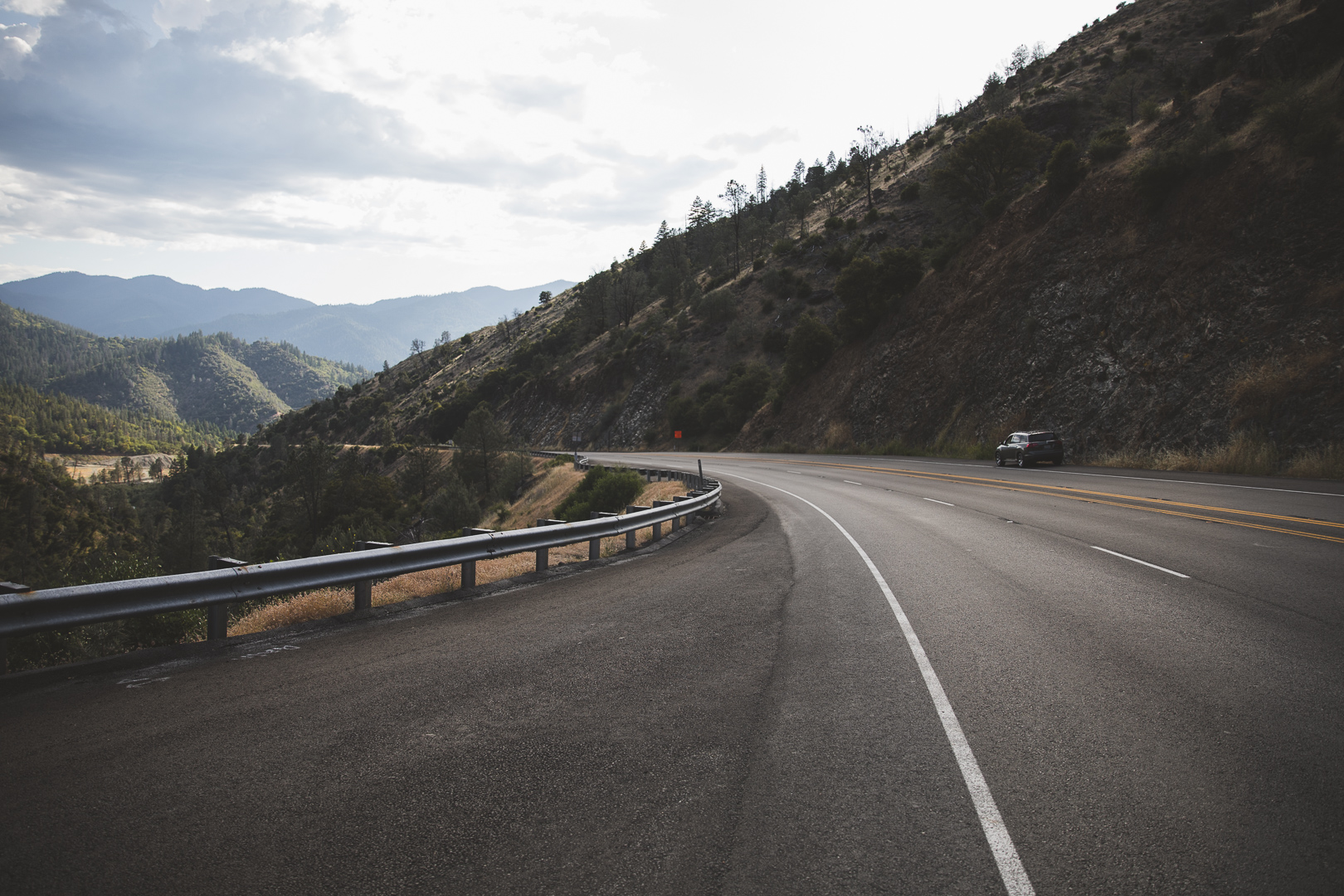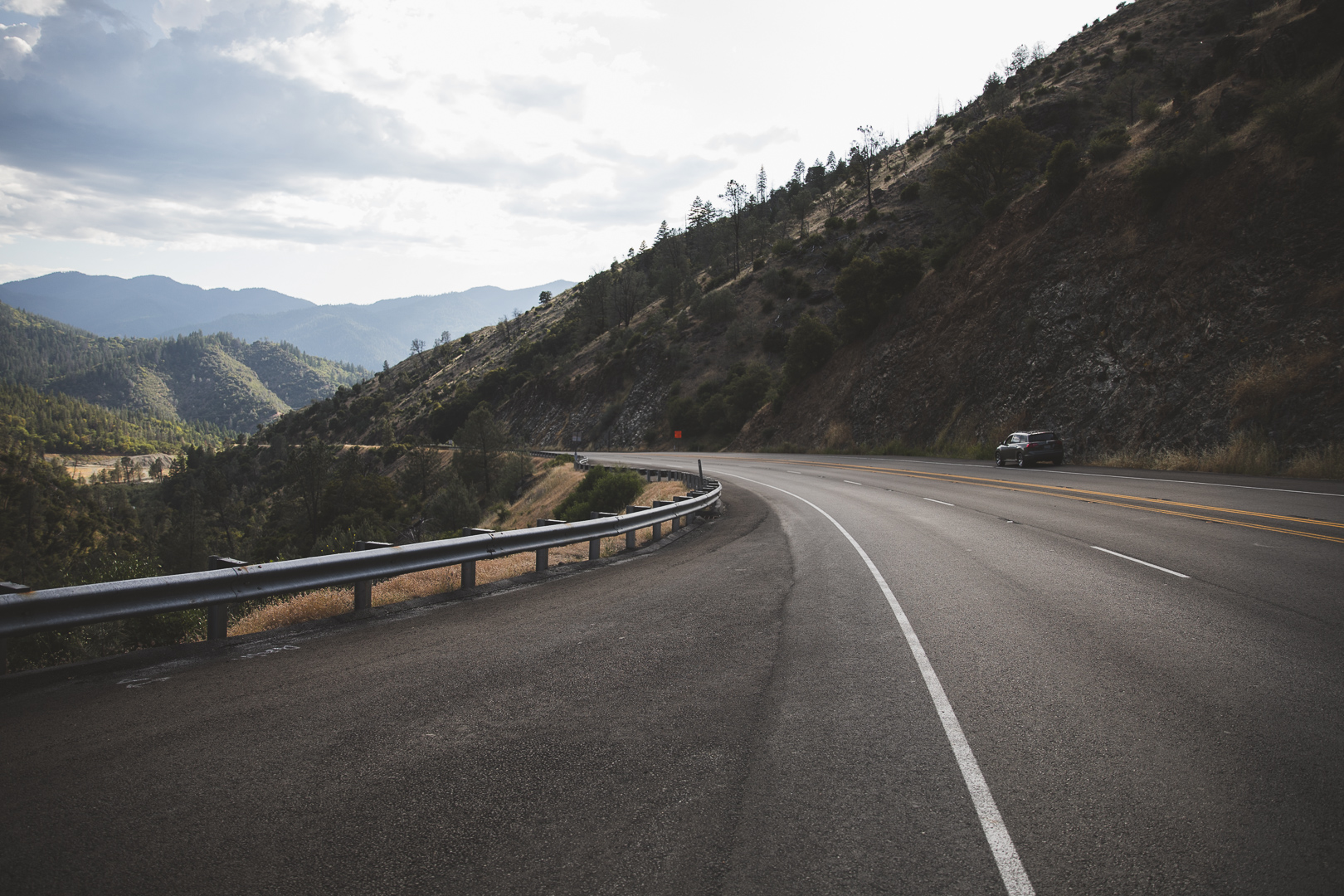 ---
March 29th, 2017 
[Brookings, OR – Day 3]
As dawn approached, the light from the outside began to shine through the windows. It was much colder now than it was when I when to sleep. As the dew on the windows began to melt in the morning sun, droplets of water rolled down the glass creating streaks, and I could see the light through the cracks. I crawled out of my sleeping bag, out the back of the car, over bags and boxes of clothes and cooking supplies, and into the front seat. I unlocked the doors, and one foot after another stepped out into the fog. The view that only hours ago was a sorbet colored sky, was masked by a viscous fog. Mountain fog is much different than city fog, it soaks into your clothing and leaves a layer of mist on everything it touches. I made coffee and breakfast, and within an hour was back on the road.
There were just over a hundred miles separating me and Oregon, I don't know why I was acting as if I was set to have some epiphany once I crossed the California – Oregon border, but I was thrilled to be on my way. I got to Brookings just after 1:00 PM.
Brookings Oregon,
Brookings is a small coastal city in southern Oregon home to the Samuel H. Boardman State Scenic Corridor, a 12 mile stretch of "long and thickly forested rugged coastline" according to Wikipedia.
I had a very particular shot I was hoping to capture along this stretch of the coast at sunset, but the fog didn't seem like it was going anywhere and the forecast called for more gray skies in the days ahead. Coming to terms with the fact that I probably wouldn't see a sunset while I was in Brookings, I embraced the fog.
Below is a shot from a small wooden bridge just to the left of the parking lot at the natural bridges turnout area. A left and you venture down a path which takes you along the cliffside for what seems like the entire coast.  A long descent down a path overgrown with roots and vines threading their way through your shoelaces and the mountainside spits you out onto the ledge.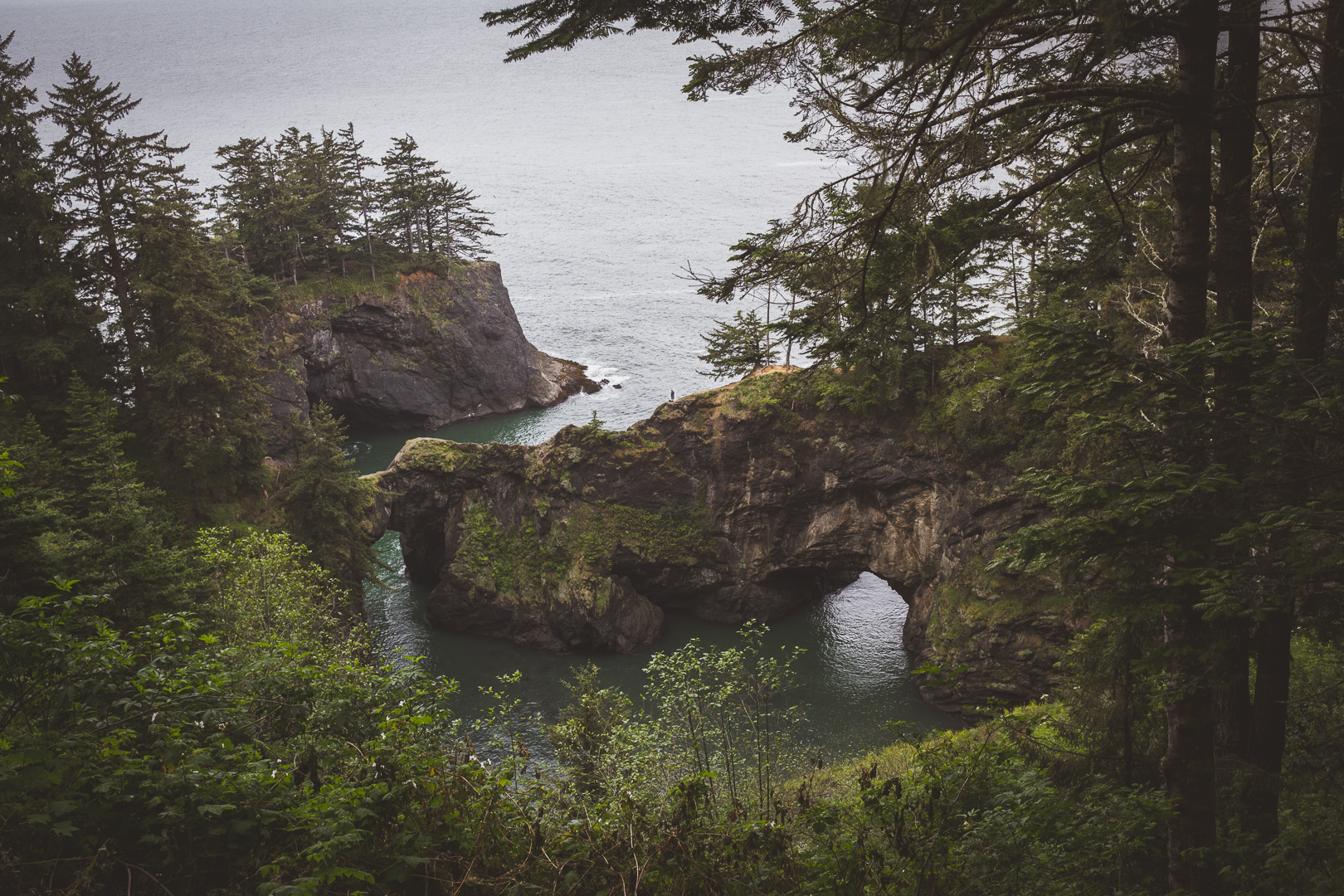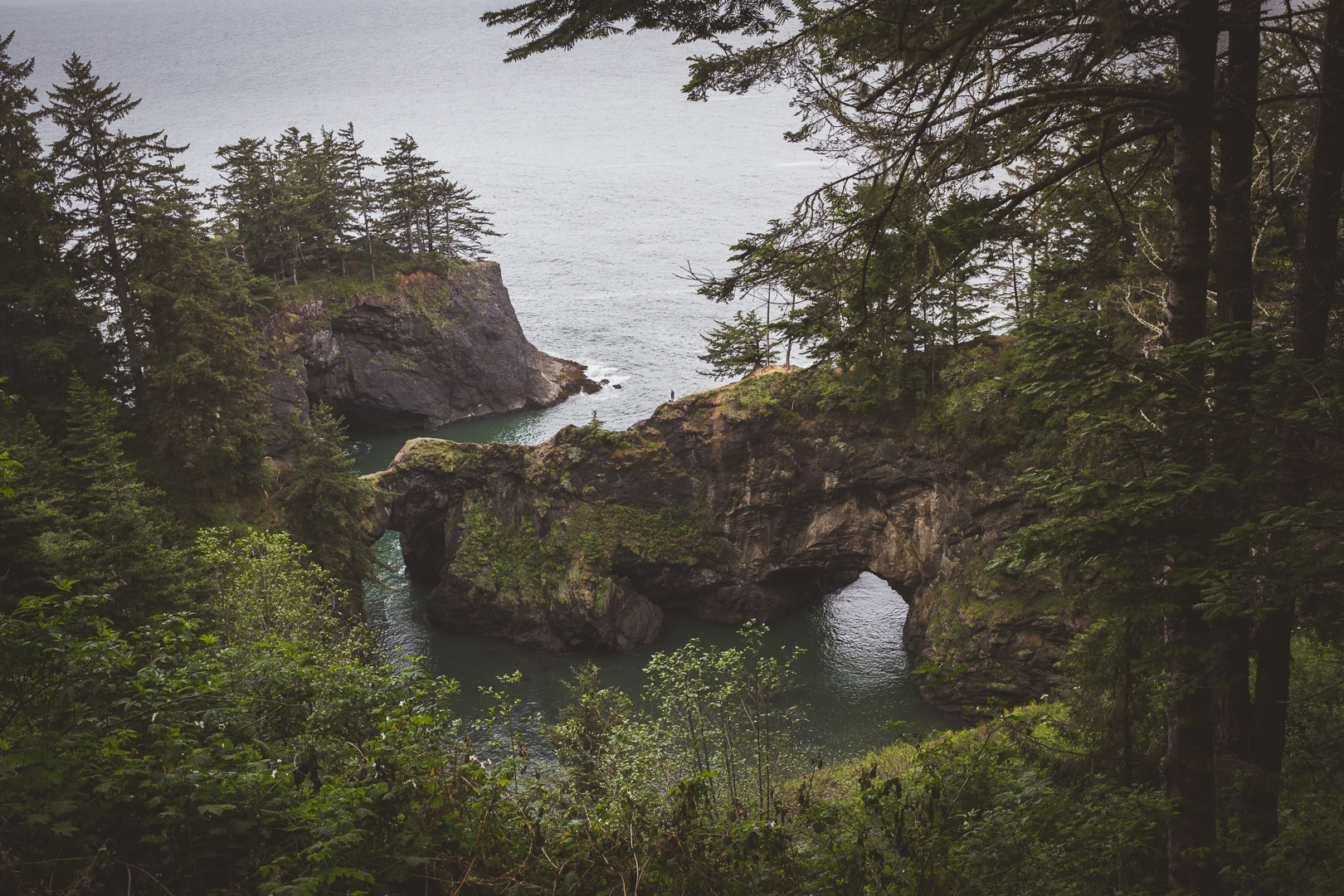 I spent the majority of the rest of the day here, wandering around the cliffside and sitting for long periods of time just taking it all in.
After the sun began to set, I made the trek back up to the road. The cliffside was as unforgiving on the way up as it was on the way down. As I was sitting down there on the ledge looking out over the water, I was overcome with a feeling of emptiness. The gloomy weather, the solitude of the landscape, and the open road were forcing me to think about parts of my life I often don't get the chance to think about. I drove back into town and checked into a hotel for the night. I needed a shower and a chance to regroup after the first few days.
♣
---
Thank you guys for reading. I hope you will continue to follow along on my journey. As I will be keeping you updated as my trip unfolds.
In the mean time check out my fellow adventurers as they travel to 30 different locations.
I would also appreciate any suggestions or comments down bellow! If you have been on a similar trip, what did you enjoy? Where were your best photos taken?
Portfolio: cameronmaidenberg.com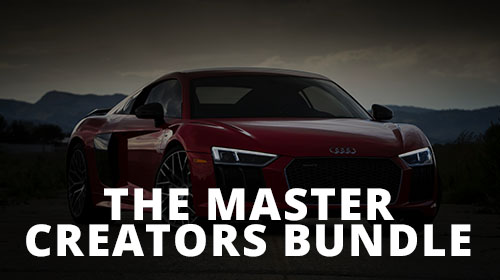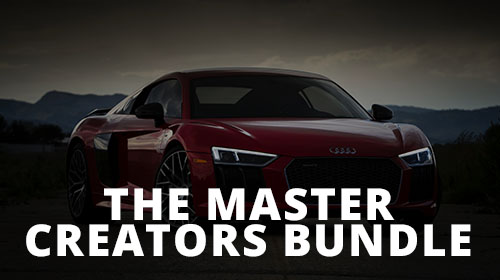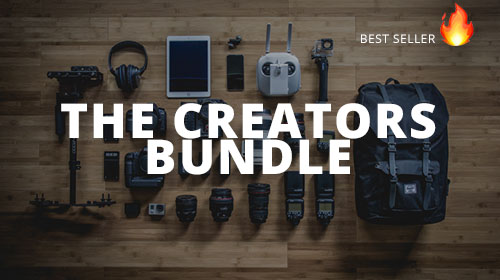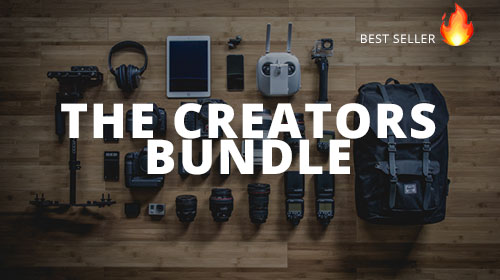 SaveSave
SaveSaveSaveSave
SaveSave