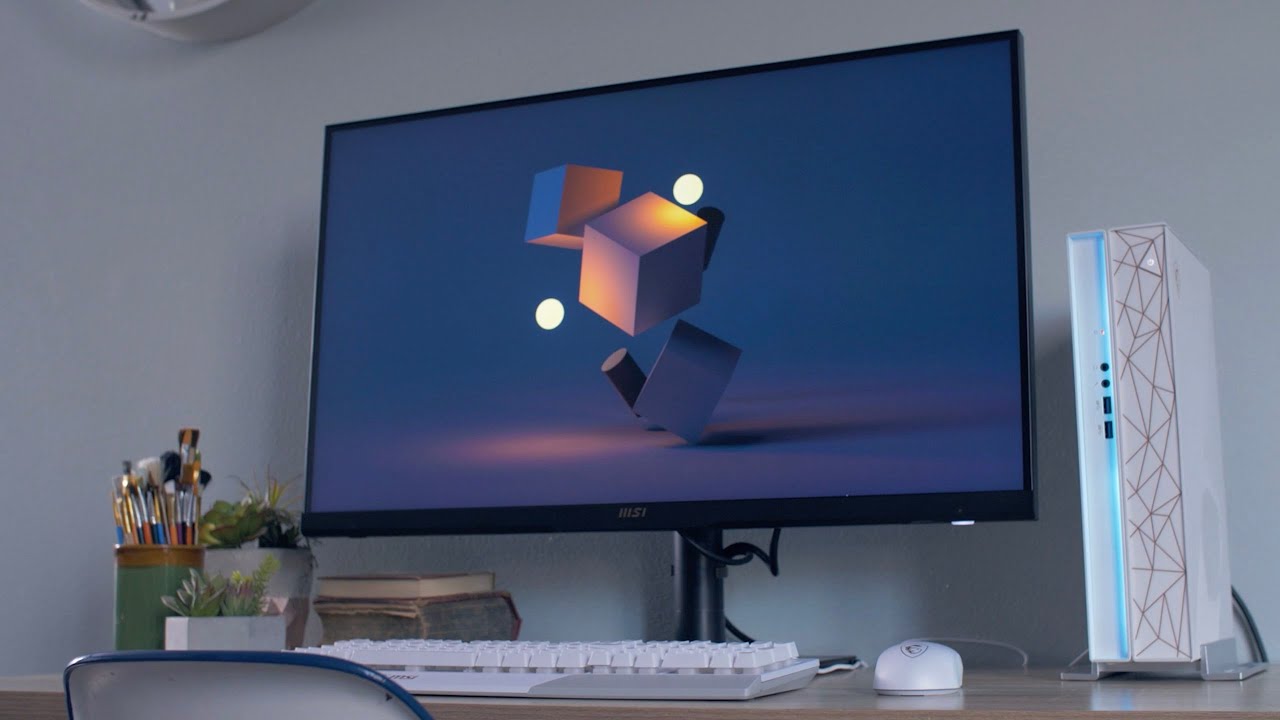 MSI P50 Desktop + Summit MS321UP Monitor
Designed and tested specifically for creative workflows, MSI's P50 Desktop is tailor made with the world's most powerful NVIDIA GeForce RTX™ GPUs. Now, you can create your best work—fast.
The Summit MS321UP Monitor is factory pre-calibrated to guarantee an industry-leading color fidelity.
This desktop/monitor duo is truly unmatched. Watch the video for more of our favorite features and let us know what you think!
Operating system Windows 11 Pro
Intel Core i5-11400 6C/12T 2.6-4.4 GHz 12MB Cache
Latest Graphics NVIDIA GeForce RTX 3060 AERO ITX 12GB GDDR6
Dual Channel Memory w/DDR4 Boost Technology provides the most smooth & fastest real-time previews
Wi-Fi 6E puts more emphasis on transmission security with speed up to 2.4Gbps
Support 5K2K Creating Experience
Exclusive Software – MSI Center & Creator OSD
4.72 liters in size, the most compact desktop PC for creators
Learn More
Summit MS321UP Monitor Specs
Anti-Flicker technology
DCI-P3 95%
Type C Display
32″ 4K UHD
Active Noise Cancellation (ANC) Mic Design
Adjustable stand
Learn More
AOV Gear Highlights
Learning about the right camera gear is valuable and so is your time. AOV Gear Highlights is a video series showcasing our favorite camera equipment. These videos are meant to be brief and feature a quick overview of the reviewed products.