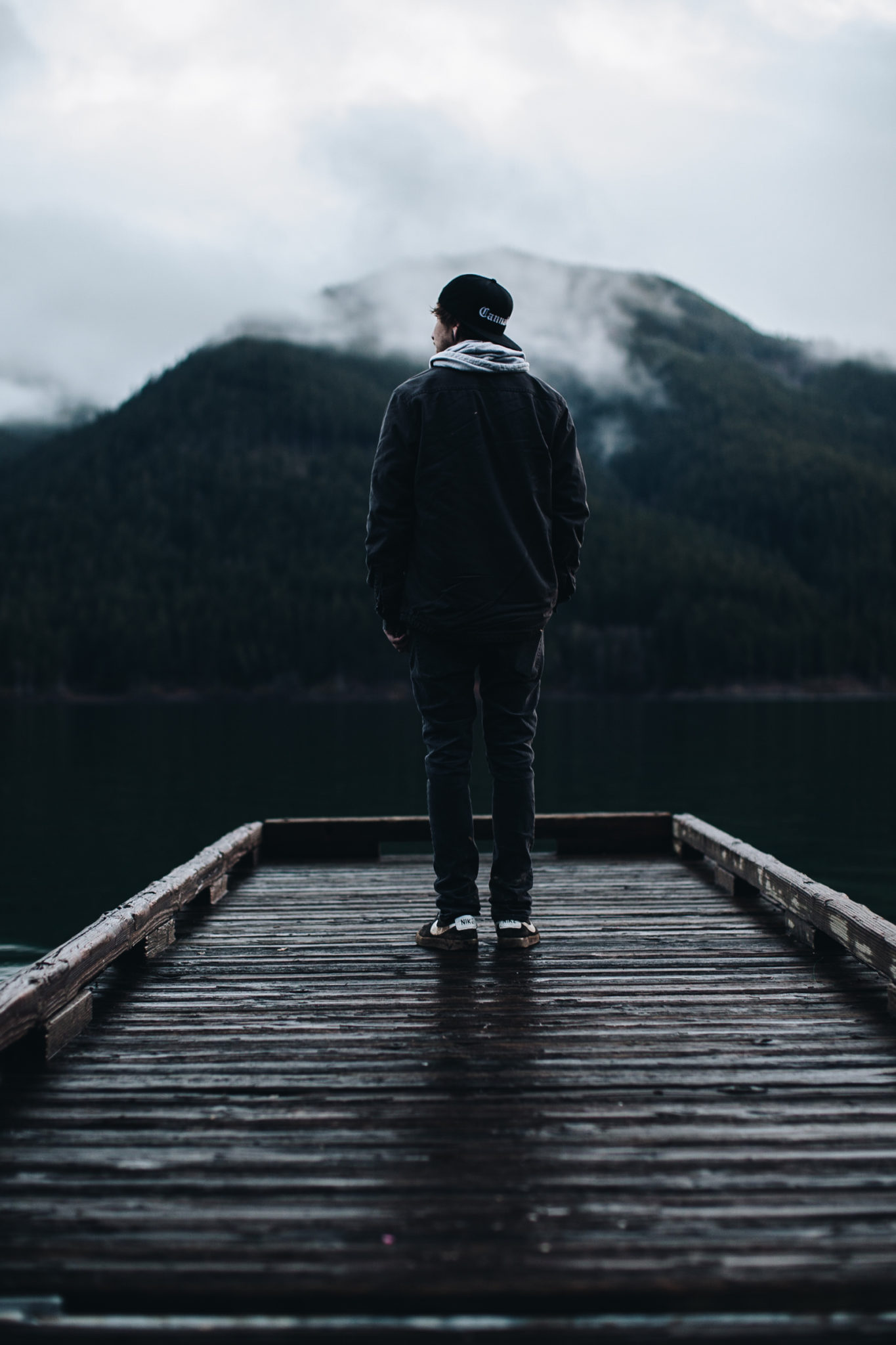 My Home is an Outdoorsman's Paradise: 
Hey, guys! Mariah Hagenbach 
I'm a photographer & avid hiker native to the Pacific Northwest. More specifically, Oregon. My home town, Bend, is known as an outdoorsmen's paradise. We locals spend the snowy months on the slopes of Mt. Bachelor and the warmer months climbing, hiking, rowing, and drinking local craft beer.
Sounding too good yet? It is.
Living in Bend I'm spoiled with breathtaking views of the Cascade Mountain Range, clean rivers, endless hiking trails, and countless lakes. So, naturally, word spread. Bend, but Oregon as a whole is rapidly growing in popularity and population size. Growing up, I remember hiking Smith Rock with my family, and while the park wasn't empty by any means, it wasn't the overcrowded, people-in-every-corner, park a mile from the entrance, place it is today. It was peaceful. If you're anything like me, you enjoy hiking and spending time in nature as a means of getting away from the stress of everyday life- away from the chaos and commotion of human beings; because of this, I tend to seek adventure where I know there will be solitude. I'm here to share some of my most favorite places to go and the best times to escape the noise.
1. Smith Rock State Park:
Like I mentioned earlier, Smith Rock State Park has been a favorite local hiking spot of mine since I was old enough to know what hiking was. I grew up in Redmond, Oregon so this park was just a hop and skip away. It wasn't until I was much older that I found out it is considered one of Oregon's 7 Wonders. It's mountainous towers of volcanic ash attract rock climbers, hikers, mountain bikers, and vacationers from around the globe.
There are beautiful scenic views of deep river canyons, thousands of routes up (both bolted and walkable/bike-able), and jaw dropping views at the top of the surrounding cities and the Cascade Mountains. Because of its uniqueness and everything listed above, there aren't many times you can visit Smith Rock and not be neck to neck with other hikers- especially during peak season.
The solution for the crowds!
Luckily, I have found a solution to this problem. Set the alarm, rise because of the sun, and beat the crowds! Better even, go on a day when clouds are expected. I recently made the trek up Misery Ridge- a steep, moderately difficult, 3/4 of a mile hike that ascends 700ft. I began my hike around 4:15 am and was at the top by 5:00 am- with a few water breaks. My boyfriend and I watched heavy fog creep over the nearby hills and rocks as we peacefully ate our breakfast and awed at the surrounding cities waking up. We took our time soaking it all in and made our way down about 45minutes later. Did I mention, we were completely alone?! Not a soul passed us on the way up, or down.
We spotted our first hiker as we were getting in our car to leave. No, we didn't get a beautiful sunrise or sunset, but we got our work out in, our nature therapy, and the calmness I so desperately need all before 6 am. Sometimes the best memories are made while the rest of the world is sleeping.
2. Detroit Lake:
This place is a summertime hot spot for both tourists and locals alike. Located on the North Santiam River, near the city of Detroit. The lake is sparkling, crystal clear water surrounded by luscious green firs. It's the perfect place for camping, fishing, boating, and swimming.. But, likely, you'll be sharing this wondrous place with hundreds of others.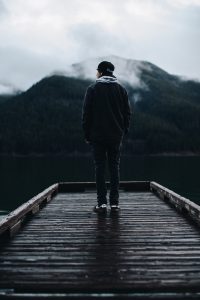 As a photographer, I'm constantly traveling around looking for side street views (you know, the great views without the great hike) for the times when I want to unwind but just don't have the time for an all day adventure.
 I walked along the deck for awhile

admiring the stillness and taking it all in,

then I went back to my car and continued

to gaze back at the beauty that is Oregon.
Off-Season Adventure:
A few months back, as I was traveling to the valley, I made the impulse decision to check out Detroit Lake. No, it wasn't summertime. In fact, the month was March, close to dusk, and it was both freezing and foggy. But, aside from the two abandoned cars in the parking lot, the entire lake was deserted- and beautiful. The immense fog falling over the firs gave off a feeling of serenity and bless. I walked along the deck for awhile admiring the stillness and taking it all in, then I went back to my car and continued to gaze back at the beauty that is Oregon- completely satisfied with my impulsive decision.
3. Rowena Crest Viewpoint
Rowena Crest is located in The Dalles, Oregon – just slightly east of Portland in the Columbia River Gorge Scenic area. There is a short drive, or bike ride/hike if you're feeling ambitious, up to a windy road that leads you to the Rowena Crest Viewpoint; a gorgeous field of blooming purple & yellow wildflowers overlooks the Columbia River and Historic Hwy in all directions. This spot is still relatively unknown compared to the countless other viewpoints in Oregon.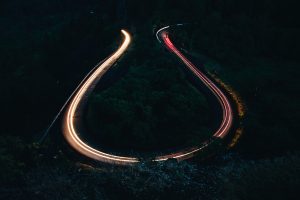 I drove up during an April sunset for spectacular colors & a night time view of the close by the town- because it was peak season (spring, blooming flowers, you know) there were a handful of other sightseers around, most of which were other photographers. But, even still, the number of people did not make it unpleasant or feel overcrowded by any means. I haven't ventured in this area during other times of the year, but I can gather that during the colder months, it would be even less packed. **Photographers, this place is absolutely perfect for practicing long exposure light trails! (See photo below)
4. Upper Butte Creek & Lower Butte Creek Falls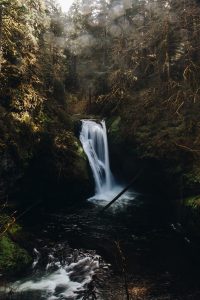 There are hundreds of waterfalls in Oregon, each beautifully unique and deserving of a spot on this list but I wanted to mention some underrated Oregon falls; Upper Butte Creek Falls and Lower Butte Creek Falls. These two waterfalls are a part of a one-mile loop hike northeast of Salem- just 5 miles away from another favorite, Abiqua Falls. The upper of the two falls is a right when you enter the trailhead, the 25-foot fall flows over a caved in lava basin that you can walk under, hang out, and get a unique perspective of the falls.
On a warm day, you can actually swim in the watering hole it flows into. Next, get back on the trail and head back til you find a fork in the trail, there, you'll take a right and head downhill to Lower Butte Creek Falls.This trail is a short stroll easy for all ages and ends on a rock bluff that overlooks the 75foot falls. While these falls haven't gained the popularity that some other falls such as Silver Falls, Multnomah Falls, or Toketee Falls have, the trails do still have hikers on it during the warmer months, sunny days, and weekends. I have found, if you don't mind the rain, to layer up and definitely hike when it's raining then watch the crowds disappear. Plus, the clouds make photographing the falls so much easier!
5. Elk Lake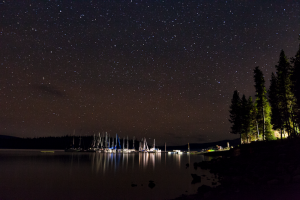 Elk Lake is one of the many Central Oregon lakes along the Cascade Lakes HWY just outside of Bend. The highway is only open from the end of May to October making these lakes and nearby hiking trails only gain in popularity. Elk Lake is my personal favorite lake for both summer time activities (even with the crowds it draws) and for stargazing. The lake offers the perfect views of South Sister and Broken Top and a 4.7 out and back hike. During the summer months, other like-minded individuals and campers saturate this lake. If you want to avoid the crowds, head out during late September/early October around midnight.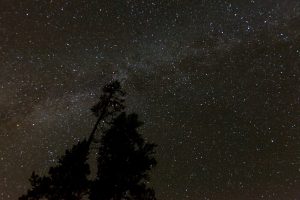 The city lights are far enough away for the stars (even some of the Milkyway ) to be visible to the human eye. Because of the cooler temperatures, you'll likely have the lake all to yourself!
Enjoy Yourself! It's Worth It!
Before signing off, I want to leave you with last bit of advice.
Going out and finding beautiful places to photograph, in solitude, is arguably one of the best ways to grow your skills! Allow yourself to focus and take the time that is needed!
Before you hit the road!
Make sure to prepare for your adventures, in order to get the most out of them… Read up on some technicals and plan ahead to save money!
I look forward to hearing about your experiences! If you have already visited any of these locations comment below and give us YOUR take!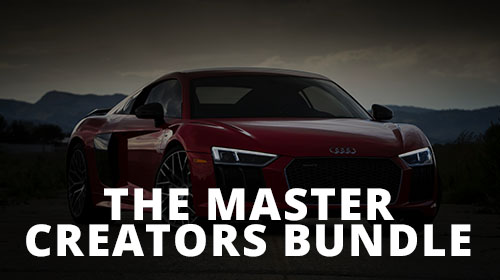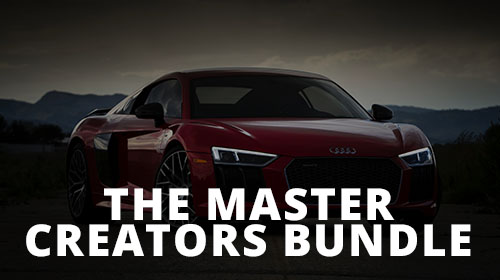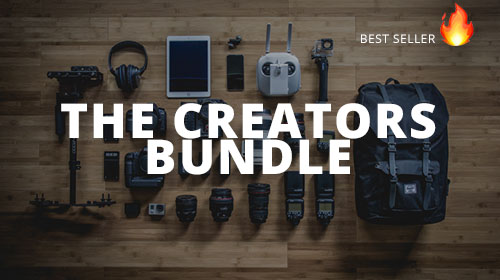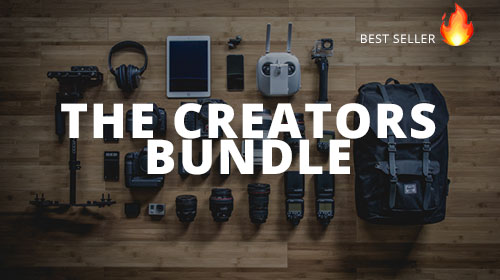 SaveSave
SaveSaveSaveSave
SaveSave