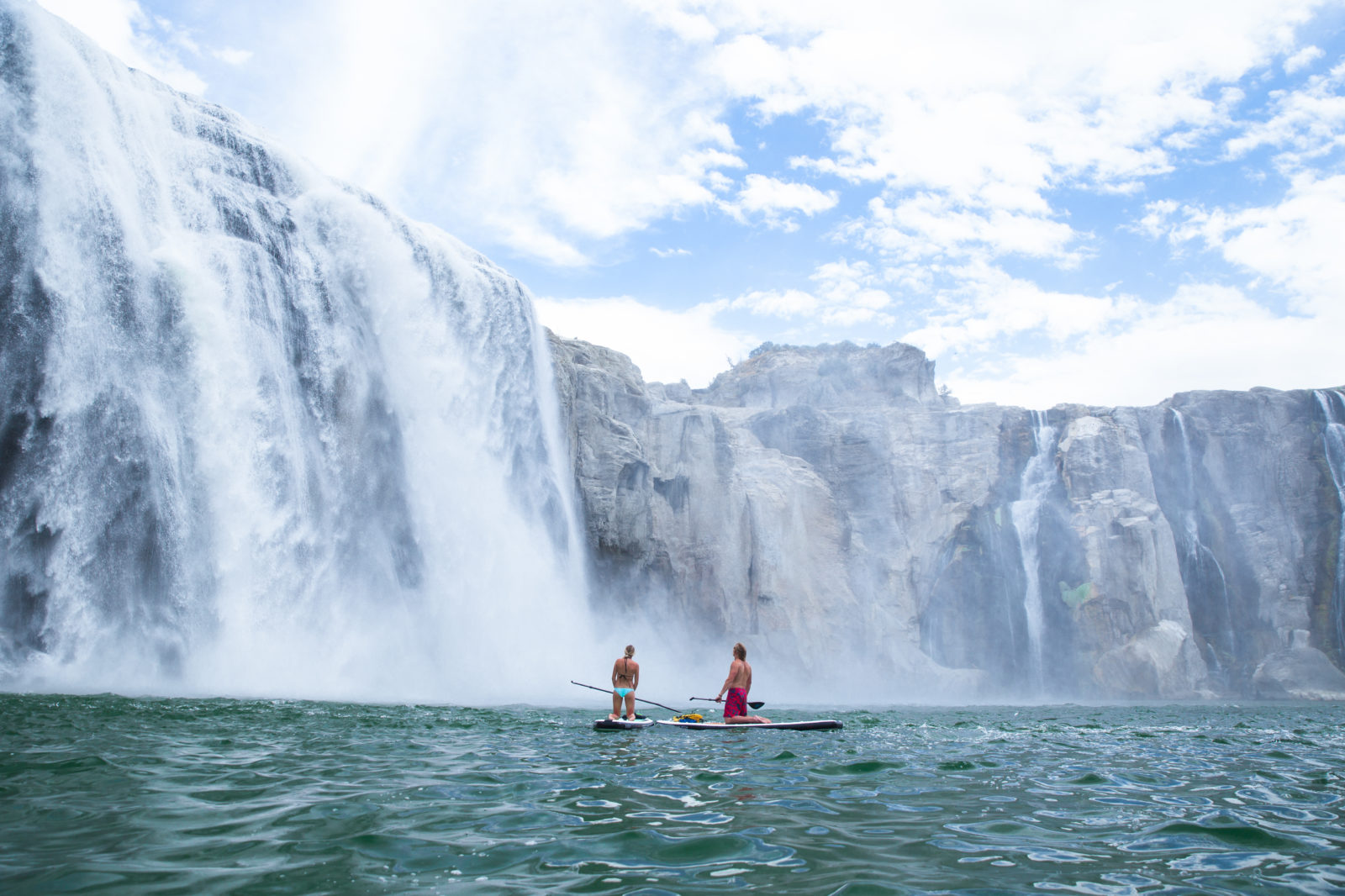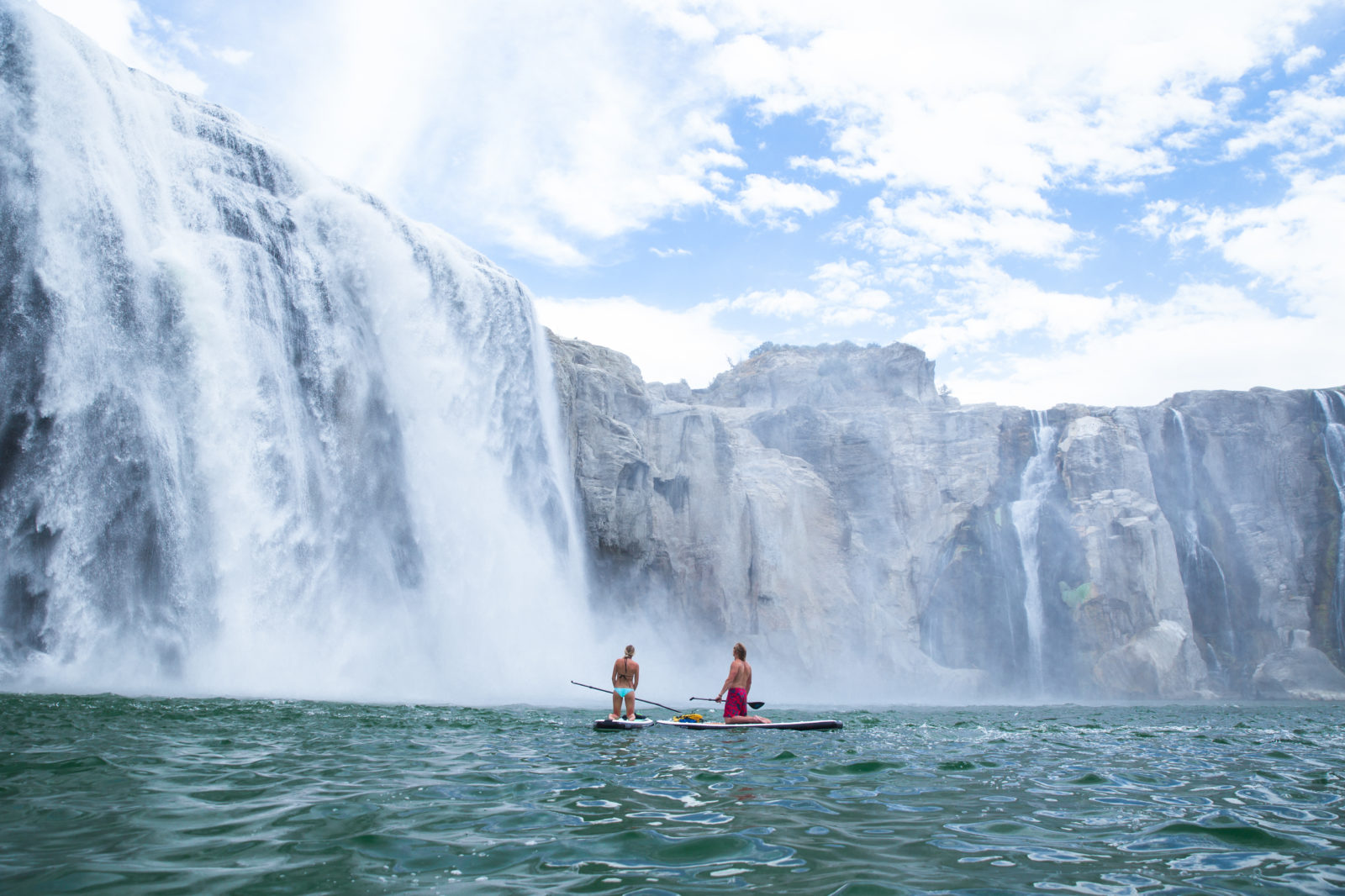 Summer is the perfect time to get away, unplug and let the call of nature lead the way. From lush forests to wild waterfalls and pristine mountain peaks, Idaho's secret adventure getaways are more accessible than you might think. Pack the car, pack the snacks and nab your buddies for the ultimate summer vacation without the crowds, but all the thrills you can handle.
1. Explore Stanley
A stop in Stanley is a sure-fire way to kick off your summer. This traveler's paradise is tucked between the Sawtooth Mountains and the Salmon River. Adventurers from all over choose to play here because outdoor adventure is at your fingertips. There are outstanding campgrounds, guided whitewater rafting adventures, stellar fishing spots, out of this world hiking trails, horseback riding, and mountain biking routes all easily accessible in this outdoor utopia.
2. Pedal the Route of the Hiawatha
Probably one of the most scenic spots in Idaho, the Route of the Hiawatha is considered the "crown jewel" of rail to trail adventures. Once a railroad route winding through Idaho's northern mountains, the Route of the Hiawatha is now a 15-mile downhill hike and bike experience. Ride through ten train tunnels, coast along seven trestle bridges that stand over 230 feet high, and pedal by mountain waterfalls on this gem of an experience.
3. Raft the Lower Salmon Canyon
The Salmon River is the ultimate whitewater playground (just make sure you bring a cover for your camera). Jump aboard a guided raft trip on these world-renowned waters and experience some of the wildest rides and epic river beaches the lower 48 has to offer. If you're traveling with your buddies looking to conquer some seriously big water, you'll find it here.
4. Relax at Bear Lake State Park
Known as the "Caribbean of the Rockies," Bear Lake State Park needs to be on your summer wish list. The unique turquoise blue waters will make you feel like you're in a tropical paradise while enjoying the sunshine on this Idaho beach. Grab your sunscreen and lounge the day away or suit up for a day of water skiing, boating, or fishing.
5. Visit Shoshone Falls
Referred to as "The Niagara of the West," Shoshone Falls is a massive waterfall measuring 900 feet wide and 212 feet tall, making it taller than Niagara Falls. Fueled by the water of the Snake River, this waterfall is most dramatic from April to July, so you'll want to plan your visit accordingly. Take a drive into Shoshone Falls Park for great views and stellar picnic spots, then spend the rest of the day traversing nearby hiking trails. The most ambitious explorers may choose to experience Shoshone Falls by way of paddleboard or kayak. The 6-hour round trip experience to get to the falls and back is not for the faint of heart and requires a whole lot of paddle power.
SaveSave
SaveSaveSaveSave
SaveSave