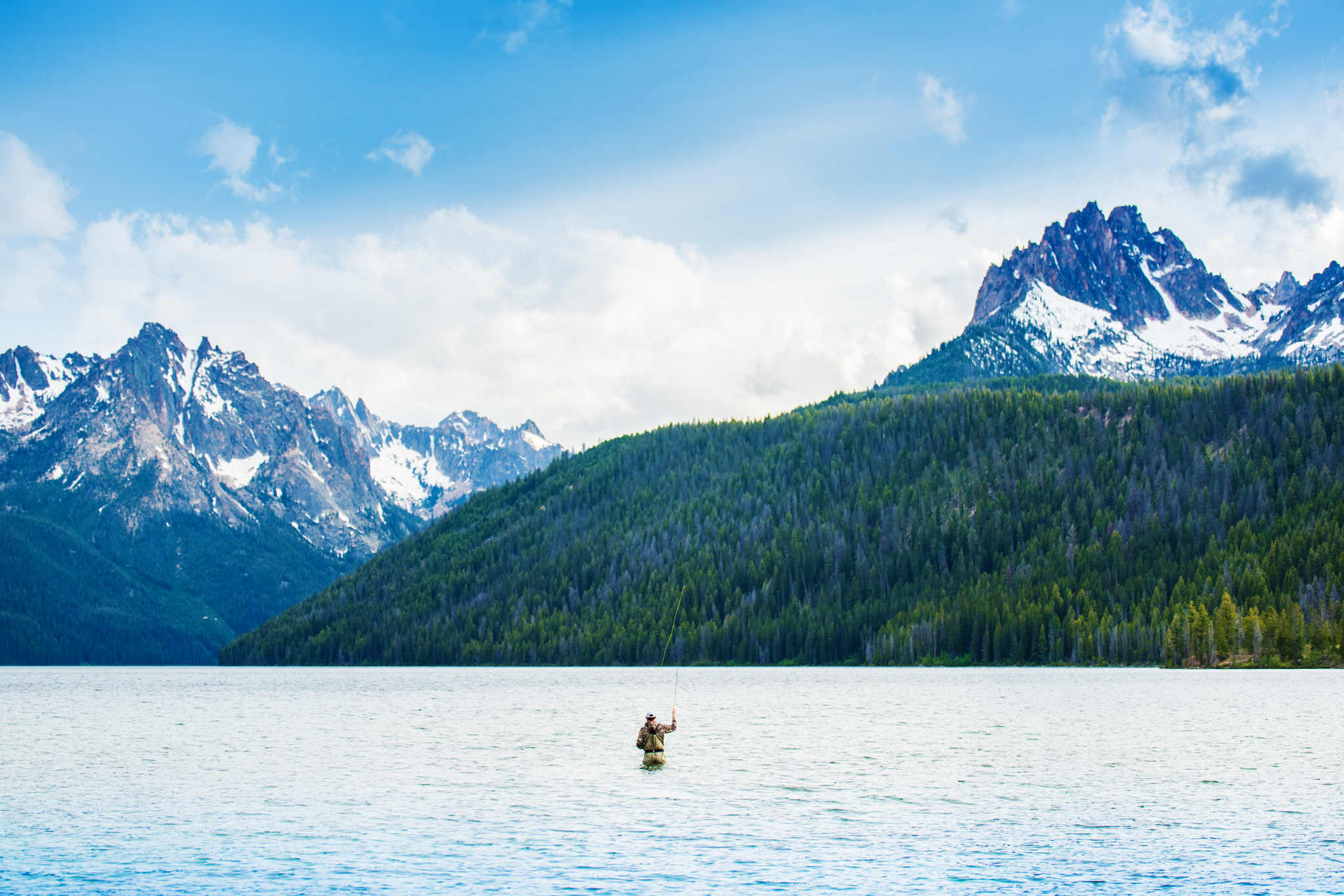 photographer's paradise: Idaho
Every adventure photographer has a bucket list of must-visit destinations. Yet, many who venture to the Northwest overlook one of the lower 48's prime locations for outdoor photography; Idaho. This photographer's paradise is home to the largest federal wilderness area in the country. There is more than two million acres for you play in. No shortage of jaw-dropping, awe-inspiring and life-changing scenery here.
So where are the best spots in Idaho for an epic photo? We're glad you asked. Here are five must-visit destinations for every photographer.
1. Sawtooth Wilderness Area
The Sawtooth Mountains, located in Central Idaho, rise up a towering 10,000 feet. These jagged peaks harbor a multitude of high mountain lakes and trails just waiting to be explored. There are even rumors that dozens of lakes have yet to be discovered deep in these tree-laden peaks. There are plenty of lodging and camping options close by in Stanley. As well as guided hiking excursions and trail ride. All depending on how you want to tackle the terrain.
2. Coeur d'Alene
No matter the season, Coeur d'Alene has something adventurous to offer. This city in Idaho's panhandle is home to boutique bistros, sensational shopping, chic restaurants, and unmatched recreational options. Explore a mountainous paradise with dozens of lakes left behind by the glaciers of the ice age, or take a short drive to one of the fifty-five lakes within easy driving distance of the city limits.
3. Mesa Falls
Just off of the Mesa Falls Scenic Byway is one of Idaho's most iconic photography utopias; the Upper and Lower Mesa Falls, two falls on the Henry's Fork of the Snake River. The thundering, awe-inspiring Upper Mesa Falls is viewable from boardwalks and viewing platforms. The Lower Mesa Falls is accessible from Grandview Campground and Overlook.
4. Redfish Lake
Thick green forests, crystal-clear lake water, and snow-capped mountains are just a few photo worthy features of Idaho's legendary Redfish Lake. This area is easily accessible and contains several Forest Service campgrounds, a visitor center, boat launch, and the Redfish Lake Lodge. The scenery around is so magnificent. You shouldn't be surprised if people think your images have been photoshopped.
5. Bruneau Dunes State Park
Known for having the tallest single-structure sand dune in North America, the Bruneau Sand Dunes remain one of Idaho's most beloved adventures. Just a short 30-minute drive east of Boise will take you right to the 470-foot dune where you can camp out and gaze at amazing night skies with no light pollution and capture some epic star imagery.
 we'll be expecting you!
Well, there you have it! 5 most epic places for a photographer, in Idaho. Keep in mind that I could easily have made this a list of ten! And Idaho is one of the states with the most untouched territory. Which gives you the opportunity to truly an adventure. Make your own list of Idaho locations! For example Elephant's Perch! Yet another amazing location you NEED to see!
Thank you for reading! Be sure to comment bellow if you enjoyed this post! we'd love to hear from you!
SaveSave
SaveSaveSaveSave
SaveSave