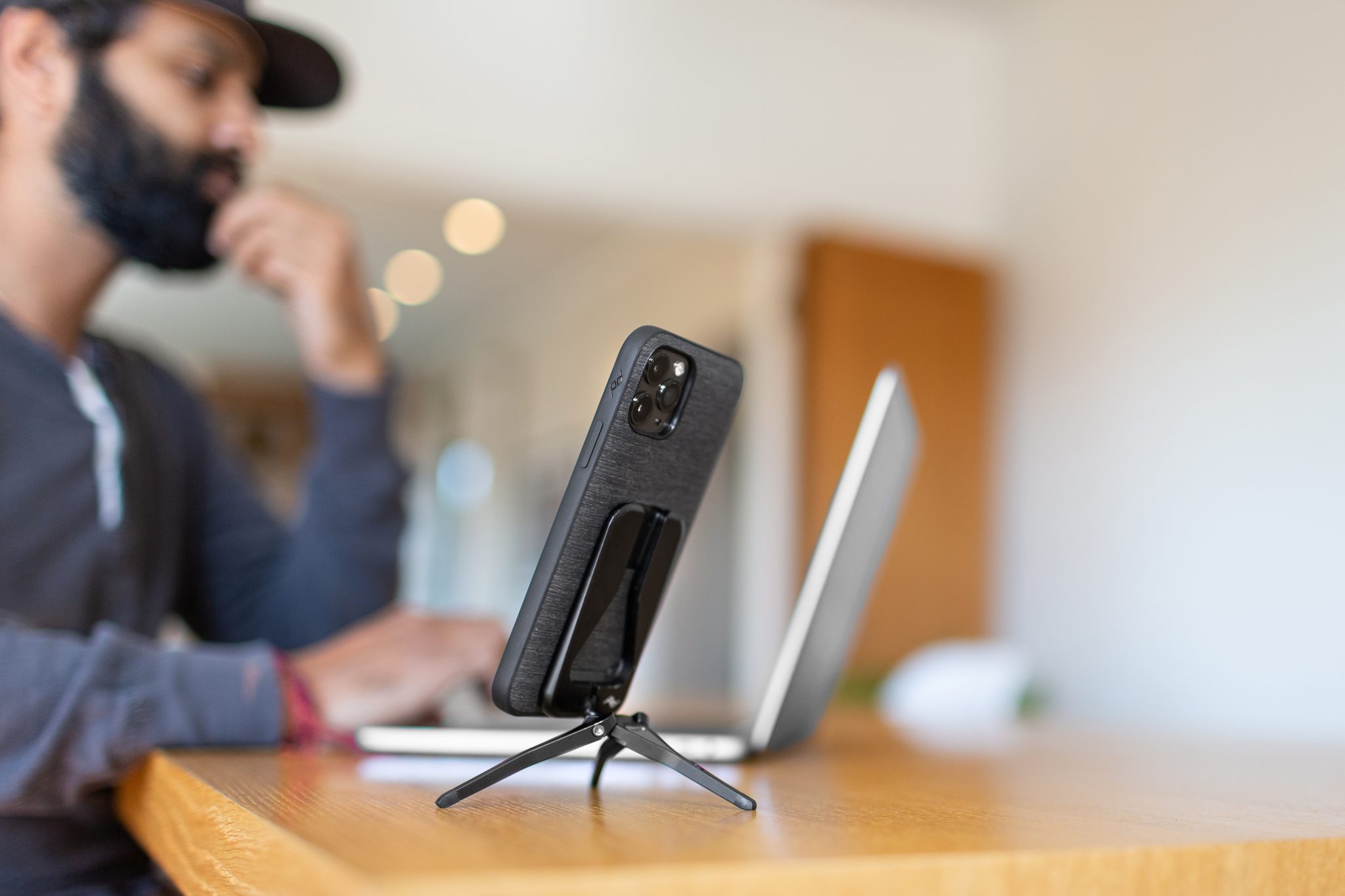 Make your phone a better tool.
Mobile by Peak Design is an ecosystem of mounts, cases, accessories, and chargersdesigned to better integrate your phone with your life. They're made for any phone, and also compatible with Apple's new MagSafe® system.
The world is awash in throw-away phone gadgets. Mobile by Peak Design is fundamentally different: each product is built from premium materials, individually serialized and guaranteed for life.
Safe and secure means bulky and cumbersome, right? Wrong.  Slimlink packs a rigidly secure hard locking mounting system into a wildly shallow stack height (2.4mm!). This allowed Peak Design to create amazingly slim cases, mounts, and accessories that are truly rugged enough for any activity.
Everyday Case
Universal Adapters
Mobile Tripod
Kickstand Wallet
Wireless Charging Stand
Car Mount (charging)
Wall Mount (2-Pack)
Universal Bike Mount
Out-Front Bike Mount
Mobile Creator Kit
Learn More
AOV Gear Highlights
Learning about the right camera gear is valuable and so is your time. AOV Gear Highlights is a video series showcasing our favorite camera equipment. These videos are meant to be brief and feature a quick overview of the reviewed products.