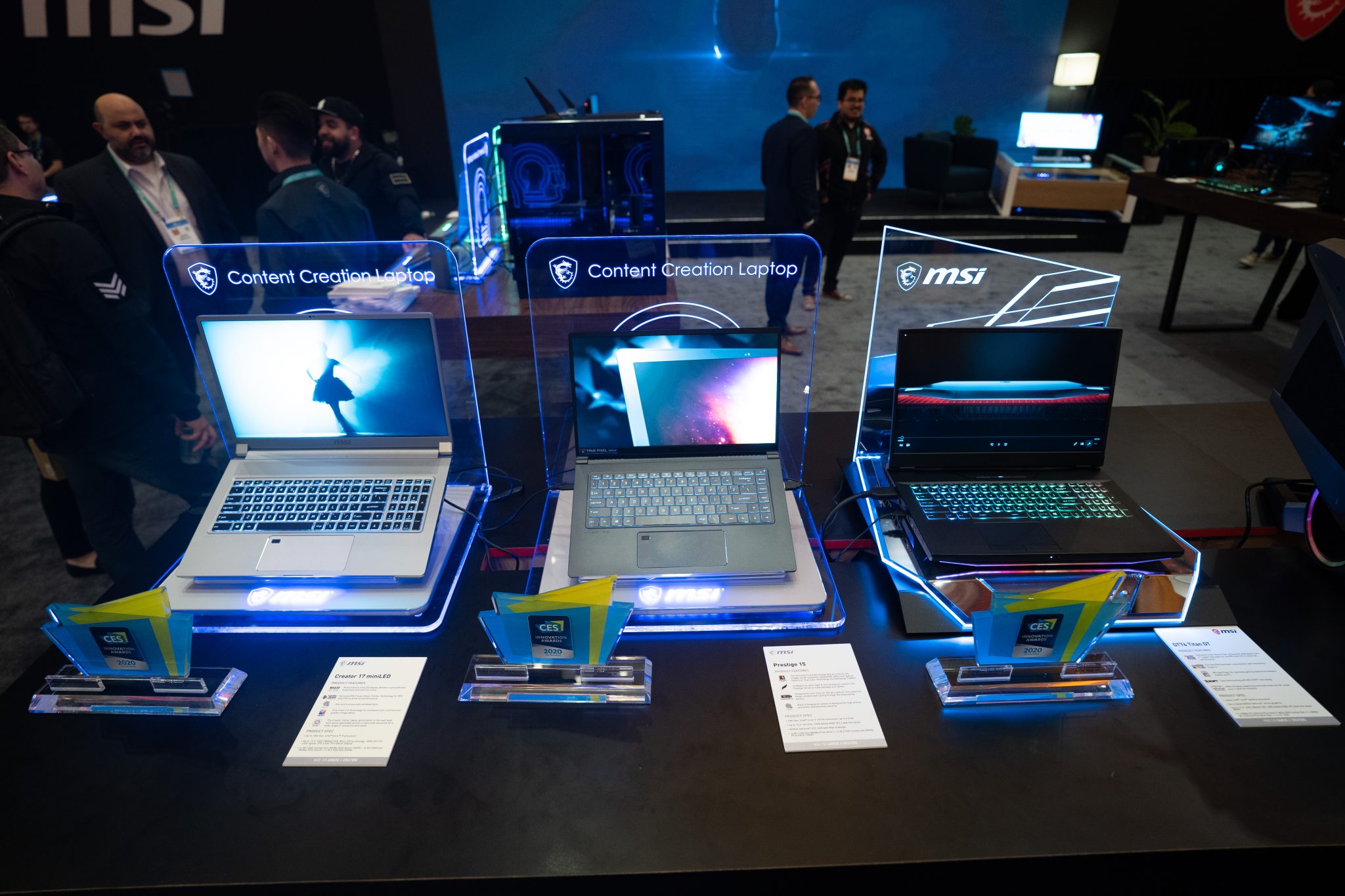 MSI, a world leader in gaming hardware and computing solutions, unveils a full suite of laptops specifically designed for creators, aptly named the Creator, Prestige and Modern series.
MSI's new laptop series accounts for the unique needs of creators. While the Creator series is built to enhance one's creative process and artistic talent, the Prestige is a trusted companion for projects requiring high performance on the go, and the lightweight Modern series is an all-around lifestyle and entertainment powerhouse. MSI's expertise in blending high performance with lightweight design is meticulously present in the craftmanship of the line.
Inspired by the needs of its target consumers, MSI was determined to build a laptop range that not only catered to this very specific group, but also carried the brand's spirit into the design and features. For instance, Prestige 14 condensed high-performance components into an A4-sized laptop, while the simple, single color casing represents the origin of inspiration, like a blank canvas.
DESIGNED FOR DURABILITY
MSI believes materials and craftsmanship go hand in hand. While its laptops should deliver extraordinary design, they should also be able to withstand the bumps and bruises or everyday use. To achieve this, the team revolutionized the process of antifouling through sophisticated testing procedures. For example, three layers of coating are applied to the surface of the casing to prevent yellowing. Additionally, drop tests include dropping each model three times on each of its six sides and four corners from a height of 30 centimeters.
BLENDING HUMAN NEED WITH TECHNOLOGY
In an age of countless creators, MSI seeks to approach design with practicality in mind, evolving users' pain points and everyday inconveniences into innovation. Diving deep into consumer habits and identifying common problems helped the team address these in the creation of the line and ultimately, offer a better user experience.
According to designer Chungbi Lee, "those who can solve the difficulties in the creative process will satisfy the creators."
MSI aims to always look at the user and their needs first, and design products that fill those needs and deliver the best performance for creators.
THE ONLY HIGH END DESKTOP BRAND THAT IS CONSTANTLY GROWING.
According to the latest IDC data, MSI became the only high-end desktop brand ($1500, K CPU + RTX2060 and above) that is growing. For five years since 2014, MSI has been deeply cultivating and developing gaming desktops. In the past two years, MSI's focus on the high-end market has been successful with the Trident X Plus series, Infinite X Plus, as well as the recently showcased Aegis Ti5. Trident X Plus has also won this year's EHA Best Gaming Desktop and COMPUTEX Best Choice, further establishing MSI's reputation for high-end desktops. It can also be seen from the data that high-end desktops are moving towards miniaturization. The growth momentum of Mini-Towers above $ 1,000 is significantly higher than the overall growth. Thus, major brands are actively investing in this niche market. Among them, MSI's compact desktop is the most mature. Not only are mini gaming desktops such as Aegis Ti5 and Trident X available for gamers, but there's also the Prestige P100 dedicated for content creators. MSI's overall product planning (including creators and e-sports), small-scale design products have accounted for 80%. MSI has taken the lead in spotting market trends and taken action already.
LEADING WITH THE WORLD'S FIRST HMI-ORIENTED GAMING SYSTEM
Based on the success found in the high-end desktop market, MSI launched two more flagship products at CES this year, the MEG Aegis Ti5 gaming desktop and the MEG381CQR curved gaming monitor. Aegis Ti5 and MEG381CQR not only have the highest level of hardware specifications currently on the market but also come with the HMI (Human Machine Interface) design that is popular in the automotive industry. While other major brands are still specializing in system performance, MSI has introduced the HMI concept into product design. Through the MCU (MSI Commander Unit) technology developed exclusively by MSI, Aegis Ti5 and MEG381CQR can display real-time system information on the LCD in front of the system. With the exclusive knob design, players can quickly optimize the system performance and enjoy the excellent gaming experience brought by high-end systems.
MEG Aegis Ti5 is equipped with the latest generation of Intel processors and NVIDIA GeForce RTX 2080Ti graphics card. With MSI's exclusive Silent Storm Cooling 4 cooling, running at 3A isn't a difficult task. Players get to enjoy supreme fluency and screen immersion with the MEG381CQR 38-inch 2300R IPS curved monitor, 21: 9 screen ratio with 144Hz, and 1ms screen response time. For more product information, please visit
http://www.msi.com
.