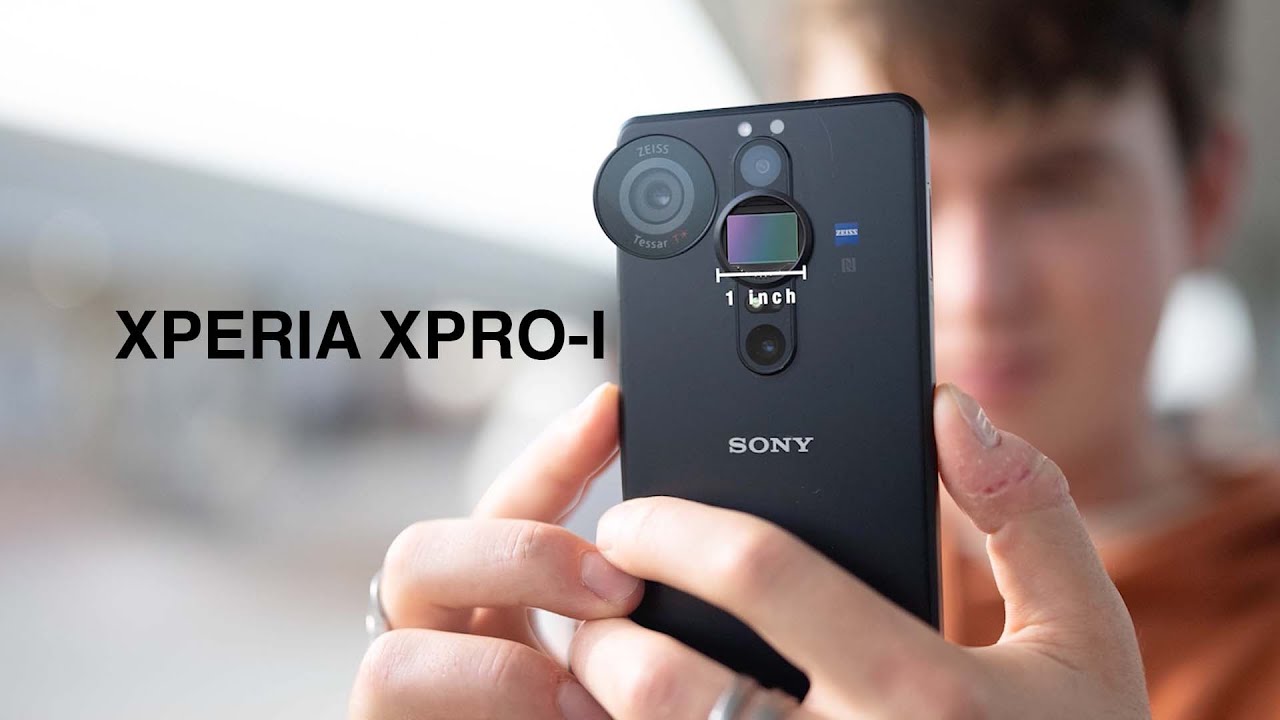 Sony Xperia PRO-I 1″ Sensor Camera Smartphone
The Xperia PRO-I redefines the camera as the worldf s first smartphone with 1-inch Exmor RS® image sensor and phase-detection AF, 4K video recording at 120fps high frame rate (a worldf s first), and unique modular vlogging capabilities all packed into a smartphone. So you can be creative, wherever, whenever. Itf s THE Camera.
Featuring Sony's dedicated camera technologies
Combining a 1-inch Exmor RS backside-illuminated stacked CMOS image sensor, sophisticated glass lens and Sony's advanced image signal processors, the Xperia PRO-I achieves professional imaging quality to satisfy even the most demanding photographer.
World's first smartphone with 1-inch image sensor and phase detection AF
Based on the RX100 VII's Exmor RS backside-illuminated stacked CMOS image sensor but developed and tuned exclusively for the Xperia PRO-I, the large 1-inch sensor offers high levels of image resolution and less noise. The result is superb imaging quality with realistic textures and remarkable detail.
Highly sensitive 2.4microm pixel pitch
The large surface area of the 1-inch image sensor and it's impressive 2.4microm pixel pitch offers high sensitivity and contributes to outstanding texture reproduction, even when shooting in low light.
Clear details in high dynamic range conditions
In high dynamic range situations, the 1-inch image sensor enables the Xperia PRO-I to bring out the detail, both in the dark areas and the bright parts of the image.
Artistic natural bokeh effects
A benefit of larger sensors is its ability to capture shallower depth of field vs. smaller sensors commonly found on smartphones. The Xperia PRO-I, with its large 1-inch sensor, is able to capture beautiful shots with naturally deep bokeh.
Less noise in low light
Thanks to the high-sensitivity 1-inch image sensor, the Xperia PRO-I can achieve photos with less noise in low-light conditions. The higher sensitivity also allows for faster shutter speeds in low light conditions resulting in sharper images.
Reducing reflection for superior results
The optical elements of ZEISS lenses feature T anti-reflective coating on all surfaces and an optical design that guarantees images of superior brilliance at all times, even in unfavorable lighting conditions.
World's first smartphone with 1-inch image sensor and phase detection AF
World's first native 4K 120fps high frame rate recording in a smartphone
Eye AF and Object tracking keeps subjects in focus for videos and stills
Videography Pro interface for creative control in video capture
Triple camera array w/ ZEISS optics (16mm/24mm/50mm) and 3D iToF sensor
Anti-distortion shutter helps suppress the rolling-shutter effect
12bit RAW for smooth color gradation and high dynamic range
Dual aperture of F2.0 / F4.0 for exposure and depth of field control
Model: Model# Sony Xperia PRO-I
Carrier: Carrier: Unlocked
Learn More
AOV Gear Highlights
Learning about the right camera gear is valuable and so is your time. AOV Gear Highlights is a video series showcasing our favorite camera equipment. These videos are meant to be brief and feature a quick overview of the reviewed products.