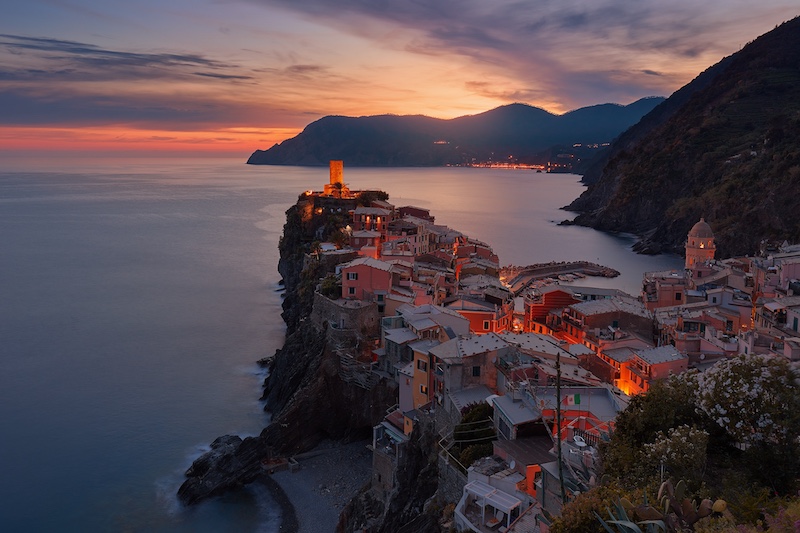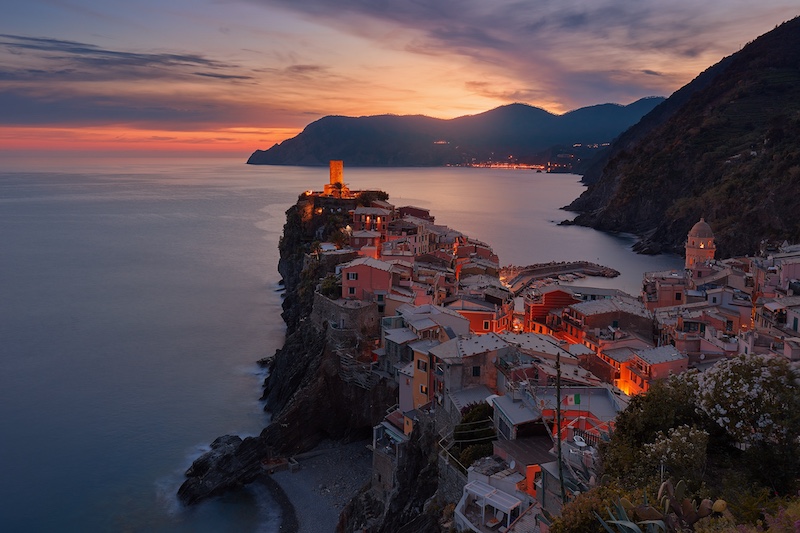 By now, travel hacking — the art of collecting airline and hotel points to travel for crazy cheap — is old news. Lots of smart people all over the internet have written about it.
Trouble is, most hardcore travel hackers are focusing on luxury travel. And most of us, particularly photographers, would rather go now than wait and go in style.
I say don't wait for first class tickets and free nights at hotels with Egyptian cotton sheets. Just go!
My motto is travel cheap, travel frequently.
I've used this philosophy to take my family of four around the world, as well as on dozens of trips to exotic islands, European castles, and much more. You can, too.
The basics are pretty simple:
Get credit cards with great sign-up bonuses

Spend enough money on those cards to earn said sign-up bonus

Smartly redeem the points you earn on airfare and hotel stays
I'll cover some of the more advanced elements of travel hacking in future posts. But let's start with the basics of credit card sign-up bonuses. Keep in mind, I'm not a financial or legal professional — just a travel hacker writing from experience. If you have questions about how any of these tactics could impact your financial situation, it's best to discuss it with a professional.
Are Credit Card Bonuses a Scam?
No. They're a marketing tool credit card companies use to lure you into choosing their cards over the competition. Travel hackers just optimize this tool for their own benefit.
The reality is, most people can't earn enough miles to go anywhere just by flying. All travel hackers rely on credit card sign-up bonuses to earn the necessary amount of points to jetset around the globe.
This is probably a good time to mention that there's a lot to be said for staying away from credit cards altogether. If you struggle with managing your money and paying off credit cards each month, the travel hacking hobby may not be for you. The interest you will pay carrying a credit card balance basically negates the benefits of travel hacking — so don't bother unless you can afford to pay off your balance each month.
Also, many cards charge annual fees between $49 – $99+. Look for cards that waive that the first year when you're just starting out. We'll take a closer look at how to manage fees in future posts.
Will this hurt my credit score?
Shockingly, not usually. Especially if you make your payments on time and in full. When I started I was nervous about it, and only applied for cards in my own name. Applying for and using these cards actually increased my credit score — turns out, credit scores love people who use credit! Now I coordinate sign-up bonuses for both my wife and I so we can really pack away points.
The Best Credit Card Sign-up Bonus
The best credit card sign-up bonus is the one that helps you reach your goals. If you want to go to the Caribbean, look for programs that will allow you to fly there. If you want to go to Iceland, look for programs that will get you there.
I think it's best to be flexible in your goals, that way you can just look for the highest value bonus sign-ups. Generally, that means looking for good programs (I like the Chase Ultimate Rewards program and the United Mileage Plus for beginners) with offers over 70,000 points. The best offers are always changing, but as a general rule, it's not worth starting out with cards offering less than 50,000 airline miles/points for beginners.
Can I qualify for these credit cards?
The fact is, if you want to qualify for the best credit card sign-up bonuses, it helps to have good credit and some income.
"Good credit" is usually around a 680+ credit score. You can check yours for free at MyFreeScoreNow.com or TransUnion. If your score is lower than that, learn how to get it up.
Income requirements vary. But if you have a steady job or some provable income, you can often qualify for at least a low-limit credit card.
All of the best cards require a minimum spend. Usually it's a couple thousand dollars in three months. Sometimes it stretches to $4,000 or more. If you can't meet the minimum spending requirements for the bonus, don't bother. It's an all-or-nothing game: you must spend the entire spending requirement in the required timeframe or you don't get the bonus. Nada. So timing getting a card with your need to buy new or used gear can be pretty advantageous.
What are some good beginner cards?
The answer is always changing. But the ones I recommend to friends are (no, we're not being compensated by these cards):
Currently 50,000 points with a $4,000 spend. With this card, you collect Chase's Ultimate Reward points, which can be redeemed through their own portal or transferred to United or Virgin Air. Thrifty redemption can get you at least a roundtrip ticket as far as Peru. A bit more spending or catch a good bonus and you can go to Europe. Plus you can earn 2X points on travel and dining.
Southwest Rapid Rewards® Plus Credit Card
Great card for U.S.-based travellers. 60,000 Rapid Rewards points after you spend $2,000 in the first 3 months of opening your account. That'll get you almost anywhere in the U.S. roundtrip. And careful redemption could get to you and a friend somewhere cool.
United MileagePlus® Explorer Card
A good card, but the bonus isn't all that hot right now at just 40,000 points. That said, 40,000 points will get you roundtrip somewhere off the continent. Requires a $2,000 spend in the first 3 months.
Meeting That Minimum Spend
If you're going to play this game, you have to figure out how to make that minimum spend. Don't choose a card that has a spending requirement that is simply too great for you to make. Here's how most people do it:
Use your credit card for ALL of your regular spending. Groceries, gym payments, Audible subscription, shopping, drinks and dinner out… everything. Just spending a few bucks? Charge it.
Time card spend with big purchases. I once got a card timed specially for my need for a new computer. And when my kid recently needed braces? Damn straight I applied for a new card.
Get reimbursed for business expenses. Charge all business expenses if you own your own company or have a side gig. If you have a job, ask you boss if you can be reimbursed when you pay for work expenses. I know several people who earn thousands of points just charging, then being reimbursed, for Google Adwords for their job.
Redeem Smart.
When you redeem, expect to pay some taxes and fees. Usually this ranges from $15 – $75, but some programs (looking at you British Airways) charge outrageous fees from certain regions.
You'll often hear people complain that points are worthless because they're too hard to redeem. Nonsense! If you're flexible about when and where, you can get somewhere amazing for an amazing price. But that doesn't mean you don't have to be smart about it. Before I finalize my purchase with points, I always compare the value I'm getting to what I could get through Priceline.com or Skyscanner.
We'll discuss details about this in later posts, but the least you should know is that if you can redeem for "saver" awards you'll stretch your travel bigly. Travel cheap, travel frequently.
This is just the beginning of travel hacking. I'll cover more details in later posts, but if you can't wait, check out Chris Guillebeau (the guy who started it for me) or The Point's Guy.
I've been travel hacking for nearly a decade. And if I've only learned one thing, it's that there's always more to learn.
Stay tuned for part 2 of this series… we'll be taking a closer look at how to redeem your points for the most (and best) trips.
Photo credits: @jasonjko; @flave_de

—
This post includes references to products of our advertisers. AOV may be compensated when you click on those links. It's how we keep this site free.
SaveSave
SaveSaveSaveSave
SaveSave