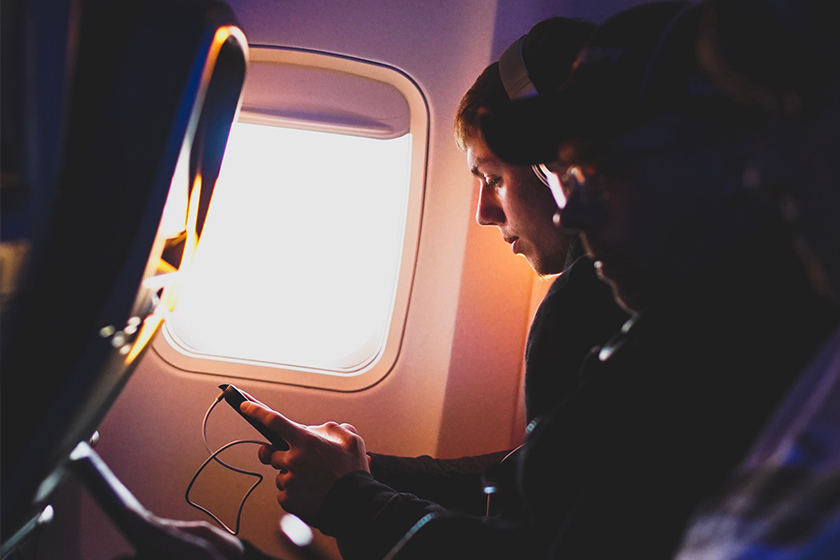 By William Sawalich
As we discussed in a recent PRO-Files, if you ask any working photographer for travel advice, they'll likely agree: keep your camera in your carry-on and don't check baggage unless it's absolutely necessary. The trouble is, if you're traveling with more than a shoulder bag of equipment, of course you can't carry it all on.
Sony Alpha mirrorless cameras and lenses are renowned for being much more compact than DSLR gear, but even so, sometimes you just have too much for the overhead bin and checking baggage becomes necessary. If you are checking your gear, make sure you know how to do it to minimize the risks.
Our rundown of airline baggage policies & media rates for flying with camera gear, plus a gut-wrenching cautionary tale about how to mitigate the risks.
Because of his extensive experience traveling with equipment that's too bulky to carry on, we reached out to Sony Artisan and professional sports photographer Patrick Murphy-Racey to assist with this article. As a leading sports photographer, Murphy-Racey routinely has to check his photo gear because some of it simply cannot fit in a carry-on.
"Getting onboard with an airport security roller is the best way if you can do it," he says. "But often I can't do a roller because I'm bringing a lot more gear than fits in a carryon. Actually, I've been checking long glass and sports-related photography gear for my entire career. Sometimes, I walk through the airport with a paperback book in my pocket. So yes, you can check bags on an airplane," he says, "but you have to plan for that in how you pack."
Baggage Policies
One of the challenges any traveler deals with today is that airlines are implementing ever more restrictive baggage policies and they're reaping big profits by doing so. Fees for checked bags are standard, as are overweight and oversize baggage fees, and in some cases even carry-on fees. Worse still, many of those fees have recently increased. Several professional photographers we asked cited Southwest airlines as their first choice specifically because of its "bags fly free" policy.
In the 1990s, Murphy-Racey logged 800,000 miles flying for Sports Illustrated and Upper Deck, and he suggests identifying the airline you prefer, then join its frequent flier program to accrue miles and baggage benefits. "I have Platinum status on United," he says, "so I can check two for free. I stay greedy about air miles and keep them all in one place."
Another way to save, particularly for occasional travelers, is to identify airlines that offer discounted baggage rates for photographers and media professionals. We've assembled a rundown of the current (December 2018) size and weight policies for several popular U.S. airlines, as well as any discounted media rates that may apply.
All fees cited are for one-way domestic travel. International policies are typically costlier, more restrictive and vary by country. If a bag is overweight and oversize expect both rates to be applied. Availability for checking excess baggage is dependent on the capacity of the aircraft; most airlines will not permit additional baggage if it would prevent all passengers from checking two bags. Active military members are typically provided free or discounted baggage. When applicable, media discounts require providing credentials to an airline counter agent and are not typically available via ticketing kiosks.
American Airlines
Delta
Frontier
Hawaiian Airlines
JetBlue
Southwest
Spirit
United
Always Have Insurance…A Cautionary Tale
In our discussions with him, Murphy-Racey emphasized that the single most important thing you can do is make sure you're appropriately insured. You simply can't plan for everything, but you can mitigate the risks with insurance. To illustrate this point, Murphy-Racey shared a story that will make any photographer cringe.
On assignment for Sports Illustrated many years ago, Murphy-Racey watched the nightmare scenario unfold as he watched helplessly from a window seat in the plane. "I only had so much space in cases that I could pack," he says, "so I brought my 600mm f/4 with a body on it in a shoulder bag. I carried it on and got to Atlanta no problem, but my connecting flight was in a little prop plane and the flight attendant said, 'You cannot bring this on board. It's too big.' Although I told her the case had $6,000 or $7,000 of gear in it and the flight was only about half full and there was plenty of room, she just would not let it stay in the cabin."
Murphy-Racey continues, "She said 'I'll make sure that they put it on top.' And that was the end of the discussion. I was angry because the 600mm in particular was my main shooter for the job, but I didn't have much choice. So when we landed, I was on the side of the plane where the baggage was coming out and I was watching. Sure enough, I saw my case with the 600mm come out on the conveyor belt. The handler picked it up and threw it about 15 feet and it landed hard on the tarmac. I yelled. 'Oh God!' It was awful. When I got to the cart where they had placed all the gate-checked bags, I knelt down and opened the case and the lens had broken clean in half. And it had tweaked the camera mount so that the camera body itself was unusable also. The really sad part of the story is that the maximum the airline would give me was $650."
The moral of the story, Murphy-Racey says, is to carry on whenever possible, but be ready in case you have to check it. And if you take nothing else from this article, think of Patrick Murphy-Racey's 600mm lens flying through the air en route to its untimely demise and always, always, always have insurance.
About the Author:
William Sawalich made his first darkroom print at age ten. He earned a Master's Degree from The Brooks Institute of Photography in Santa Barbara, California. Along with portraiture, still life and assignment photography, Sawalich is an avid writer. He has written hundreds of equipment reviews, how-to articles and profiles of world-class photographers. He heads up the photo department at Barlow Productions in St. Louis.