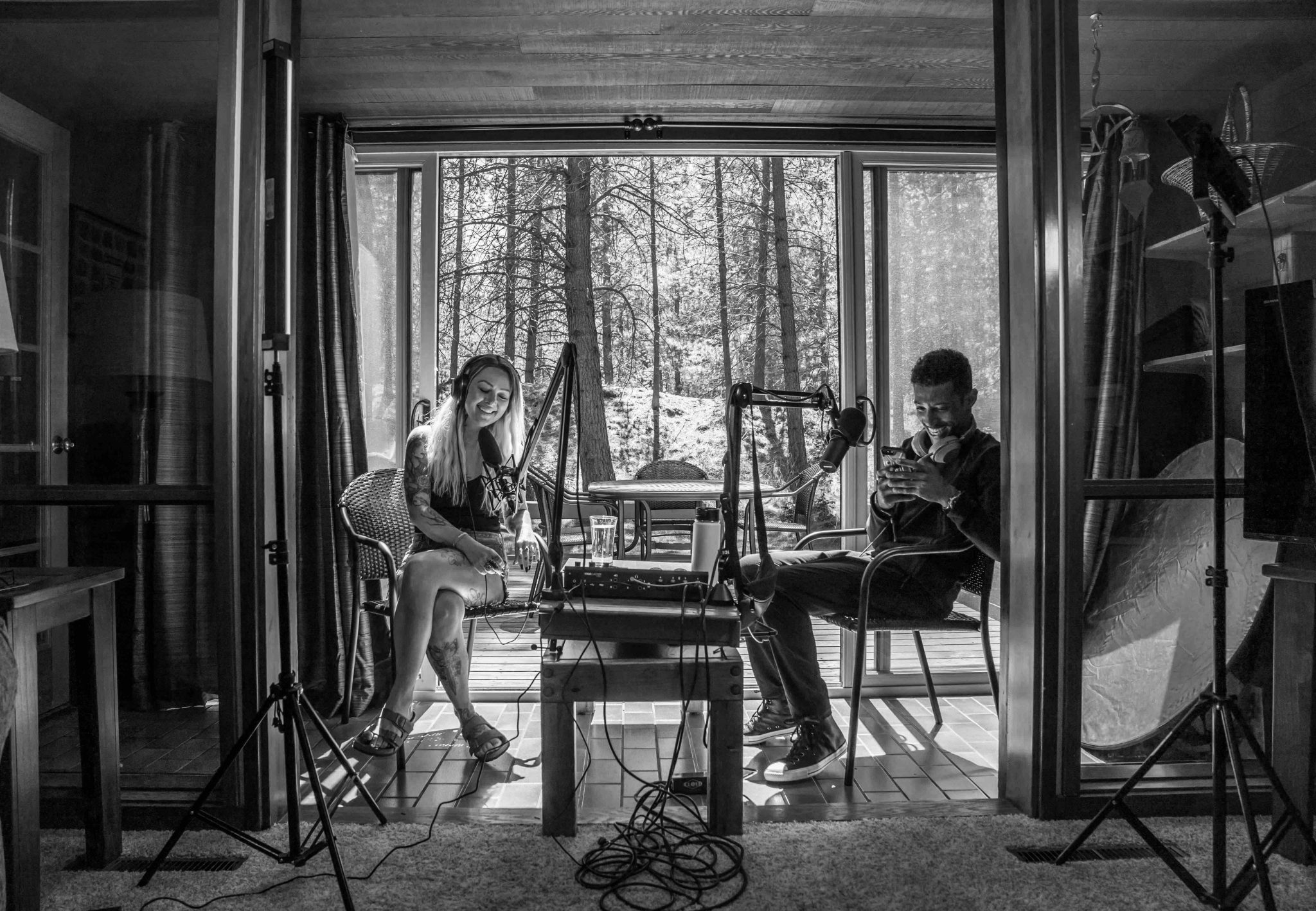 AOV: Take Off
How to Start a Podcast
With this quick beginners guide, we'll give you everything you need to know to get your podcast up and running! 
In this blog, you'll be shown the basic equipment and software needed to get started.
Make sure to watch the full video where Prince McClinton, Podcasting Extraordinaire, shares some crucial insight for your podcast as well as a few ideas to begin with! 
The Tools
People are listening to you, and audio matters. You could have the best content in the world but if the audio is crap, people are going to #tuneout
Microphone
You could spend up to thousands of dollars for an audio microphone, but if you're just starting out there are plenty of budget options and no reason to break the bank. Here are my recommendations for beginner, intermediate, and professional budgets. 
Audio-Technica ATR2100X-USB Cardioid Dynamic Microphone
The Audio-Technica ATR2100 is one of the most popular podcast microphones. The affordable price makes it a top choice for many podcasters just getting started. For the price, it sounds great and has an excellent frequency response. Additionally the USB connectivity make it great for recording a remote podcast on the go or when you only have a computer around. Many podcasters have used the ATR2100 in many recording applications and it consistently outperformed many "podcast specific" microphones with a higher price tag. 
Samson C01U PRO USB Studio Condenser Microphone
The Samson C01U PRO USB Studio Condenser Microphone is the ideal piece of gear for any home studio. Conceived from a vision to transform the world of music recording, the C01U PRO is perfect for applications such as podcasting, VoIP, speech to text platforms and, of course, recording vocal and instrumental music performances. Samson makes recording hassle free with the C01U PRO plug-and-play operation for instant set up and simple use with most digital audio workstations. With specs inspired by the needs of musicians, it is invited all users to experience superior sound for recording or communicating on your computer.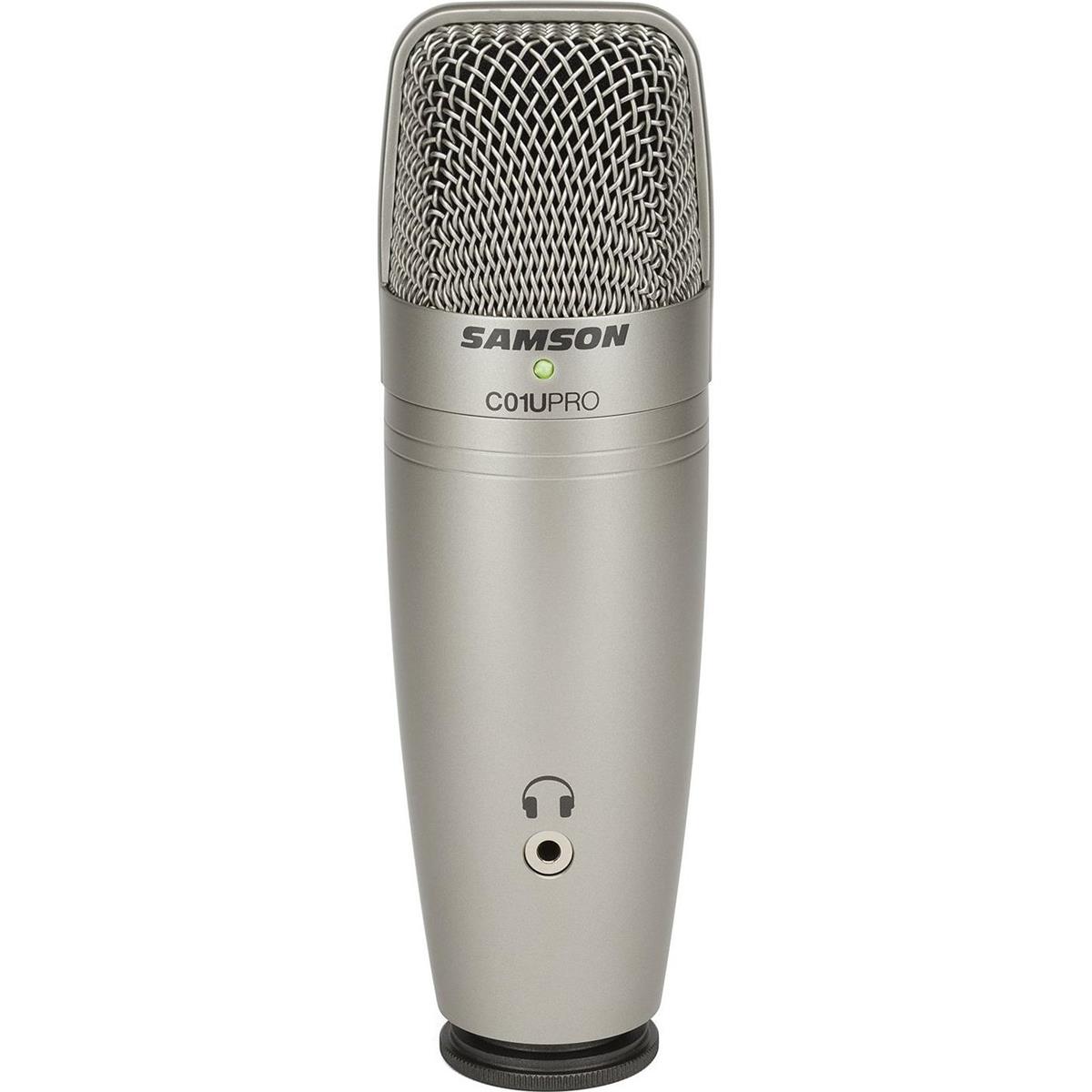 Rode Microphones NT1-A Quiet Studio Condenser Microphone
The Rode NT1-A is winner of the Electronic Musician 2004 Editor's Choice Award and the world's quietest studio condenser microphone. The NT1-A has become an industry standard providing the warmth, extended dynamic range, clarity and high SPL capability usually only found with some of the most expensive microphones.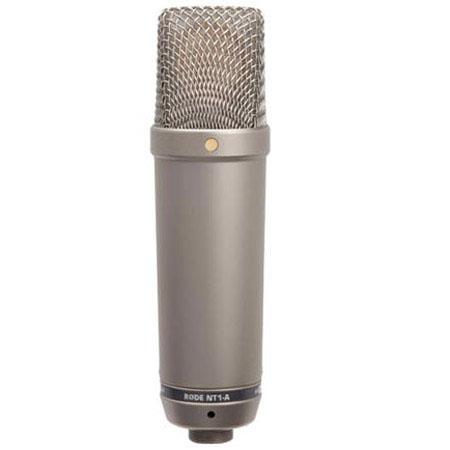 Shure SM7B Cardioid Dynamic Studio Vocal Microphone
The SM7B dynamic microphone has a smooth, flat, wide-range frequency response appropriate for music and speech in all professional audio applications. It features excellent shielding against electromagnetic hum generated by computer monitors, neon lights, and other electrical devices. The SM7B has been updated from earlier models with an improved bracket design that offers greater stability.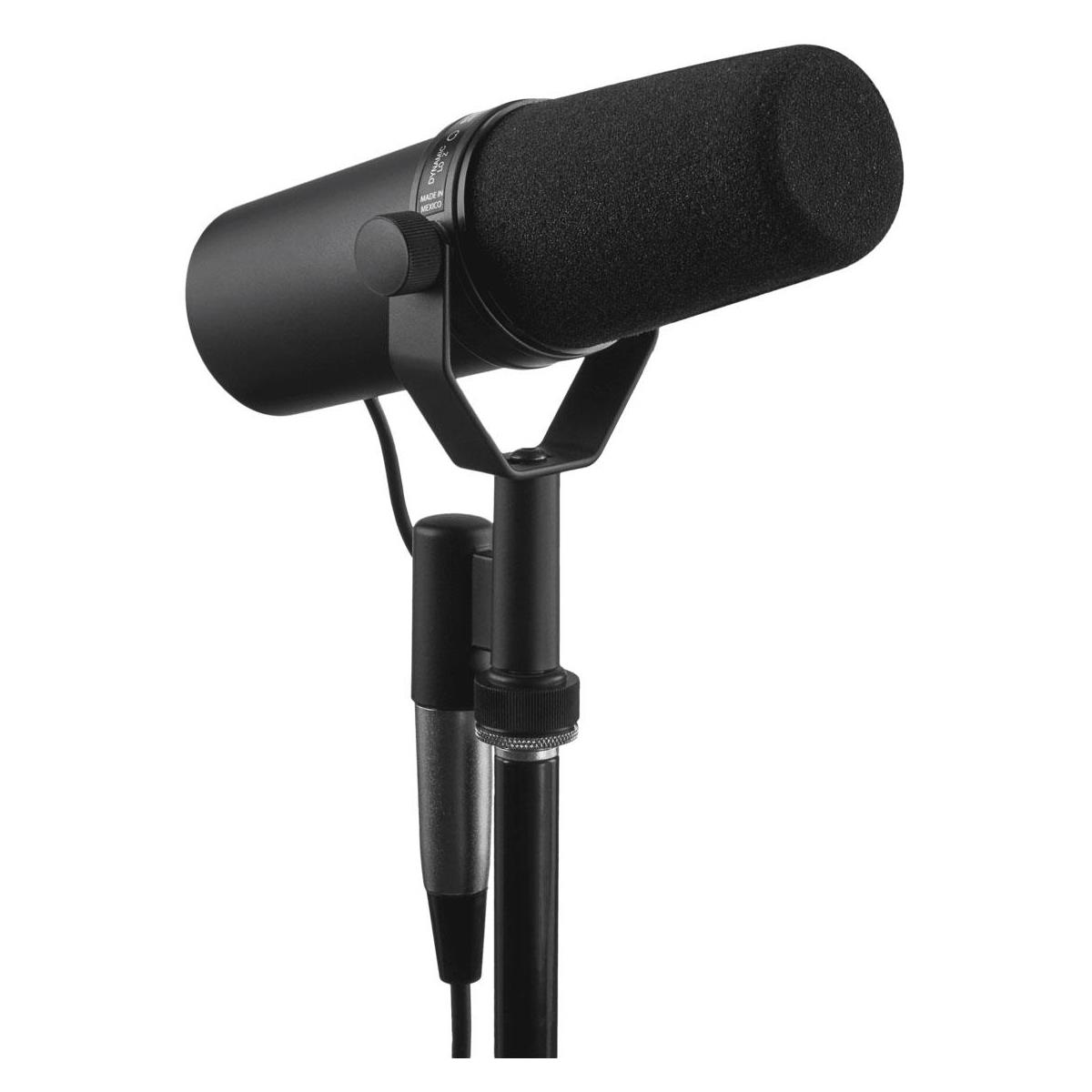 Boom Arm
The boom arm helps you position the mic at a better angle in front of you, especially if the mic you use is a cardioid type (picks up audio from the front and reduces noise from the sides and rear).
Rode Microphones PSA1 Studio Boom Arm
A studio boom arm for radio, broadcast, studio and home use that provides full 360 degree rotation. The arm is supplied with velcro cable wraps and both desk-clamp and desk-insert style attachments for versatile mounting in desks up to 55mm thick (for the clamp) or 70mm (for the insert).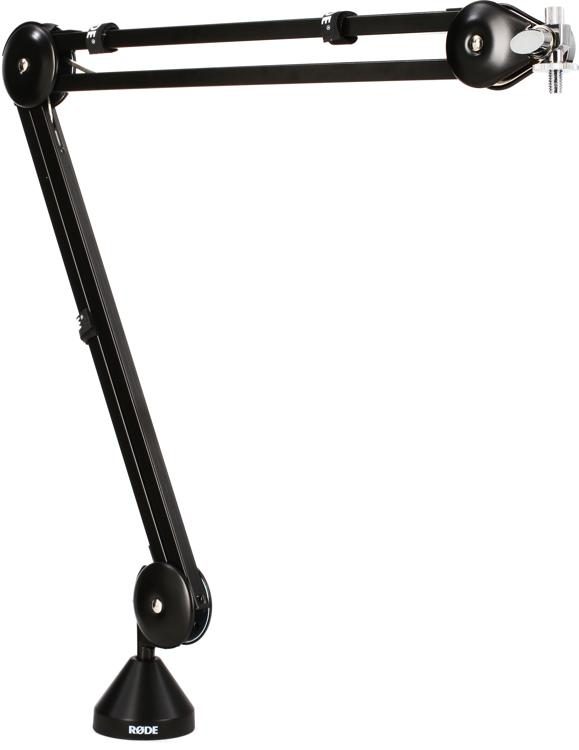 Shock Mount
The point of the shock mount is to stop vibration from traveling to the mic. The bands absorb the vibration so that you don't have any noise clouding the microphone.
Rode Microphones PSM1 Shock Mount
A studio boom arm for radio, broadcast, studio and home use that provides full 360 degree rotation. The arm is supplied with velcro cable wraps and both desk-clamp and desk-insert style attachments for versatile mounting in desks up to 55mm thick (for the clamp) or 70mm (for the insert).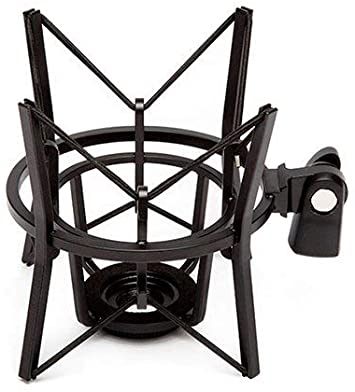 Pop Filter/Windscreen
This minimizes plosives (overly apparent "P" and "B") and can cut down on sibilance (hissing noise that can come from overly apparent S sounds). Using a pop filter cuts out issues on the high and low end making it easier to edit out any unwanted sounds and frequencies.
H&A Pop Filter with Gooseneck and Adjustable Knob
A two-screen nylon filter designed to prevent airbursts from aspirated plosives like "p" or "b" hitting the microphone and spoiling the purity of your soundtracks. It is stretched on a round removable frame and has a gooseneck with a locking boom clamp.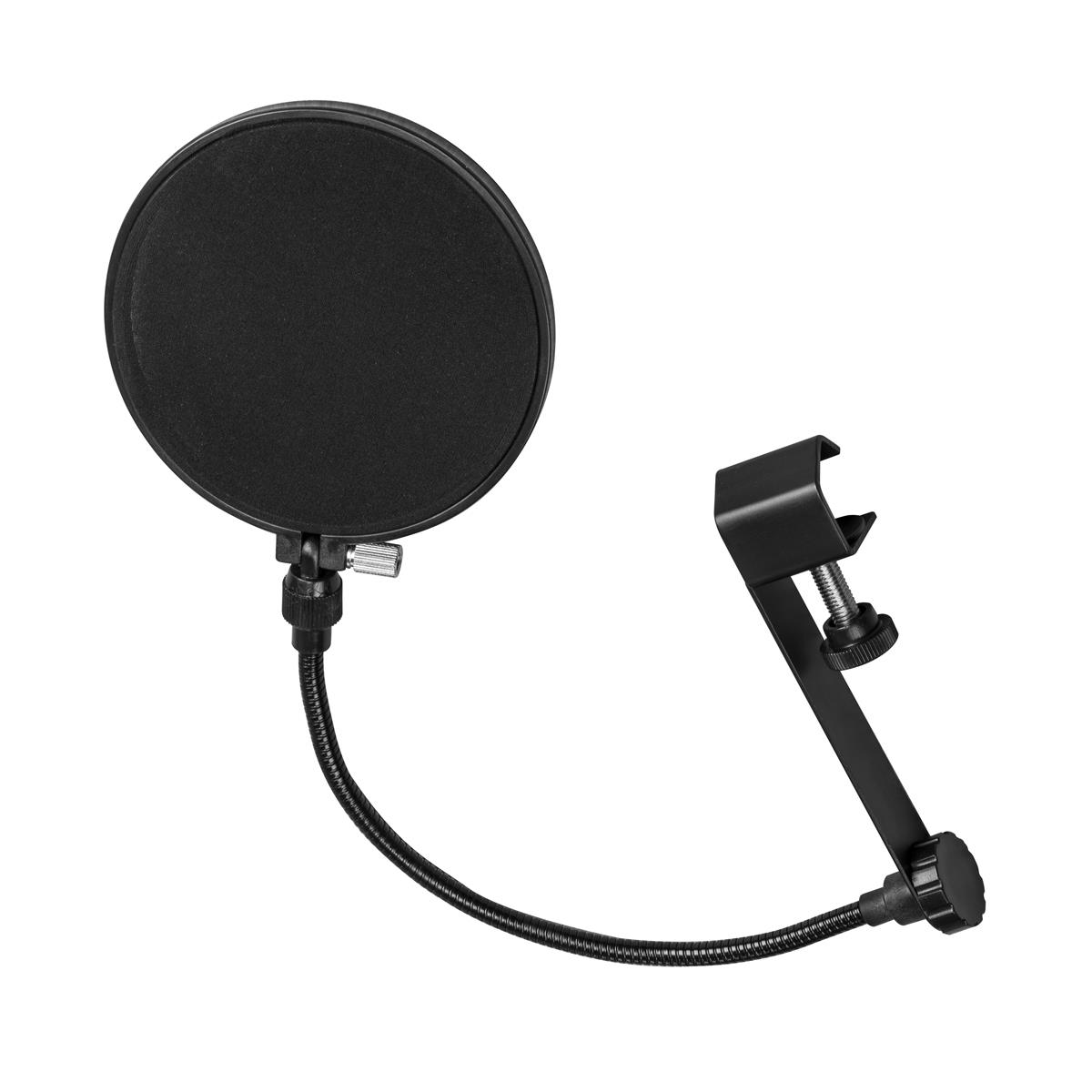 Headphones
Any headphones will work when recording your first podcast. We recommend using what you already have, but over-ear headphones will complete the experience.
Sony WH-1000XM3 Wireless Noise-Canceling Over-Ear Headphones
The crisp-sounding Sony WH-1000XM3 headphones offer a more comfortable podcasting experience allowing you to immerse yourself into the recording process.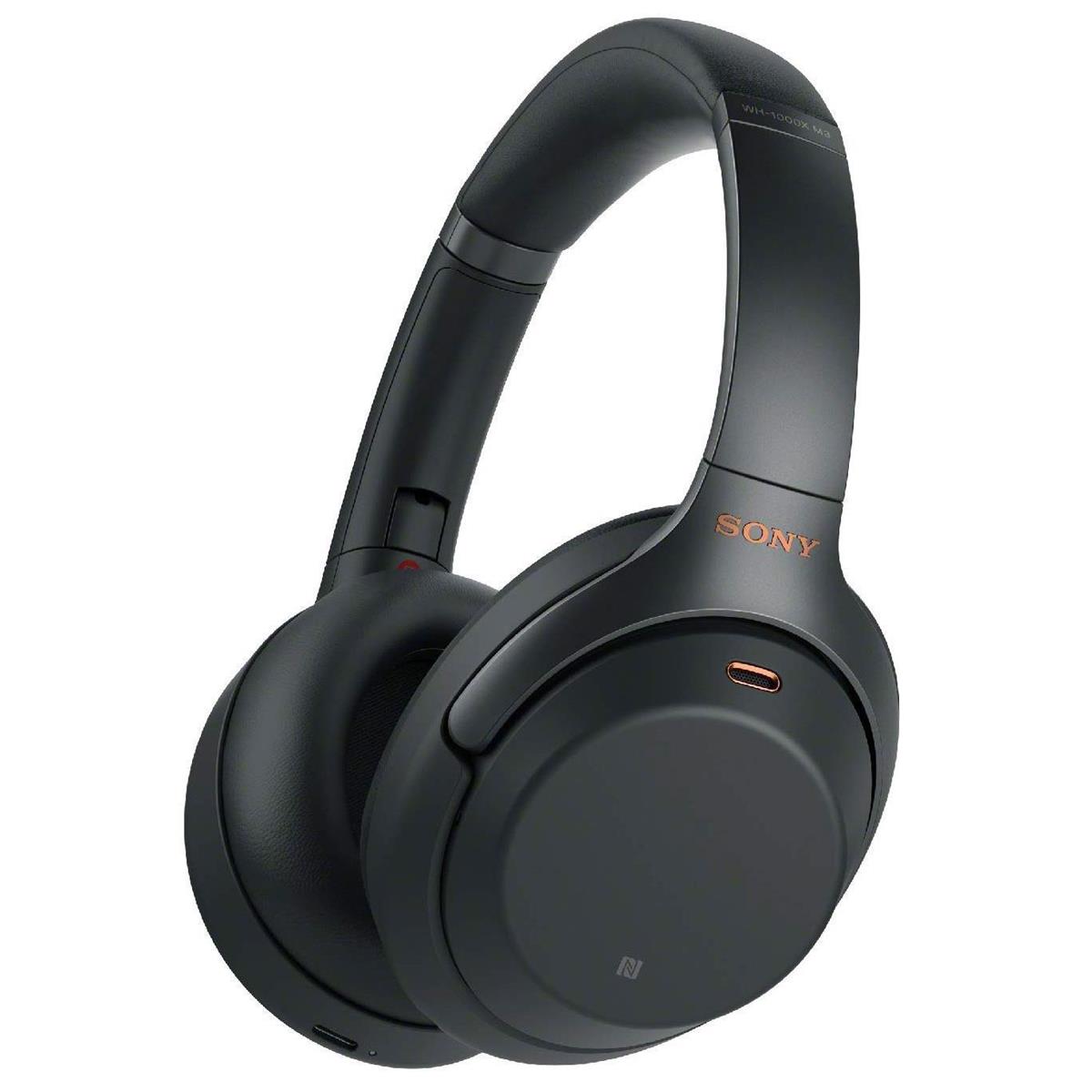 Accessories
The products listed below are in no way required to record a podcast. You can gradually improve your gear when necessary, so don't feel obligated to get an entire recording system before you're ready for it. These are the products we use when recording the AOV Podcast.
RODECaster Pro Integrated Podcast Production Console
"The RODECaster Pro streamlines our podcasting process. We release episodes twice a week, so having this in the studio eliminates hours of post-production, which is a game changer. It's easy to set-up which makes it ideal for recording podcasts out of the studio without a computer."
-Prince McClinton, AOV Podcast Host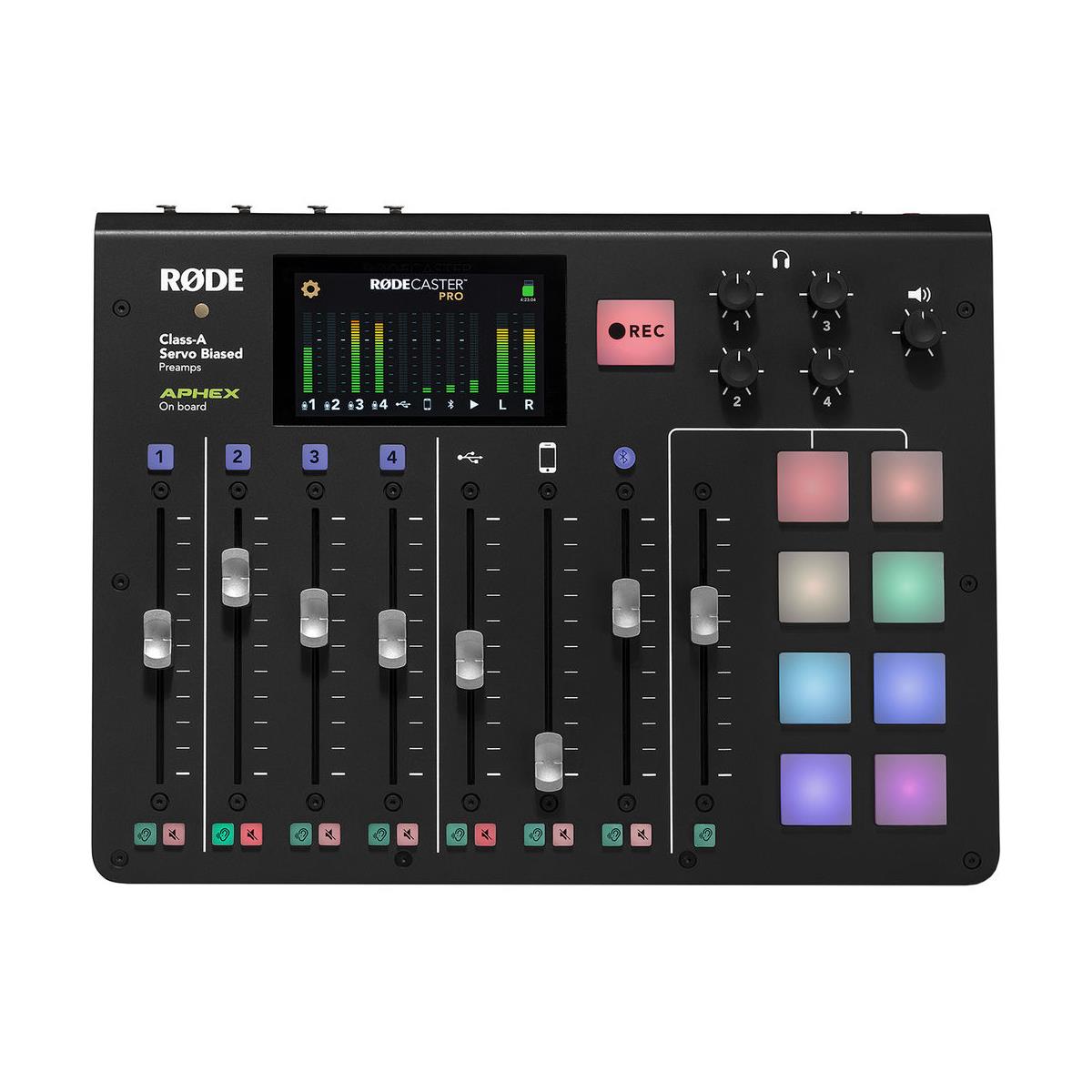 Cloudlifter CL-1 Single Channel Mic Activator
The original Cloudlifter allows you to hear more of your dynamic & ribbon microphone's character and clarity with active ultra-clean gain. It provides up to +25dB of ultra-clean gain in two distinct stages and optimal impedance loading for dynamic and ribbon mics to perform their best.The Cloudlifter's discrete JFET circuitry preserves the source's natural sound while keeping the direct audio path clear of transformers, capacitors and resistors.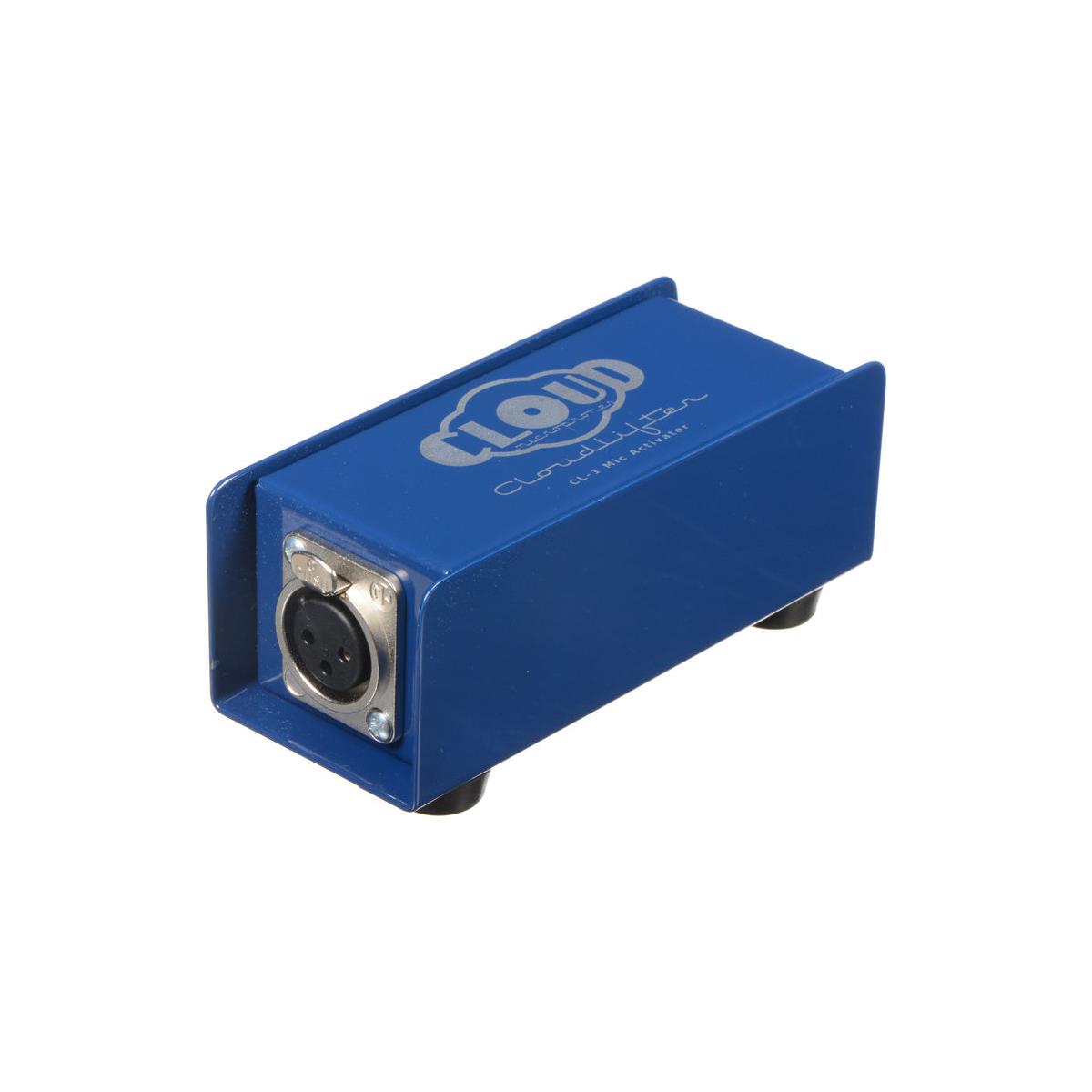 Strukture 20′ 6mm Rubber XLR Microphone Cable
XLR cables are used in audio applications ranging from live shows to professional recording sessions. XLR cables have three pins and a circular connector. They are used to deliver balanced microphone and line-level signals over long distances, so an XLR cable can be simply thought of as a microphone cable. These are only needed if the recording system you purchase requires it.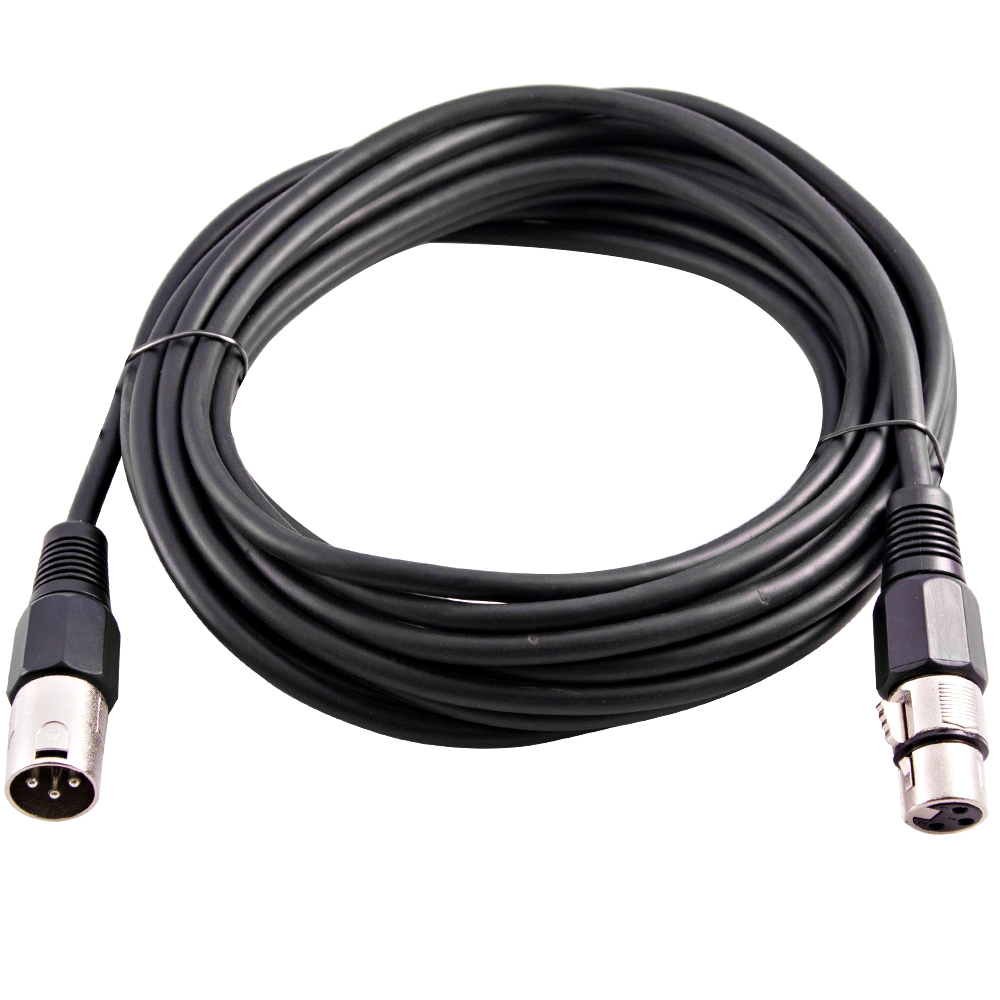 Software
This is the tool you will use to record and edit your podcast.
Before You Publish Checklist