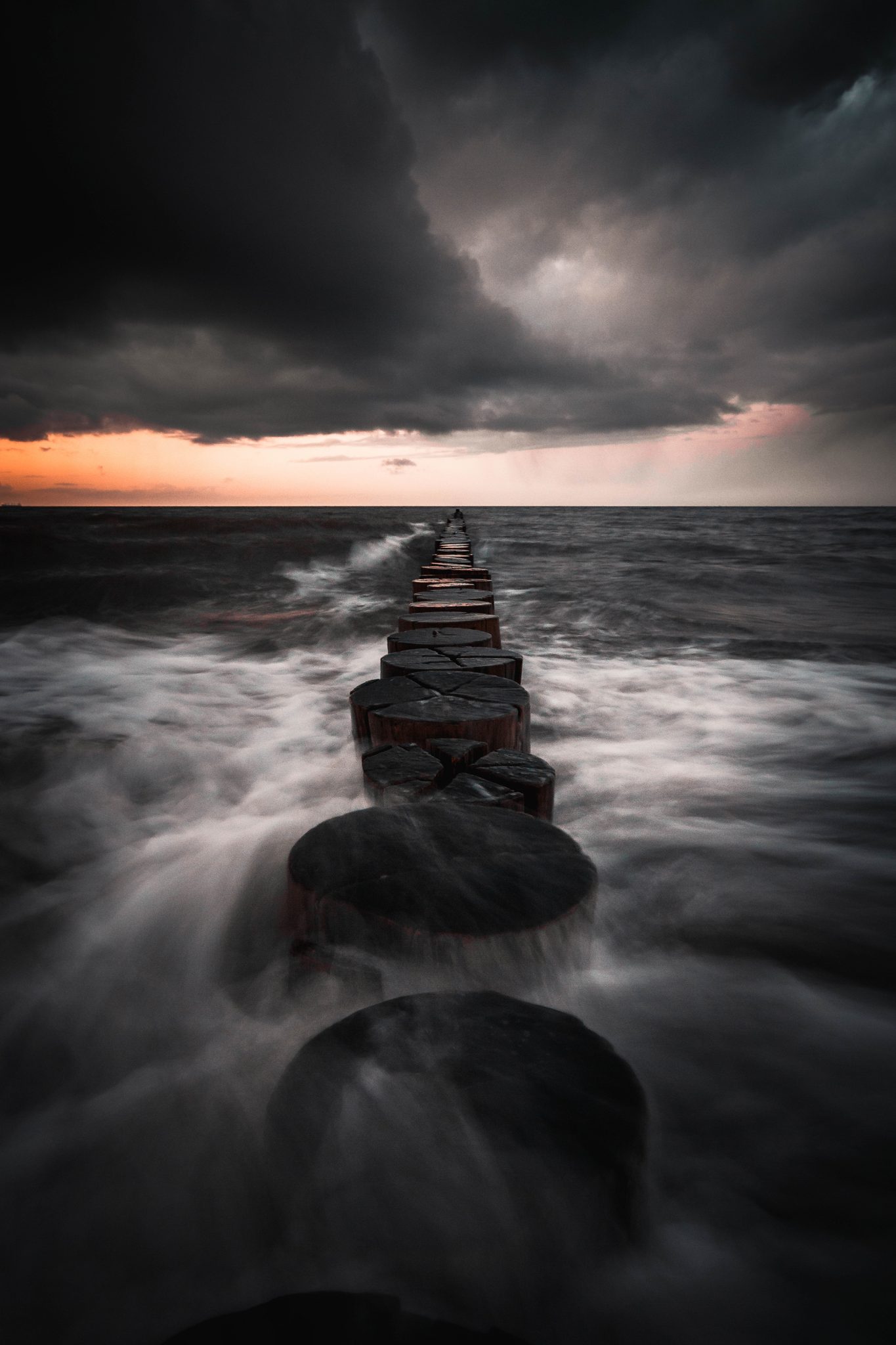 We sat down with Johannes Kasch and learned a lot from him. He shared his favorite shooting and editing techniques with us and gave us a glimpse into his goals and life beyond photography.
My name is Johannes Kasch. I'm 20 years old and I love being creative since I was a child. This is why my friends started nicknaming me Kaschinski, which is an homage to my favorite artist Wassilly Kandinsky.

I grew up on the Island of Usedom at the east coast of Germany. When I was 18, I started commuting frequently between Rostock (smaller city at the Baltic Ocean, where my workplace is) and Berlin (where my university is located). Due to my Dual Course of study, I'm always on the move, switching between the Baltic Ocean and urban cityscapes in Germany. I've been into photography for about 3 years, which is exactly the period of time I've studying economics. Photography has grown to the perfect compliment to my labor-intensive office- and university- everyday life.

My favorite things to shoot are sea- and cityscapes at sunset and the blue hour.
Do you have any shooting tips for the photographers in our community?
My number one tip is pretty simple:

Go out and start shooting! Get up early and stay awake long to capture the best possible natural lighting. Especially if you're a beginner in photography, you should visit your favorite spots in broad daylight – it will be a major challenge and you will need to find unique compositions to create interesting images without that magic lighting. You could take a friend with you and add him or her to your landscape images. It's all about practicing so keep shooting, also if you're feeling like you're out of good ideas – that is completely normal so please don't lose your motivation.
Do you have any editing tips for the photographers in our community?
I need to clarify that photography and especially the editing part is equivalent to art: Everything you create is a matter of taste and there will be people who enjoy your art and there will be people who don't. Nevertheless, I'd like to provide you some tips with things that consistently do:

-I don't like it if my images consist of too many different colors. Instead I prefer focusing on two to three main colors which will pop out. In the moment I love combining a bright orange/red with a soft touch of blue.

-One of the best tools in Lightroom are the radial and graduated filters. You could use them for darkening an overexposed sky or to create some light spots in your landscapes.
How do you currently support your photography/videography?
Besides my course of study, I'm working in a full time job, so unfortunately, I'm not always able to spend as much time as I'd like to in photography. Nevertheless, I work with local brands and companies to increase my awareness. Sharing my presets with the AOV-community is a great way to complement my regional strategy with international networking.
What gear do you currently use?
What are your goals in creating these presets?
These presets aim to introduce you to my personal style of editing. Although every preset is different, each of them demonstrates my edit-hallmark: A gloomy prevailing mood connected with bright orange shades. Mastering Lightroom and Photoshop takes a lot of practice and is very time-consuming. Using those presets speeded up my workflow a lot and I had more time left to go out shooting.
What do we get with your preset pack?
Kaschinski_ 1: Was created to get the best tones and lighting for urban cityscapes.

Kaschinski_ 2: "Orange-only" at its best! Highly recommended for autumn leafs.

Kaschinski_ 3: You should try this preset for your sunset-shots.

Kaschinski_ 4: I recommend this preset for shots of the blue hour – it pushes every possible light and creates soft tones for the sky.

Kaschinski_ 5: This preset will save your overexposed sunsets.