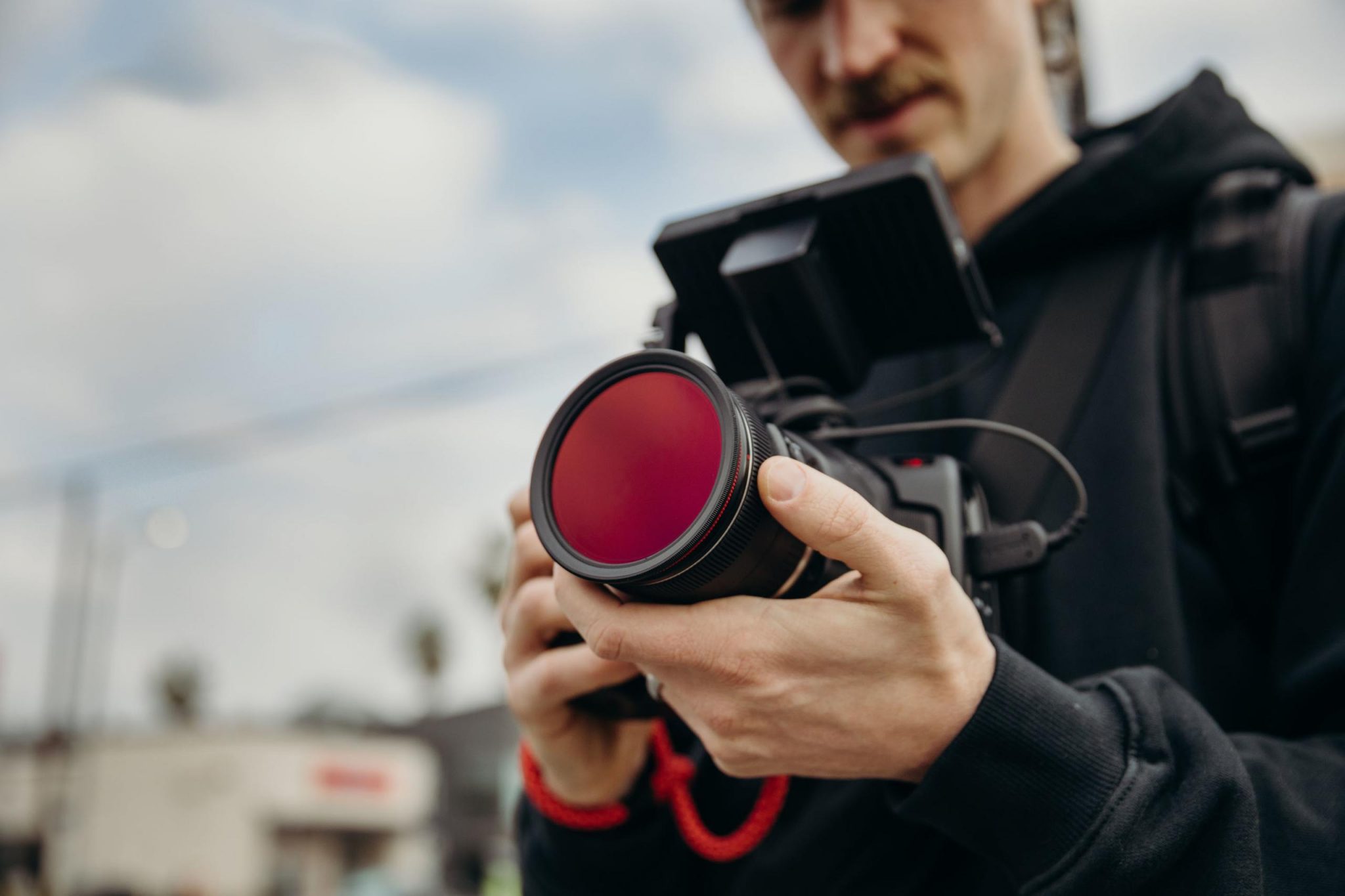 Moment 77mm Variable ND4-ND32 Filter, 2 to 5-Stops
Neutral Density filters are like sunglasses for your camera lens. A variable does the same thing but it lets you adjust the strength of the filter by rotating the filter ring. This way, instead of carrying around multiple filters for different lighting conditions, you can carry just one and adjust for your specific shot. It's the best way to perfectly expose your shot in any shooting scenario.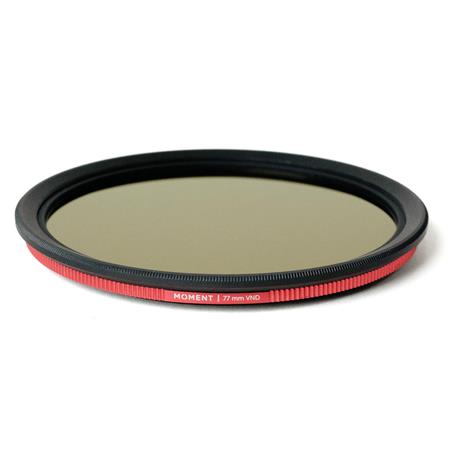 Moment Variable ND filters are the secret sauce to controlling your exposure. Made with premium Schott B270 Pro Cinema Glass, these filters are crisp edge to edge without color fringing or cross polarization. The filter rings are precision machined from aerospace grade metal, delivering the durability we expect when shooting.
Moment's Variable ND Filters feature a unique flared geometry unlike anything else on the market, allowing you to see your ND number from behind the viewfinder. This provides fast, precise control over your shots in tricky lighting, without moving from behind the camera. Made to shoot on the go, the filters also feature hard stops at both ends of the range to prevent unwanted cross polarization for the cleanest image possible.
Moment Variable ND Filter Features
German Schott B270 Pro Cinema Glass for superior optical clarity
Available in 2 to 5 Stops (ND4 – ND32) ranges
Advanced optical coatings for cinematic color and rugged durability
Precision tuned to never cross polarize
Hard stops on both ends of the stop range for more precise control
Works with any standard center-pinch lens cap (like the one you already have for your camera lens)
Works with step-up/step-down rings
Learn More
AOV Gear Highlights
Learning about the right camera gear is valuable and so is your time. AOV Gear Highlights is a video series showcasing our favorite camera equipment. These videos are meant to be brief and feature a quick overview of the reviewed products.