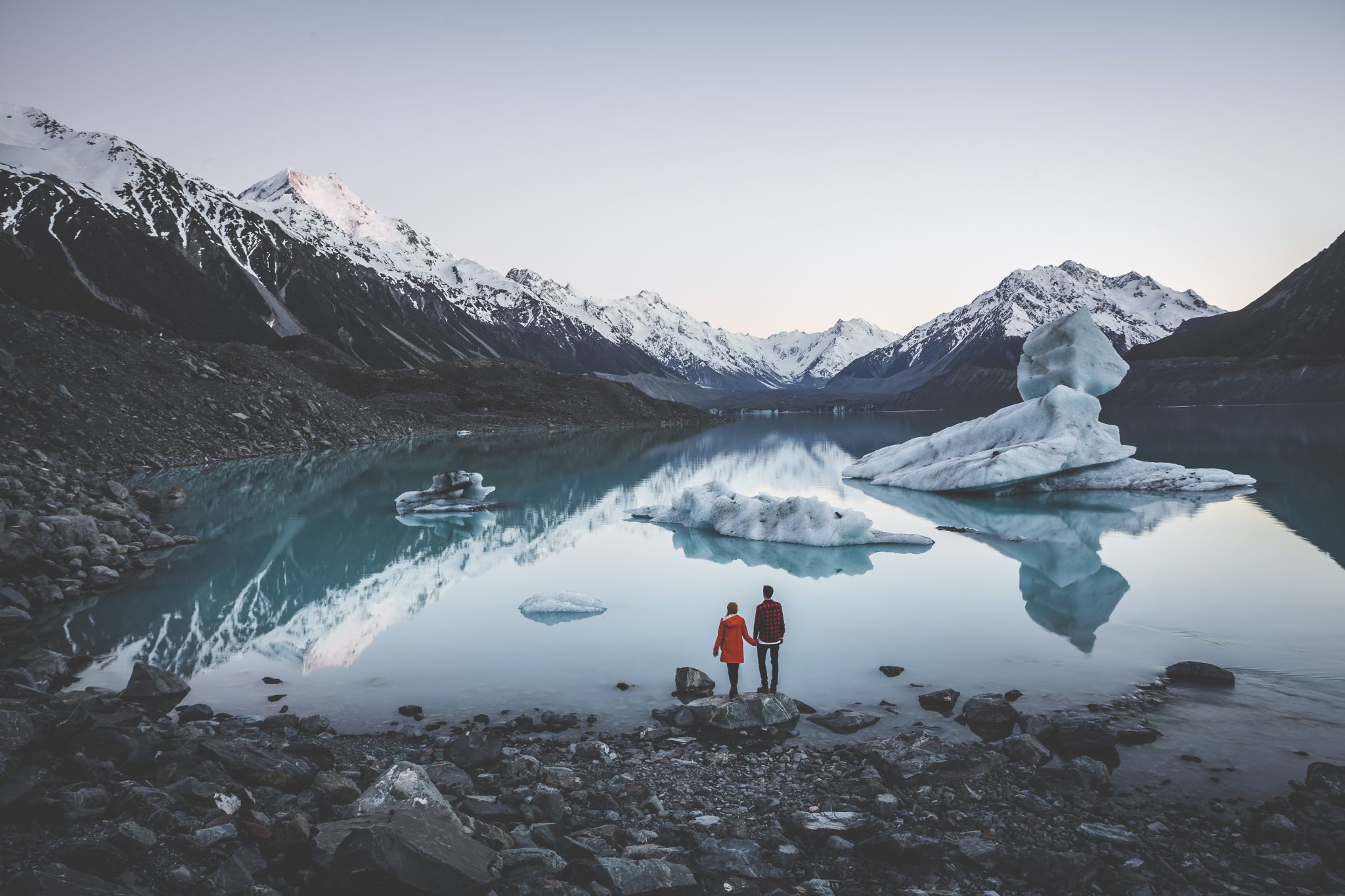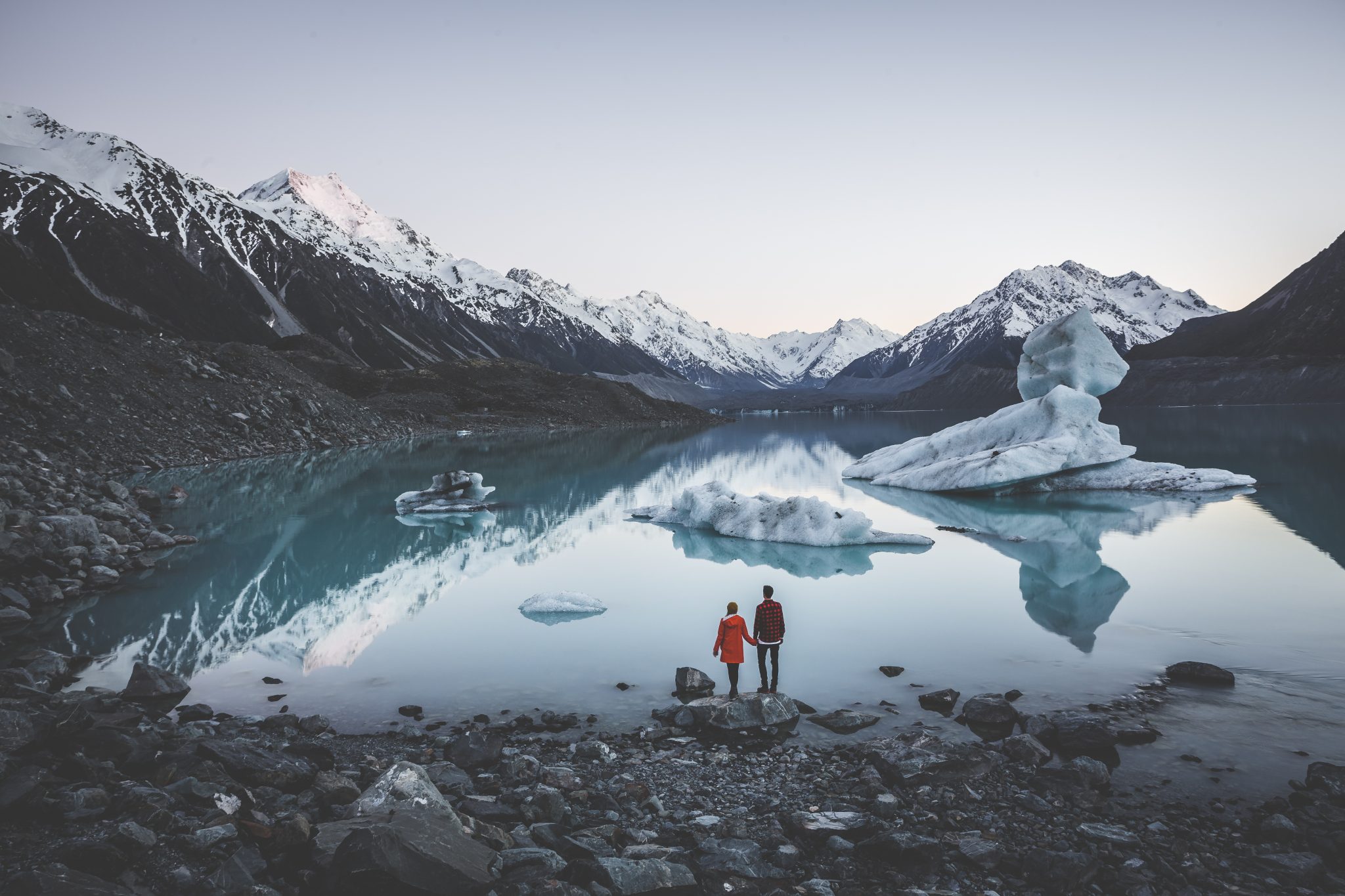 We are so excited to introduce Ryan to the AOV community. He has shared his life story and travel experience. Ryan also shared his advice with us along with the new editing tools he created.
My name is Ryan De Dominicis, I'm a photographer based in Wellington, New Zealand.


Tell us where you came from and how you developed your passion for traveling.
It all began 31 years ago, on a cold November night in the North of England, I was born into a warm and loving family. A family that shared a mutual love for travel and appreciation for the natural world. I didn't know it then but I had inherited the 'travel bug' (yes, it's hereditary ;))

As I grew older, my love for anything and everything travel continued to grow. I'd spend countless hours sat in font of the TV with my Dad, watching nature documentary marathons, my bedroom was jungle themed and my favorite subject at school was Geography. Travel had begun to creep into my life in many different ways.


Where does your passion for photography come from?
My parents really understood the importance of travel and once a year we'd take family holidays around Europe, mainly to visit family in Italy which is a country I fell in love with from a young age. It's my obsession with travel that initially sparked my interest in photography. I wanted to be able to share the places that I was visiting.

Eventually, in my late teens, it was time to head off to college and "become an adult". Naturally, I chose to study the least academic subject I could think of and settled on multi-media, a course that included a couple of brief projects on photography. Anytime we were given a camera, I would feel such a natural connection with it. I was always told that I had a good eye for taking photos but it wasn't until I started to learn the technical side of it that I realized just how special photography can be. I didn't know it at the time but these early experiences with photography would later completely change and shape my life.


When did you begin to take photography seriously?
Photography had taken a back seat for 5 years while I was moving around betweenAustralia, SE Asia, Europe and South America. I was too immersed in my travels, which, in hindsight seems like a bit of a paradox, especially considering that travel was the reason I got into taking photos in the first place. It was only since moving to New Zealand that photography re-entered my life in such a dramatic way. I was instantly blown away by this country and started to get the itch that was subdued for so long. I just needed to pick up a camera again, I needed to start capturing the beauty around me. So that's exactly what I did, I got myself a second hand camera and started snapping away. Since then, my life has changed dramatically and I can't see myself doing anything else.
How has photography changed your perspective on the world?
For myself photography has quickly grown from a hobby to an obsession, it consumes nearly every waking thought. When I'm not out with the camera, I'm thinking about being out with the camera.

A sunset isn't just a sunset anymore, it's a potential work of art. A sunrise isn't just the start of a new day, it's an opportunity to capture something magical.

The world is a different place when looking at it through a lens. But why? Why has something so simple completely changed my life? I wish there was an easy explanation, but there just isn't. My love affair with photography is complicated.


What keeps you going as a photographer?
The act of taking a photo, the simple click of the shutter, in its self is something quite special. That brief moment in your life is now frozen forever, to be viewed by whoever you choose. With that single image, that fleeting moment caught in time, you have an opportunity to bring people into your world and feel what you were feeling at that precise moment. A single image has the power to evoke emotion and to inspire. This is the driving force behind my love for photography, the reason I have chosen to try and pursue photography as a career and the reason I will never put my camera down.
Tell me about your favorite recent image and please provide it. What went into capturing that image?
My Favourite recent image is was taken at Mount Taranaki on New Zealand's North Island.

It's my favorite image for a number of reasons.

It was taken at one of my favorite locations in the world. There's something really special about Mount Taranaki, a certain energy you feel when in its presence. The weather here is also notoriously wild, Making capturing reflections on the small mountain tarns incredibly difficult. I'd had this shot in mind for over a year and It took me 5 attempts to finally capture it. That might not sound like too much but bear in mind that this location takes a 4 hour drive and 2 hour hike to reach from my home in Wellington. Its extremely disheartening to make the journey there to be greeted with howling gale force winds, snow, ice, cloud and rain. This is exactly what happened on my first 4 attempts.

On our 5th trip there, however, everything aligned perfectly. There was no wind, clear skies and beautiful golden light. I snapped numerous different composition on this evening and this was my favorite. I like the addition of the foreground element.

This shot was also processed with my Moody Vibes preset.

Do you have tips & tricks you have used in your creative pursuits that you would like to share with the AOV photography community?
Have fun! That's the most important thing about photography in general for me. Don't take it too seriously and have fun. If you don't enjoy it then put the camera down.

I'm not saying that every time you take the camera out you have to be having the time of your life, but if you enjoy photography in general then it will show in your work.

Another piece of advice I would give is to pick up the camera and get out with it as often as you can. There is no end-game to photography. There are people out there that are considered masters in the craft but I guarantee that they are still learning every time they shoot.

The more often you practice, the faster you will learn and improve.
On the editing front there are a few things that I consistently do:

1. Always shoot RAW for the best possible file manipulation. The more info in the files, the easier the editing process will be.

2. Don't overdo it. If a photo has been over manipulated it can easily start to look fake.

3. Again, enjoy it. If you begin to become frustrated with an image that you can't quite get right then leave it for a while. shut the computer down and return to it the next day. You'll see your image with fresh eyes and fresh imagination. Trust me, this really works.

4. Zoom into the image to look for dust spots and remove them with the in built software. Take your time with this and scan the whole image.


What gear do you use?
My main camera is a Canon 6D which I absolutely love.

I also use a Canon 17-40 F4 L lens, a Tamron 70 – 200 F2.8 DI VC USD and a Canon 50mm F1.8. My favourite filters to use are NISI and I currently own a V5 holder, CPL and a 1.2 soft grad.

I just upgraded tripod to a Carbon Fibre Mefoto Globetrotter. It's a very light and versatilele tripod. My main backpack is the Lowepro factpack 250 AW II.

I do a lot of hiking, tramping and trekking and currently own the Salewa Crow GTX mountaineering boots.
Why did you create this set of presets?
I thoroughly enjoy numerous different styles of photography and post-processing and thought it would be nice to create a series of presets that cover a range of different techniques and styles. Landscape photography is the backbone of what I do but I love to work in different fields. My goal was to create presets that can translate to various different genres.

I also think presets can be a great tool to help achieve desired results and also gives people an insight into an artists workflow. I really hope you like the package!


What do we get with your preset pack?
5 custom designed presets to be used for a wide range of different styles of photography.

Moody Vibes – My signature preset. Moody Vibes gives a dramatic and moody look that works great with many different styles of photography. Helps to bring out detail in high textures such as grass, water, hair etc

Explorer – produces a dramatic film style look with muted tones. This preset works fantastically well with Adventure style photography.

Twinkle Twinkle – The perfect preset for night photography. Makes the stars pop and brings out detail in the foreground. Comes with a custom designed radial filter to position over the Milky Way.

Fire and Ice – with deep reds and vibrant, icy blues, this preset is designed to bring sunset and sunrise photos to life. Works well with shots over a body of water or snow.

Dreamy portrait – creates a dreamy, angelic and muted tonal look to portraits. With flattened blacks, smooth contrast and a vintage feel.