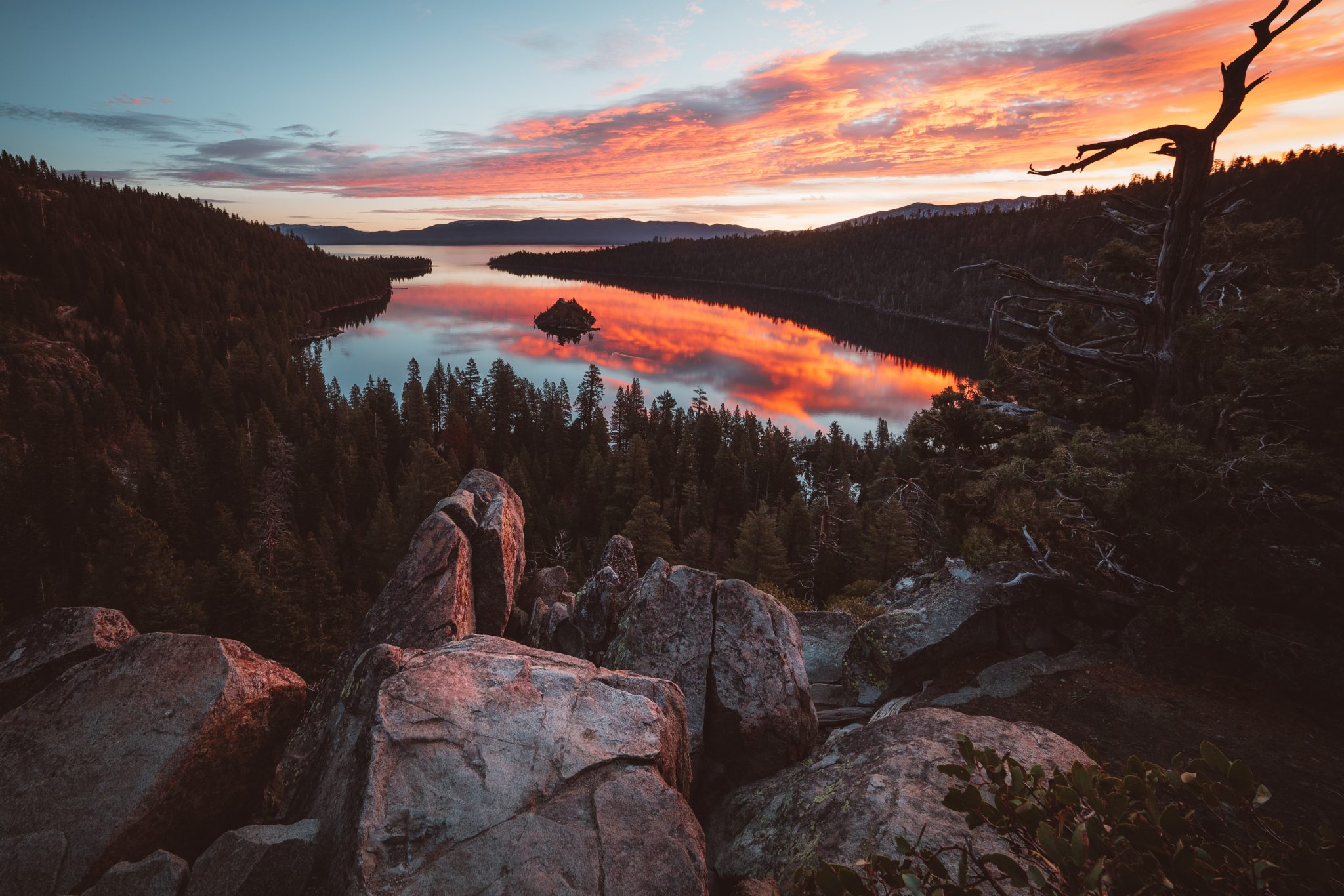 We are so excited to introduce Glenn to the AOV community! He has shared his photography advice that is simple, easy to follow, and effective. Glenn also shared his powerful editing tools to help take all of our passions to the next level!
My name is Glenn Lee Robinson. I'm a husband, the father of five amazing kids, and a lifelong artist.

Where did your passion for photography develop from?
Over the past 8 years I've focused my creative interest on photography. When the world of Instagram was opened up to me in 2015, I fell in love with outdoor exploration and sharing the views and moments I experienced on the road and along the trails with others through photos.
Where do you receive your motivation?
My days are driven by my goals to improve as a photographer and find success as a marketing and media businessman. I also find great joy in helping others learn more about photography, editing, and the creative process.

Tell me about your favorite recent image and please provide it. What went into capturing that image?
My favorite recent image was taken at Emerald Bay in Lake Tahoe. One morning in late November, my friends Kevin Vierra, Jéan Vasquez, and I woke up far before dawn to make the two hour drive from Sacramento to this spot. It was cold, and we nearly missed the peak of the sunrise, but we got there just in time. I took the fellas to a nice location which has some jutting granite and a perfect view of the bay. We setup our tripods and watched in amazement as the sky burned a hot red and orange over Fannette Island. It was definitely a morning to remember, and I'm happy to share this photo with you guys.

Do you have tips & tricks you have used in your creative pursuits that you would like to share with the AOV photography community?
On the shooting front my best advice would be:
1. Prepare all of your gear and equipment no later than the night before. I don't care if it means a little less sleep, there's nothing worse than forgetting a memory card or your drone or winter coat because you were rushing around in the morning.

2. Shoot when the lighting is best. Avoid the harsh sunlight of midday, and head for the trails while it's overcast, blue hour, golden hour, and twilight. During the hours when the lighting is best your pictures will have better colors and interest.

3. Always go a little bit further than the trail leads or where people go. My most memorable and remarkable photos have come from places just over a ridge or off the beaten path. It always adds to a picture when you can get a fresh and unique perspective of a place or subject.

On the editing front there are a few things that I consistently do:
1. I always adjust my white balance. If you're using my presets then experiment with going cooler and warmer in each photo you edit. You'll find interesting greens and oranges in places you wouldn't expect!

2. I always use my HSL (Hue, Saturation, Luminance) sliders. Every single photo I edit gets a unique touch. Whether its making oranges more red, or desaturating my blues, I try to find ways to make an image unique.

3. After dialing in my Lightroom edits, I always open it in Photoshop (Command + E) to give it a finishing touch. Once my image is in Photoshop, I duplicate the background layer (Command + J) and then set the blending mode to Soft Light and decrease the opacity to 20-30%. This adds a bit of punch back into the blacks and allows for a nice, smooth contrast over the photo. After saving it in Photoshop (Command + S), I go back to Lightroom and export it. Now I'm ready to post!

What gear do you use?
I'm a Canon guy, and I have been since 2010. I shoot a 5D Mark III body and have a 50mm 1.4, 85mm 1.8, and 14mm 2.8 (Rokinon) in my bag at all times. I also fly around a DJI Mavic Pro. What is your Instagram handle?
How can we show you the edits we are making with your presets?
I'd love to have others from the AOV community stop by and let me know what they think of my preset pack. Also, use #aovnorcal so I can see your preset creations!

Why did you create this set of presets?
I created these presets to give my work a consistent look, and I've made them available to others through AOV to give fellow creatives an insight to my editing techniques and adjustments. I hope people will use these presets as a basis for making their own presets, too!
What do we get with your preset pack?
● NorCal Deep Moods – Deep, dark, earth tones which pull emotion out of a landscape.

● NorCal Earth & Embers – Balanced earth tones and smooth greens. Great for portraits, too.

● NorCal Forest Cut – Sharp and perfect contrast to bring out every detail in a scene.

● NorCal Sam Brockway – Tuned for dark blue hour and twilight photos.

● NorCal Vibes – Contrasty NorCal look, with pops of orange, red, blue, and green.