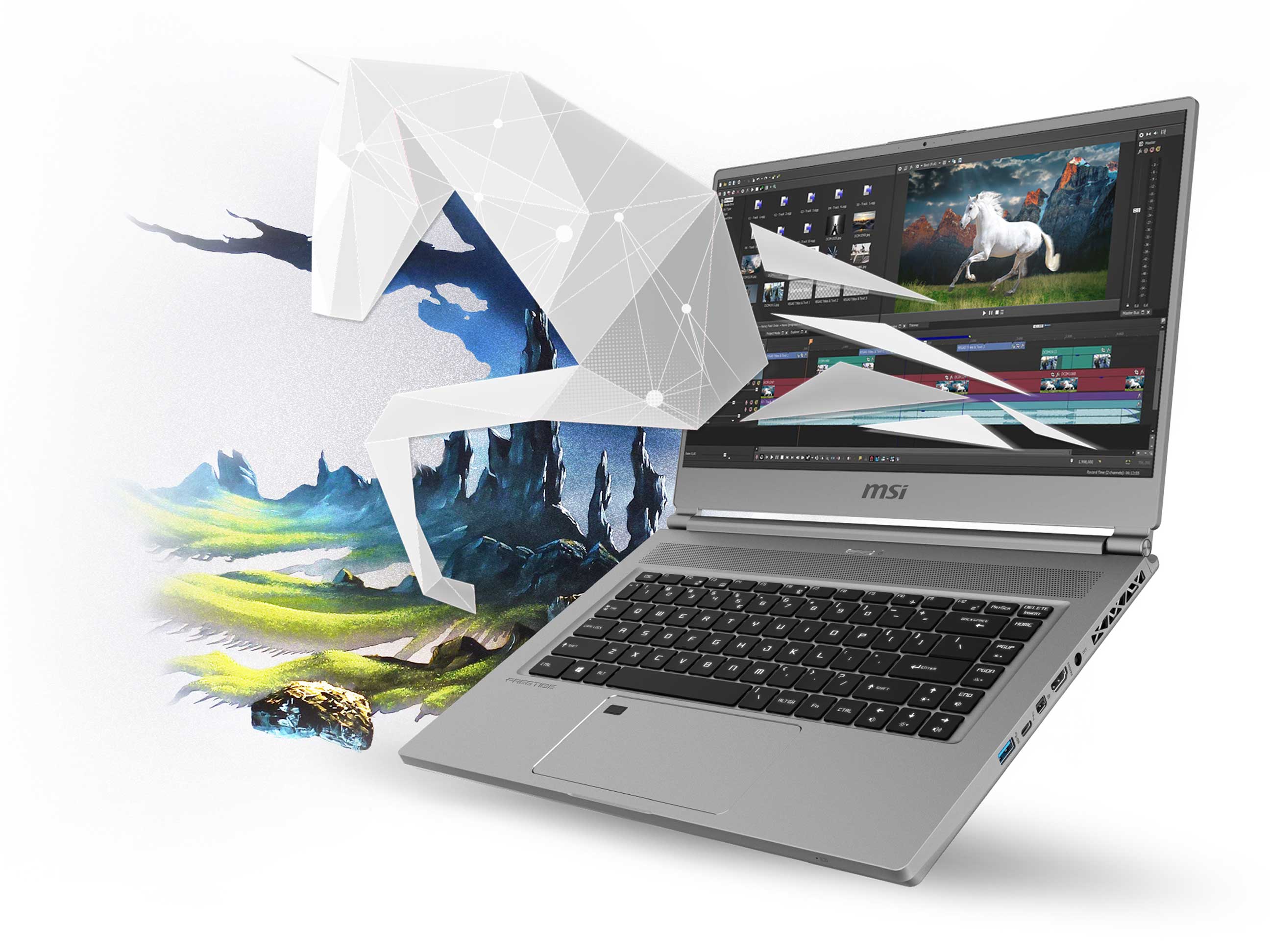 How to Choose the Hardware Equipment that Best Suits You
So you're in the market for a new set-up and don't know where to start. It's easy to get lost in the specs, so we've partnered with MSI to create a cheat sheet when deciding what to buy. Below is a list of MSI's top-of-the-line, creator-inspired products that will best fit your needs when it comes to speeding up your workflow.
Best Use: Post-Production
MSI's Creators Series can handle heavy loading rendering and footage. The greatest creation is one that enables you to bring your dreams into reality. The P65 Creator inspires you to break free from the ordinary and liberate your imagination with featherweight design and powerful RTX graphics. Forged with creative spirit in mind, this piece of art is perfect for photo editors, 3D modelers, video editors, photographers and other professionals.
Powered by the 9th Gen. Intel® Core™ i9-9880H processor with the new P65 and P75 Creator, both laptops come with a 4K UHD display that displays vivid and accurate colors, while the latest 8-core processor enables editing of 4K photos and videos, as well as running and rendering 3D animation and motion graphics. Both the P65 and P75 comes with the NVIDIA GeForce RTX2070 (Max-Q), which features AI and active ray tracing for better graphics rendering for gaming and heavy-duty media editing and rendering needs.
Both models have an ultra-light aluminum chassis and are long-lasting for easier mobility for editing on the fly. Finally, the P65 and P75 features Creator Center software that enables users to optimize and allocate its system resources accordingly based on their preferences and needs.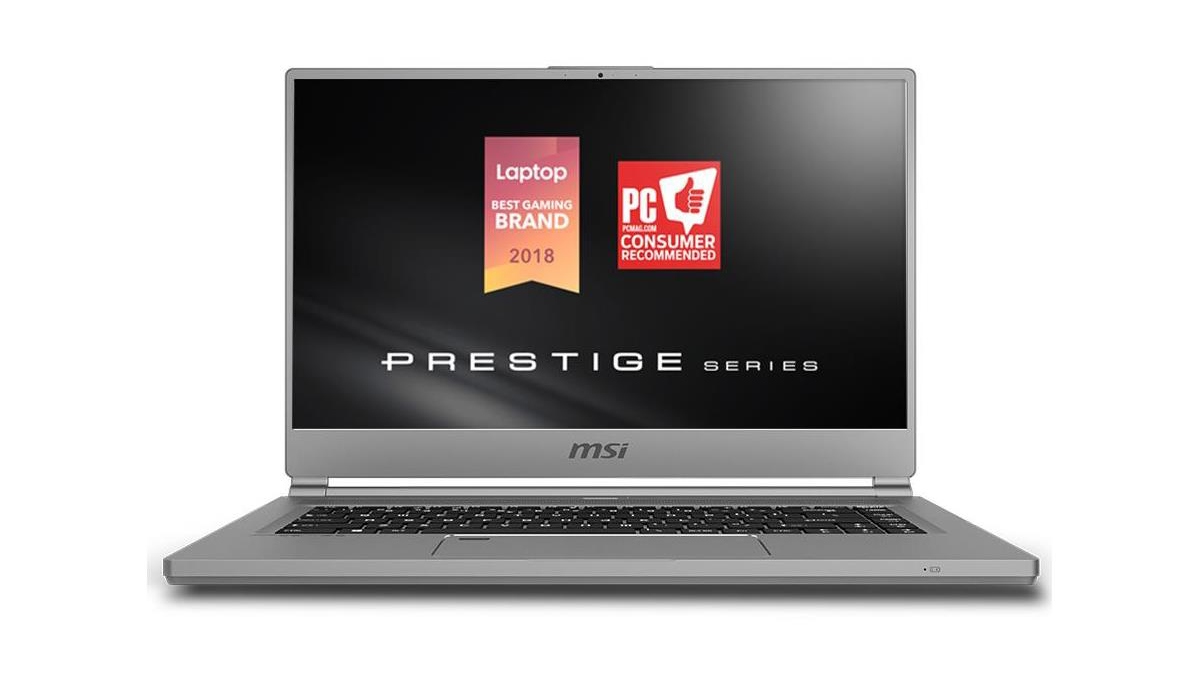 RAM Memory: 32GB RAM
Processor: Intel Core i9 Processor
Graphics Card: NVIDIA RTX 2070
Storage Capacity: 1TB Drive
Resolution: 3840×2160 Resolution
Form Factor Type: Gaming Rigs, Mobile Pro Workstations, Thin & Light (Ultrabook)
Processor Speed: 2.4GHz Processor
Weight: Weighs 4.1 lbs
Operating System: Windows 10 Pro
Learn More
Best Use: Photography
Create wherever you go with the MSI Prestige Notebook. MSI taps into the spirit of exploration and creativity by designing the greatest laptop collection- Content Creator Series. To keep pushing creative boundaries, these finely-crafted machines show both grandeur and power. It's time to let inspiration take flight and create our very own moments in life.
The exclusive True Pixel display delivers true-to-life images with 4K resolution, AdobeRGB 100% color gamut, factory-calibrated Delta-E-2 out of the box accuracy, True Color Technology, and Verified by CalMan – tools necessary for creative work, design, photo, and video editing.
The Prestige Series features the latest 10th Gen. Intel Core i7 processor (Comet Lake), delivering heavyweight performance and lightweight portability to keep you in the flow. Dedicated GPU power accelerates the creative apps you use every day. Combined with NVIDIA Studio Drivers, you'll get the best performance and reliability to supercharge your creativity. We'll handle the tech so you can focus on your passion, creating.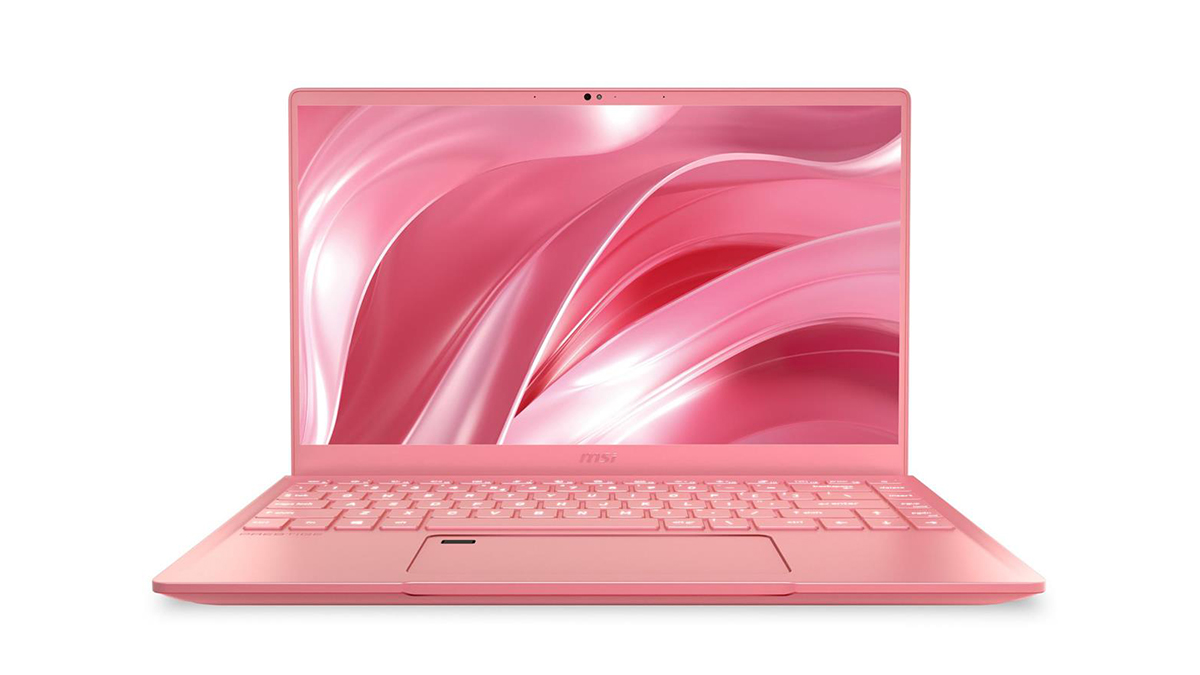 RAM Memory: 16GB RAM
Processor: Intel Core i7 Processor
Graphics Card: nVIDIA GTX 1650
Storage Capacity: 512GB Drive
Resolution: 1920×1080 Resolution
Form Factor Type: Gaming Rigs, Mobile Pro Workstations, Thin & Light (Ultrabook)
Processor Speed: 1.1GHz Processor
Weight: Weighs 2.9 lbs
Operating System: Windows 10 Pro
Learn More
Best Use: Entertainment
MSI's Modern Series travels alongside you as you capture and create wonderful moments. Powered by the latest 10th Gen. Intel Core i7 processor with NVIDIA discrete graphics, The Modern 15 is the perfect laptop for video editing, graphic design and streaming your favorite shows.
The all new 10th Gen. Intel Core i7 processor and ultra-fast SSD are designed for on-the-go creations with faster rendering capability and boot up time. NVIDIA GeForce graphics delivers better performance over integrated graphics, ideal for photo editing, video remastering and gaming.
Unleash your creativity with stunning photo and video-editing applications like Adobe Lightroom and Premiere Pro. Crafted in an ultra-light and ultra-slim aluminum chassis, the Modern 15 is the perfect laptop companion in your daily travels and adventure. Close to 90% Screen-to-body ratio with 180deg. flip-n-share function, share your wonderful moments with someone special.
Exclusive Cooler Boost 3 with 2 dedicated fans and 3 heat pipes stands out among the competition. Keep your laptop cool even in intense usage. Equipped with three USB-A and one USB-C ports, makes connecting devices easier. With the HDMI output and micro SD card reader it can support you to read and display all the wonderful memories you capture without any hassle.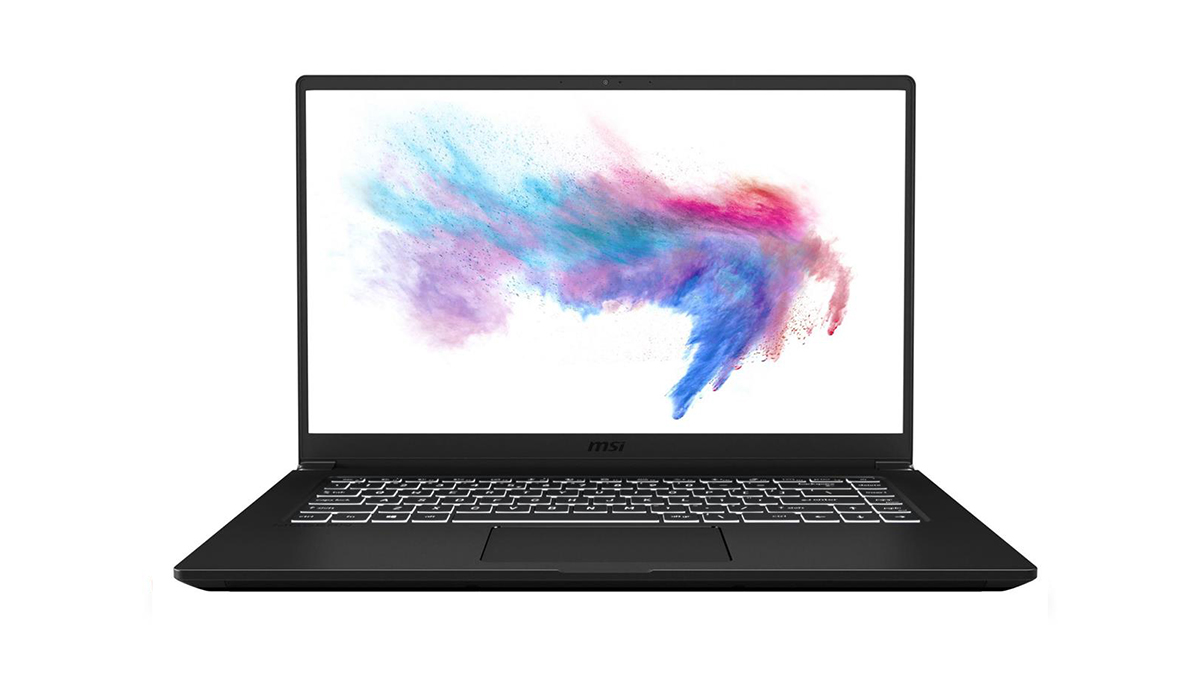 RAM Memory: 16GB RAM
Processor: Intel Core i7 Processor
Graphics Card: nVIDIA MX250
Storage Capacity: 512GB Drive
Resolution: 1920×1080 Resolution
Form Factor Type: Mobile Pro Workstations
Processor Speed: 1.8GHz Processor
Weight: Weighs 3.7 lbs
Operating System: Windows 10 Pro
Learn More
Best Use: Editing/Design
MSI's Prestige P100 desktop is a masterpiece created to bring imagination to life handling both 2D and 3D. Featuring a sophisticated white chassis, unique gold triangle geometry design and RGB accents, P100 was born to unleash creator's originality and unlimited creative version.
The latest 9th Gen Intel Core i9 processor makes creativity run faster than ever. Designed for multitasking and pro-level processing jobs, Prestige P100 gives you more time to show your lifestyle, develop your next great idea and shape the world with inspiration.
Equipped with the MSI GeForce RTX 20-Series Super graphics card, P100 accelerates the rendering task and work in real time with your 3D applications and animations. It perfectly drives multiple ultra-high-resolution displays, CAD workflows and photo & video editing. Experience the smoothest visual computing, real-time simulation, realistic 3D modeling, and the fastest photo & video editing.
Tailored to your creative needs, the Creator Center optimizes the overall performance with easily adjustable system mode. It helps to prioritize and allocate the resource under heavy load. Prestige P100 will always remain at a safe temperature to handle intense rendering and enables a quiet working environment.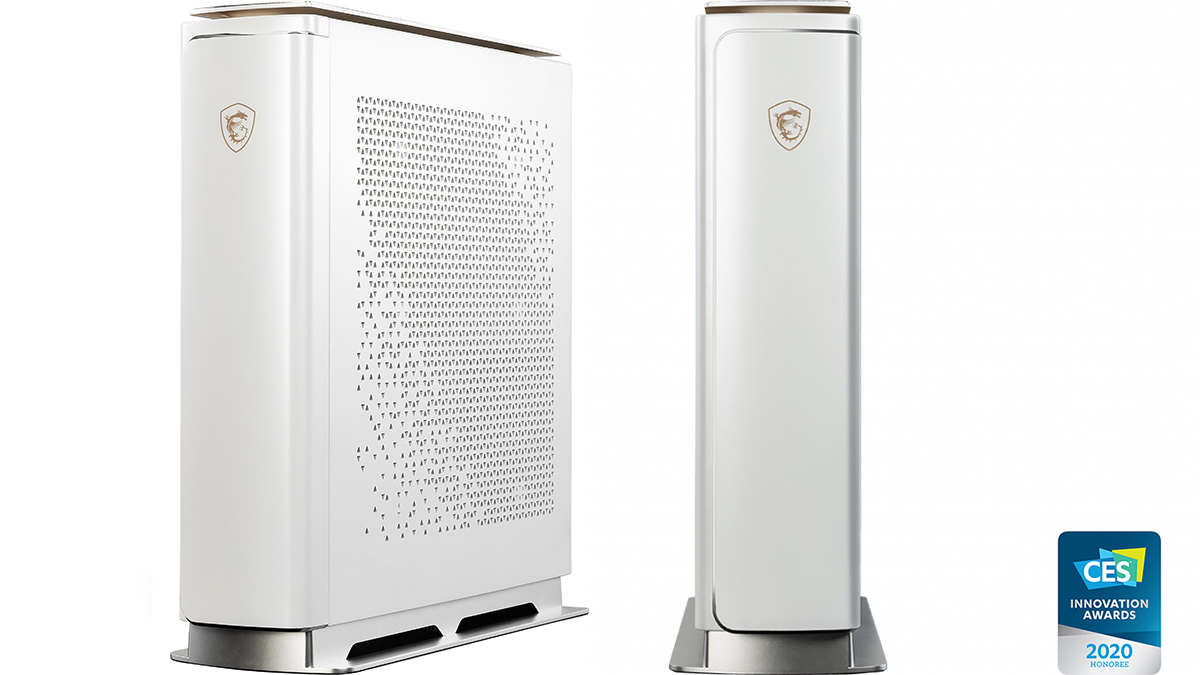 The latest MSI GeForce RTX 2080 Super
Dual Channel Memory with DDR4 Boost Technology; provide the fastest real-time preview
Support 5K2K creating experience
Professional sound quality powered by Audio Boost
Silent Pro Cooling System; optimizing airflow by separating chamber of CPU, VGA, and PSU
10.36 liters in size, the most compact desktop for creators
Intel Processor Series: i9
RAM Memory: 32GB RAM
Operating System: Windows 10 Pro
Hard Drive Capacity: 3TB Drive
Learn More
Best Use: Visual Creators
Revel in pure & realistic hues with a more accurate color and a broader contrast ratio combine to deliver a truly premium quality picture. With a layer of nanoparticles applied to the LED backlight, these nanoparticles absorb certain wavelengths of light, for instance absorbing the excess or unnecessary yellow and orange which leads to more accurate red shades.
The 34" 5K2K Ultra-Wide resolution supports 4K full-size window and a buffer workspace to preview the content simultaneously. bring you a more efficient multi-tasking experience.
Color accuracy & color gamut is critical while creating. The MSI Creator OSD won't disappoint you with the most intuitive design.
The Creator OSD takes optimization to the next level with easily adjustable color modes; it helps to find the most proper & accurate color gamut to you while creating everyday. See every detail with MSI Prestige Series Monitor and enjoy the benefits of Creator OSD to make every detail as vivid as you want.
Ergonomically designed stand with tilt, swivel, and height adjustments assures a comfortable working & viewing position when you share your creativity to others.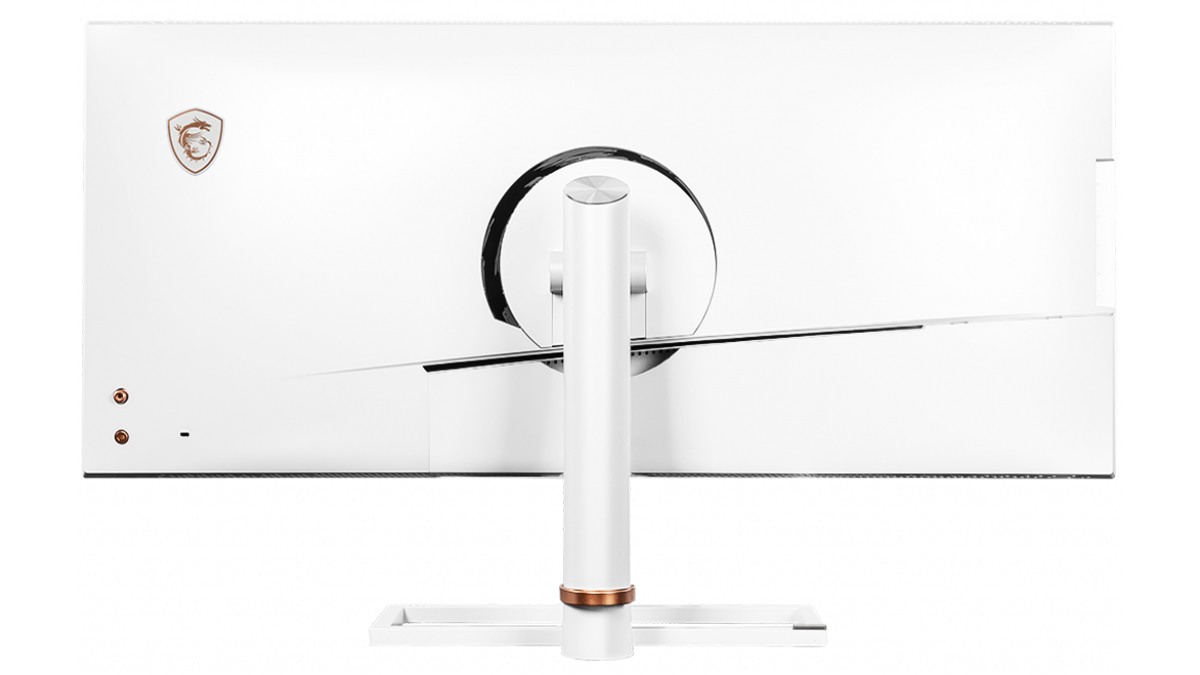 34-inch ultra-wide Professional WUHD (5120 x 2160 / 21:9) designed for creators & multi-taskers
Nano-IPS panel for a truly premium quality picture
98% of DCI-P3 color gamut with a pre-calibrated in factory for the most excellent color accuracy
VESA Certified DisplayHDRTm 600 makes it possible to create & enjoy the brighter, authentic and lifelike contents
MSI Creator OSD brings out the most intuitive screen setting & assistance to save creator's time while working
Built-in Picture-in-Picture (PIP) and Picture-by-Picture (PBP) help to check the content from multiple sources simultaneously and switch between them easily
Ergonomically Designed Stand with tilt, swivel and height adjustments while focusing on creation
Learn More
We hope this guide has helped you better understand MSI's line of creator equipment. The most important thing to remember when you're in the market for new gear is to research what product is best suitable for your needs. Speed, color-accuracy, and design aesthetic play a huge role for creatives, and thankfully MSI has got you covered. Still have questions? Check out MSI.com for more information.