We recently hosted an amazing AOV event in London. While we'll be sharing more details on that truly unbelievable experience soon, it inspired to go hunting for beautiful London images now.
These were all discover thanks to the AOV iOS photo App. Thanks, everyone, for downloading and submitting.
m25/m23 Junction South Aerial 

 – @bemorephotos

From the photographer: I love the Symmetry and the trees autumn colours. I had to use my Mavic and it was slightly windy, so getting the centre shot was a bit of a challenge. I remember thinking this shot looks so good already and I have even edited it yet.

What I love about shooting is the constant surprises it keeps dishing out. Just when you think everything's been done something new pops up. It's all about perspective really.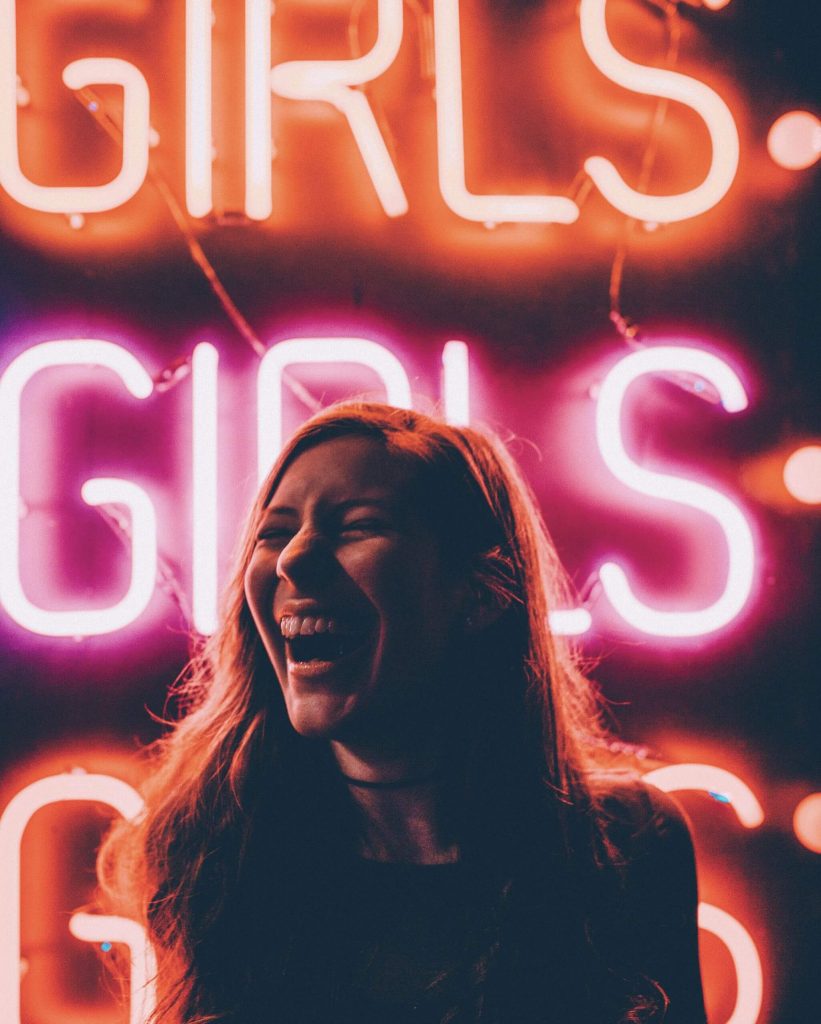 From the photographer: I love playing with light and exploring neon colours because of the vibrant, yet ethereal and nostalgic, aesthetic it portrays. But what I love more is that it's genuinely a candid shot of my friend's laugh in between the more serious poses. It makes me happy whenever I see this photo and I hope it will also spread a little positivity to anyone who sees it.
I remember it was my first time shooting portraits with neon lights so I fiddled with the camera settings and struggled to focus properly in this low light + backlit neon light combination. In the end it was a lot of fun despite being stared by groups of (drunk) people taking smoke breaks right beside us. What I love about shooting in London is the blooming and diverse urban scene, whether you're interested in candid street photography or shooting in new exhibitions popping up every few weeks, everyone will find their spot in this city.
Cecil Brewer spiral staircase, Heal's furniture store
From the photographer: I love that the picture makes something as simple and mundane as a staircase and turns it into something that's almost magical with its infinitely spiraling structure.
I remember first seeing it and thinking just how impressive it looks, I had seen pictures before going to shoot it and thought that it looked beautiful but what you don't appreciate until you get there is that the whole staircase looks incredible from every angle. I must have spent more than an hour walking up and down the stairs taking different pictures, from different angles, using different lenses and each shot seemed to show something new and equally as magical as the last.
Shooting in London is great purely because of the sheer variety of places to go and shoot. The London skyline is filled with a lot of new, ground breaking architecture such as the Shard or the Gherkin but then you don't have to look too much further to find the equally impressive historical buildings such as St Paul's Cathedral or The Houses of Parliament. There are hundreds of hidden locations like the Cecil Brewer Staircase or the Tulip Staircase in the Queen's House in Greenwich that are more impressive than those famous buildings.
From the photographer: This shot was taken in Greenwich park, right at the top of the hill, near the Royal Observatory, under a massive pine tree.  It was amazing cover because the branches fell all the way to the ground blocking any wind from ruining the smoke coming from the pumpkin.
I love the how the pumpkin and the facepaint match so well, also I feel the location was perfect as it separates the model from the background making the point of interest that much better. I love how to complimentary colours work really well together.
The funniest thing about this shoot was walking round with the makeup artist and the model and seeing everyone's faces as they saw Eloise (the model) with half a pumpkin face, so many people were giving us strange looks. The weather was perfect for this kind of shoot as it provided really good lighting and was dry all day so the makeup stayed in place.
Knightsbridge Double-Decker Bus- @6stops
From the photographer:  I must just come clean and tell you that I literally stood in front of a London bus at standstill, took the shot and cast some photoshop wizardry over it. This shot actually represents a move forward in my development as a photographer and editor. I've only been shooting since Christmas last year and I learned Adobe Lightroom fairly quickly because it's fairly user-friendly and intuitive but I've held off on delving into the world of Photoshop until recently.
I would say that striking a balance between holding on to the realism of a photograph and over-editing can be tricky. But editing software such as Photoshop can really enhance a picture. And its power is almost limitless. It can be hard not to get carried away. But these are all lessons we as photographers learn in our own stylistic journey.
It was shot in Knightsbridge, London, some time ago. I took it on my first DSLR, a Canon 750D which was stolen with all my gear a few months ago. I love that I've been able to give an otherwise standard photograph of a London bus a real sense of impact and of course, speed. I particularly like that the blurred surroundings convey the fact that this is indeed in a busy metropolis and the vibrancy of the colours really drive that home.
I love shooting in London because first and foremost, it's home. And what a home it is. London, for me, is the best city in the world because it is perhaps the most potent example of a city that fuses the ancient old with the cutting-edge new; where people from all walks of life, all backgrounds, races, religions and all ages live and visit, co-existing in comparative harmony.