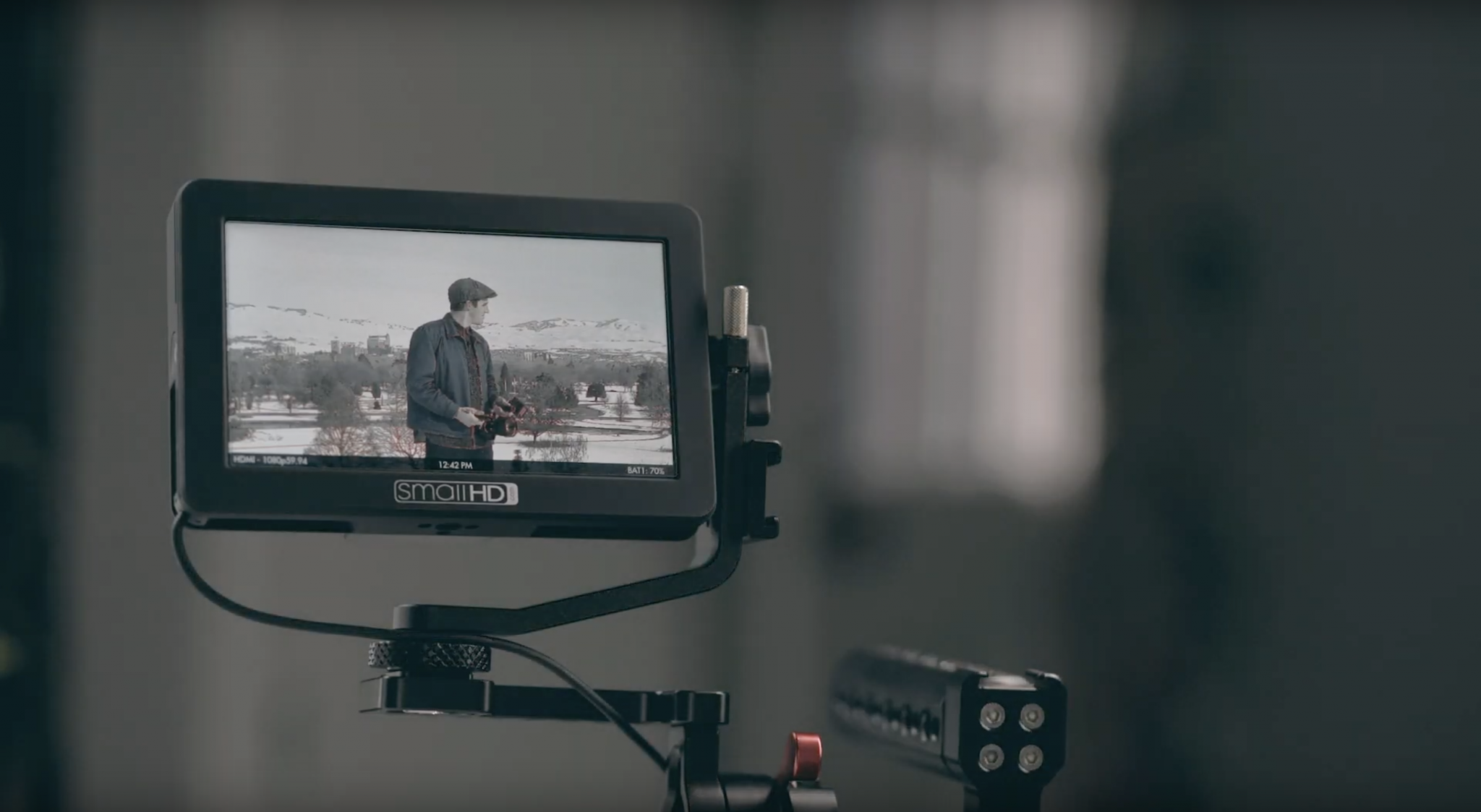 SmallHD FOCUS 5″ IPS Touchscreen HDMI On-Camera LED Monitor
5-inch Touchscreen with Daylight Visibility
Professional grade camera-top monitor that can power your DSLR or mirrorless camera. (Monitor Only). The FOCUS is sure to add instant production value for mirrorless and DSLR shooters. Its bright display, professional software tools and convenient mounting is invaluable for shooters looking to do more with less gear. The FOCUS is the camera-top monitor many shooters have been waiting for. With a light and compact form factor, the FOCUS is bright enough to see and sharp enough to pull focus.
800 nits bright
5-inch, 1280×720 IPS LCD
More pixels per inch than retina displays
Big Production Value for Small Camera Setups
The FOCUS is an ideal camera-top monitor for DSLR and mirrorless camera shooters because the Sony L Series battery powering the monitor, can also power the camera. With a battery adapter cable, the FOCUS extends camera run-time as much as 4x, while providing a more useable display.
Auxiliary power out to DSLR and mirrorless cameras
Micro HDMI input with port protection
1/8″ stereo headphone jack
6 watt power draw
Convenient Mounting
Every FOCUS monitor will ship with a cold shoe mounted Tilt Arm. Shooters will have a secure way to position their monitor while maintaining a low profile.
Allows the FOCUS to tilt 180 degrees for viewing convenience
Secure and lightweight mounting via shoe adapter or 1/4″-20
Includes a shoe mount of its own for accessories like microphones
Ships with every FOCUS monitor
Access to Professional Features
Waveform, False Color, Focus Assist, 3D LUTs and Pixel Zoom are just a few professional software tools at your fingertips with the SmallHD FOCUS. Thanks to an intuitive user interface we're calling Swipe OS, interacting and managing these powerful tools has never been easier.
Monitor Resolution: 1280 x 720
Size: 5″
Monitor Type: LCD Video Monitor
Mount Type: Without Mount
Learn More
AOV Gear Highlights
Learning about the right camera gear is valuable and so is your time. AOV Gear Highlights is a video series showcasing our favorite camera equipment. These videos are meant to be brief and feature a quick overview of the reviewed products.